Renting
How the pandemic may affect Boston's big September moving day
Sept. 1 is traditionally Boston's busiest moving day, but will that hold true in the age of COVID-19? Search the latest listings at realestate.boston.com.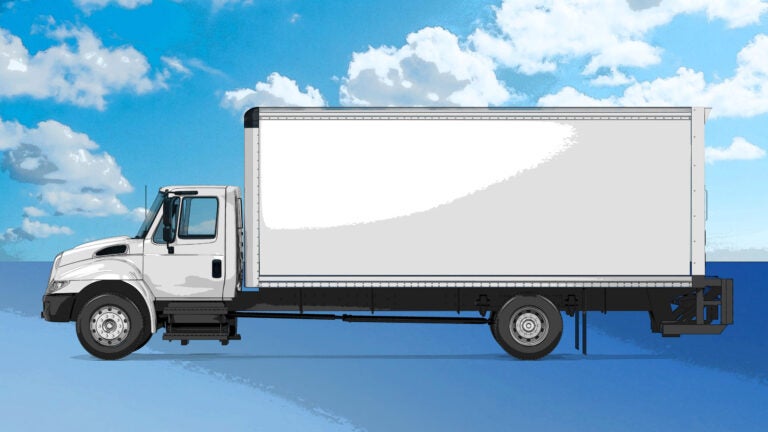 Sept. 1 is traditionally Boston's busiest moving day, but will that still hold true in the age of COVID-19?
"Understanding the Boston rental market depends entirely on how the academic institutions navigate the next five months," said Lee Lin, cofounder of Rent Hop, an apartment listing site. "We're already seeing inquiries for July move dates from incoming medical residents, graduate students, and new young professionals. Real estate agents and landlords have asked us to build new features highlighting inventory for as late as September first. Thankfully the virus doesn't seem to have impacted anyone's fall plans yet — or perhaps they are being cautiously optimistic."
While almost everyone is resigned to the current academic year going all-virtual, said Lin, the biggest uncertainty will be the late spring wave that the market relies on to fill the 12 summer weeks.
"The Greater Boston area is one of the most seasonal markets in the country, given the very high percentage of people and organizations tied to the academic calendar," said Lin. "Most of the rental inventory revolves around the same dates, so even longtime Bostonians have synchronized their lease renewal dates out of necessity."

Renter demand now and later
Right now, moving is at a standstill, said Chris Salviati, a housing economist at Apartment List, an online rental marketplace.
"However, we're still seeing searches on our platform, and Google Analytics shows that people are still looking for apartments," said Salviati. "The number of searches is down compared to normal times, but it's not zero."
Traffic to the RentHop site dropped 40 percent in March, but came back strong in early April. Lin said there were more visits to the site on Easter weekend in 2020 than in 2019.
Summer sublets are a big part of the Boston market.
"In addition to summer internships found in most metro areas, almost all of the large universities have summer programs to onboard thousands of students and supporting staff who will stay 12 weeks," said Lin. "There is a natural gap to fill the months between graduation in June and the beginning of the job and academic year in September."
Prior to the COVID-19 virus, rents in Boston were up 1.1 percent year over year, according to Apartment List.
"It's hard to know how this pause will play out because it's unprecedented," said Salviati. "It could mean a sharp drop-off in demand, which would put downward pressure on rents. But if it's not that intense a drop, then landlords may just wait a month or two before deciding to raise rents."
Touring and leasing virtually
Landlords are adapting to the new environment with the help of technology.
"Rental-housing operators with the tech capabilities to offer virtual tours and remote leasing will be ahead of the curve, as they'll be able to offer tremendous value to apartment seekers who want to have as little in-person interaction as they seek a new home," said Chase Harrington, president of Entrata, a property management software company.
Leases for a September move-in are traditionally signed later in the year, said Michelle Bleau, a development manager with Cabot, Cabot & Forbes.
"Our company continues to sign leases, and we're utilizing virtual tours whenever possible," said Beau. "For example, at The Overlook at St. Gabriel's in Brighton, we've signed leases with graduate students and professionals. At present, we're predominantly leasing to medical professionals — our property is adjacent to St. Elizabeth's Medical Center — and doing everything we can to accommodate the needs of medical professionals serving the community at this time."
(How to protect yourself from rental fraud.)
Landlords and renters are still uncertain about whether everything will be back to normal for September moves, said Lin.
"Many advertisements are now requesting a September first move-in, with 'No Broker Fee' and 'Virtual Tour Available' notices," said Lin. "Unfortunately, the demand is still in a wait-and-see mode."
One source of demand that's unlikely to change is students, who make up a large share of renters in Boston, said Salviati.
Even if things return to normal by September, Salviati speculates that there could be a shift in demand for more affordable apartments because of the financial fallout from the coronavirus.
"There could be more vacancies or even lower rents in luxury buildings, while rents may rise a little on the more affordable end due to higher demand," Salviati.
While a picture of the fall housing market for renters is still hazy, renters who plan to move may want to be on the lookout for apartments well in advance.
Subscribe to the Globe's free real estate newsletter — our weekly digest on buying, selling, and design — at pages.email.bostonglobe.com/AddressSignUp. Follow us on Facebook, Instagram, and Twitter @globehomes.