Renting
Breaking your lease during the COVID-19 pandemic
During the COVID-19 emergency, there aren't special rules that apply to an early lease termination. But here may be a way.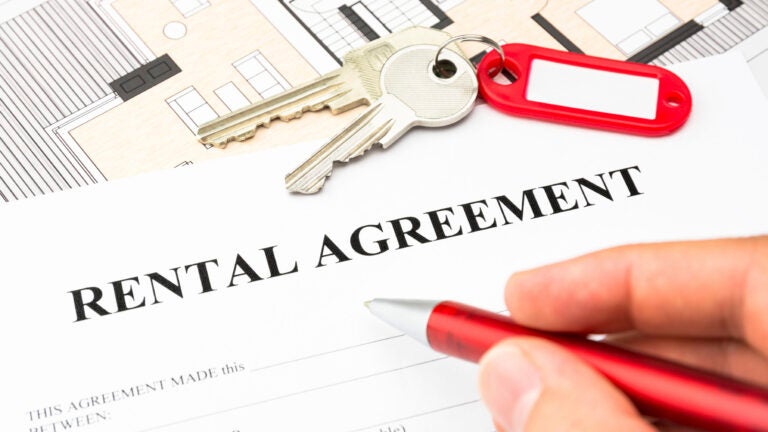 Pressure from the pandemic — physical, emotional and financial — has pushed many renters to the point where they want to break their lease. While regulations are in place to prevent evictions during the COVID-19 emergency, there aren't special rules that apply to an early lease termination.
"It's really important for tenants to understand that they cannot break their lease on account of the COVID-19 pandemic," said Sally Michael, a partner at the Saul Ewing, Arnstein & Lehr law firm in Boston. "There is a moratorium in effect which prevents landlords from evicting almost all residential tenants while the governor's order closing nonessential businesses remains in effect. That does not in any way excuse or modify a tenant's obligations under their lease."
In addition, people are strongly advised against moving while shelter-in-place guidelines are in effect, said Chris Salviati, a housing economist at Apartment List, an online rental marketplace.
Check your lease
Before you make any decision or contact your landlord, it's wise to read your lease.
"A lease is a binding legal contract," said Michael. "Once signed, it can only be changed by agreement of both parties."
Typically, if a renter breaks the lease, a landlord has the right to keep the security deposit and can sue the tenant for losses incurred until the apartment is rented again, said Michael.
"Some leases have a 'buyout clause,' which essentially says if a tenant pays a certain amount of money they can terminate the lease early," said Peter Calabrese, founding member of Calabrese Law Associates in Boston. "Such clauses usually request a payment amount equal to a few months' rent."
In most cases, a lease requires the tenant to pay rent until the landlord can find a new tenant.
"In some cases, the landlord will be legally bound to make a reasonable effort to re-rent the unit," said Salviati.
There are some exceptions that allow for a tenant to terminate a lease early because of extreme circumstances such as the death of a co-tenant, said Salviati.
"In other cases, a tenant may have legal basis to break a lease without penalty, for example, if a unit has not been properly maintained to meet safety codes or if a landlord has violated the tenant's privacy rights," said Salviati. "But generally, those exceptions are limited to extreme circumstances. Moves related to a new job or a loss of employment are ordinarily subject to the terms outlined in the lease."
You can also check the rules about subletting found in your lease.
"Often, a landlord may be willing to release a tenant from their lease contract if the tenant can find a responsible new tenant to take over the lease," said Salviati.
He suggested offering to pay for background and credit checks to encourage your landlord to allow you to sublet.
Of course, it may be difficult to find someone to take over your apartment during the pandemic.
Call your landlord
As soon as you realize that you may have to break your lease, you should communicate with your landlord, particularly if the reason is your inability to pay the rent.
"Enter into a dialog and let them know your situation," said Michael. "Failing to communicate that you cannot pay rent will often make the situation worse. Many landlords will accommodate requests if they are able to."
Michael points out that landlords depend on rents to pay their mortgage and other expenses for the building.
"The moratorium statute providing rent relief also prevents foreclosures on most residential properties, but it does not protect commercial landlords, putting them in a very difficult situation with their lenders if tenants fail to pay rent," said Michael.
Providing ample notice and explaining your situation to your landlord can help.
"Your landlord may be willing to reach a compromise, such as forfeiting your security deposit," said Salviati.
Possible consequences of terminating a lease
While you could be on the hook for unpaid rent, you could also face lingering costs for breaking your lease.
"In spite of the virus outbreak, tenants remain liable for their rent," said Calabrese. "This is affirmed in the new eviction law. Therefore, after the eviction ban expires, landlords will be able to sue to reclaim possession of their apartments and seek unpaid rents."
If you are sued by your landlord, the consequences could damage your credit score and make it harder to sign a new lease in the future, said Salviati.
Landlords typically screen tenants and will research public records for court cases that include nonpayment of rent. If the landlord sells the debt to a collection agency, that can also damage your credit.
The bottom line: Read your lease and talk to your landlord before you decide to break your contract.
Subscribe to the Globe's free real estate newsletter — our weekly digest on buying, selling, and design — at pages.email.bostonglobe.com/AddressSignUp. Follow us on Facebook, Instagram, and Twitter @globehomes.