Renting
Here's how remote learning could affect Boston's rental market this fall
Apartments that are typically rented by now are still vacant, but they're also undergoing price reductions.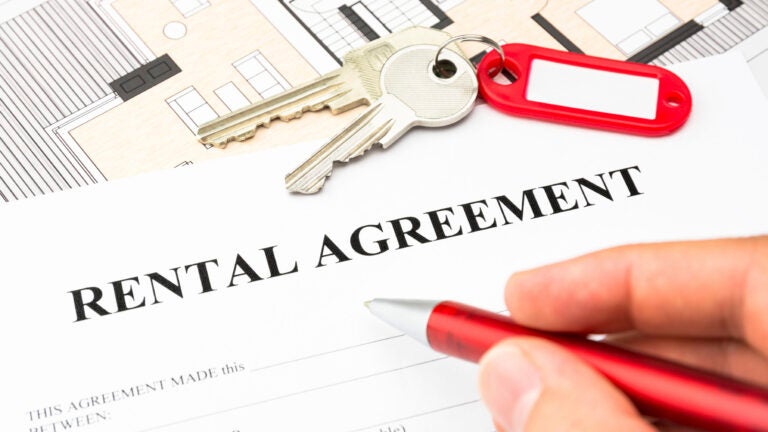 For decades, Sept. 1 has served as the start of a new year for a significant population of Boston residents: college students. In student-heavy neighborhoods like Allston, Brighton, and Fenway, U-Hauls and SUVs line the streets that day, kicking off the city's most famous rental cycle. But the possibility that some of colleges and universities will rely on remote learning this fall because of the coronavirus pandemic could disrupt Boston's rental market like never before.
"Why would students move to Boston and sit in their apartment with a 12-month lease when half of the year is going to be online?" said John Puma, chief operations officer at Places for Less, a Boston-based apartment search platform. "It's May right now, and by this time, the majority of those apartments would have already been rented."
Puma said that not only are apartments that are typically rented by now still vacant, but they're also undergoing price reductions. While rent typically undergoes a 5 percent to 10 percent price increase annually, the numbers are still changing that much — but in the opposite direction, Puma said. "For a lot of units, specifically in those neighborhoods, we're seeing a reduction of between 5 and 10 percent."
Many of the units whose prices are dropping are those owned by mega-landlords who have units across the city, he said. Because of their inventory, they can afford to reduce rents between $100 and $200 a month, Puma said, but it's a common trend for landlords of all sizes.
"The big ones are, across the board, reducing their rents, and the smaller ones in these specific neighborhoods are also reducing them," said Puma, who cites a four-bedroom unit in the student-heavy neighborhood of Mission Hill that saw a $400 price reduction for a Sept. 1 rental.
Meanwhile, students and young professionals who already have apartments in Boston are holding onto them, while others are stuck waiting for schools to make official announcements that they're returning to the classroom. While some, like Boston College and Northeastern University, have announced they will be holding classes in in person, many others have yet to make the decision.
"It's a pretty big concern right now," said Puma, adding that a lot of students haved backed out of the process or have broken their Sept. 1 leases. "The issue we're still hearing from clients is that they definitely don't trust what's being put out there yet, and they don't want to make such a big decision." This particularly goes for ones coming from outside of the city, even internationally.
Experts agree that the rental market in college-heavy towns like Boston will start to experience a slowdown as students resort to classic affordability strategies like living smaller and doubling up in units.
Skylar Olsen, Zillow senior principle economist, said this is extremely common during periods when renters face job loss and uncertainty. "College towns will experience even more vacancies and softer rent growth if thousands of college students study from their parents' living rooms as opposed to returning to campus when they don't need to," Olsen said. "After-all, the most classic of affordability strategies is and likely always will be sticking with mom and dad."
So are landlords panicking?
"In a way, yes," said Puma, who said this upheaval in the market could also change things for the positive for tenants. "It could be a good thing for the rental market here in Boston in the sense that it's starting to behave similar to other cities where landlords will offer incentives and a lot of flexibility in lease terms and moving costs, which you typically don't see here in Boston."
Subscribe to the Globe's free real estate newsletter — our weekly digest on buying, selling, and design — at pages.email.bostonglobe.com/AddressSignUp. Follow us on Facebook, Instagram, and Twitter@globehomes.