Renting
Even with fewer students returning, experts don't foresee rental market fallout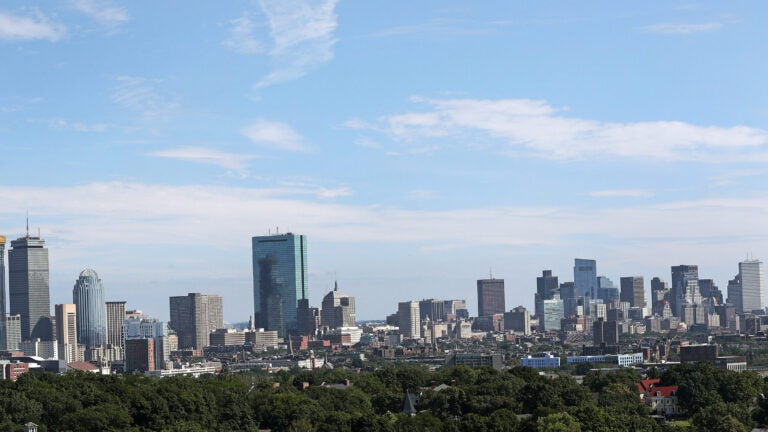 Don't bank on finding a below-market steal on a Boston apartment in the fall just because many students won't be returning to campus.
Boston's numerous colleges and universities like Harvard and MIT are taking a hybrid approach to teaching in the fall, severely limiting the number of students on campus and offering a mix of in-person and online classes. Along with disrupting higher education, one of Boston's key industries, the change in how courses are instructed also stands to reduce drastically the number of students who actually need to live in Boston in the fall.
But despite the dip in student population, many real estate experts don't anticipate Boston suddenly becoming a renter's market with plummeting prices.
"There's going to be a little bit of a correction, but the rental market will stay strong," said James Riel, principal broker at Cambridge-based JR Associates. "With COVID, it really depends on the market you're in and the tenant demographic. But in all these places, I'm not really seeing a panic or rental units sit on the market for more than 15 to 30 days max."
Coronavirus will still affect the Boston housing market, Riel added, but that doesn't mean buyers and renters should expect deeply distressed home prices and cratered apartment rents in college neighborhoods like Allston and Medford.
The years of landlords increasing rents by hundreds of dollars annually are likely in the rearview mirror, however.
"Typically, independent landlords and luxury buildings raised rent by $100 to $300 every year for the last few years," said DJ Gendreau, a realtor with Douglas Elliman. "This year we're seeing rents decrease."
College students normally account for as much as 60 percent of Gendreau's rental transactions. Inquiries have been soft this year because the busy rental season, between April and September, arrived in the middle of the pandemic.
While he remains busy with other clients, Gendreau said he is cautioning those still in the market not to get used to any drops in rent offered this year. Some landlords may offer short-term incentives this fall, but the broker anticipates rents will snap back to prior increase trends once the pandemic is over or a vaccine helps reignite the economy. As recently as last year, average apartment rents in Boston increased 4.2 percent.
"I'm looking out for the interest of my clients," he said. "For those looking for a bargain, it may be great now, but is it sustainable?"
But Boston's real estate community doesn't see how any change in how classes are taught in the fall would have a long-term impact on the rental housing market. If anything, it may put even more pressure on the limited supply.
"The universities' housing plans have taken measures to reduce density by limiting doubles and triples to single-occupancy units," said David Schwartz, CEO of Avance Capital LLC — a real estate investment firm specializing in student housing. "As a result, my firm is seeing massive new demand from undergrads in addition to our traditional demand from graduate students."
Student housing demand was essentially nonexistent for a 10-week period from mid-April to mid-June, he added, but it rebounded once universities announced plans to offer a hybrid teaching model in the fall.
Riel brokered several recent Medford apartment deals near the Tufts University campus from students who would normally live in a residence hall, but heightened restrictions expected in the dorms are driving some away.
"There's a lot of kids scrambling for off-campus housing, so they can responsibly have some freedom without the guidelines of campus," Riel said.
But even though those interviewed for this story remain optimistic in their rental market outlook, they aren't entirely ruling out the idea that some renters will end up with a bargain come fall.
"I think it's going to be from the [landlords] who feel the weight and stress of the 'what if,' " Riel said. "What if I lose my job? Should I sell and collect now than have it drop in value over the next few years? That's when you call your real estate adviser to see what they're saying, because we're dialed in. We can help save your investment or help you make a good investment."
Subscribe to the Globe's free real estate newsletter — our weekly digest on buying, selling, and design — at pages.email.bostonglobe.com/AddressSignUp. Follow us on Facebook, Instagram, and Twitter @globehomes.