Renting
In shift, some renters are paying over the asking price in Boston
It is the latest sign that the urban core's decimated rental residential market is reviving. Check out the latest rental listings at realestate.boston.com.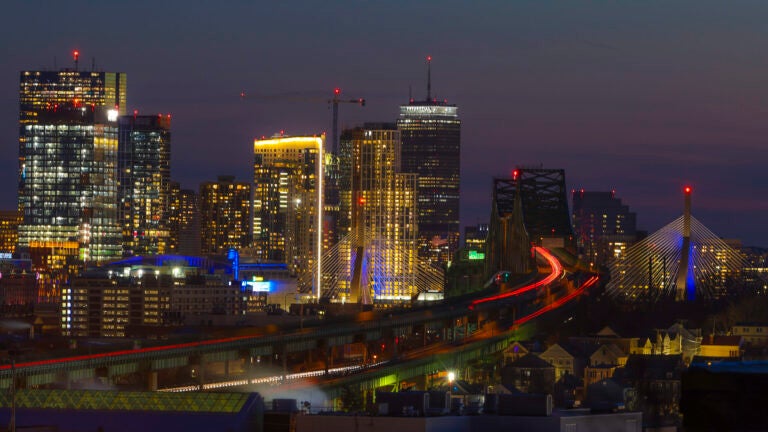 The suburban Boston house hunt requires patience, persistence, and — increasingly — an over-asking bid.
But that trio is beginning to emerge in the market for rental units in some of Boston's most desired buildings and locations.
"There's not a lot of inventory [in those areas], and that's why you're seeing select units go for more than the asking price — and they've generally gone relatively quickly," said Michael Carucci, executive vice president of Gibson Sotheby's International Realty.
The typical renter shouldn't panic about the possibility of having to throw hundreds of dollars extra each month to secure an apartment. Downtown Boston and other parts of the urban core are still largely a renter's market due to the pandemic driving people out of the city.
But there are instances in which renters are going up for the same unit in posh locations like a condo in a branded building like the Four Seasons across from the Public Garden. Other renters are looking for larger spaces while they wait for the suburban housing market to cool down.
A limited supply of these high-end spaces may mean having to go over asking to secure a lease. This typically ranges anywhere from an additional $50 to $250 per month, said Dan Duval, principal broker and partner at Elevated Realty.
In New York City, over-asking rental bids have gone as high as $750 over — as workers who fled the city during the pandemic return and want to live in the same trendy neighborhoods, the New York Times reported.
"That's not happening on the majority of rentals, but if you have a good one, and you're just a little bit under market, you're probably going to get a best-and-final type situation where they're offering you more money," Duval said of the trend in Boston.
Douglas Quattrochi, executive director of the MassLandlords trade association, notes that this is an "extreme up-market phenomenon" and that members of his organization are still cautious with pricing given the volatile recovery from the pandemic.
Over-asking rental bids may not be a widespread trend today, but it is the latest sign that the urban core's decimated rental residential market is reviving.
Higher-end, amenity-filled buildings in areas like Assembly Row and the Seaport are cutting off concessions like months of free rent or discounts that were common only a few months ago. Landlords are even pushing brokerage fees back to renters in some instances.
"If you were going to get a great deal, that time was between October 2020 and Feb 2021," said Mike Ennes, a senior vice president at Federal Realty Investment Trust — the developer behind Assembly Row and its residential projects like Montaje and Miscela. "We're largely back to getting rental rates to where they were pre-COVID."
Subscribe to the Globe's free real estate newsletter — our weekly digest on buying, selling, and design — at pages.email.bostonglobe.com/AddressSignUp. Follow us on Facebook, LinkedIn, Instagram, and Twitter @globehomes.