Renting
Harvard: Competition heats up for housing. Renters of color are the hardest hit.
There is still an imbalance of demand compared with supply, and higher-income renters aren't helping the situation.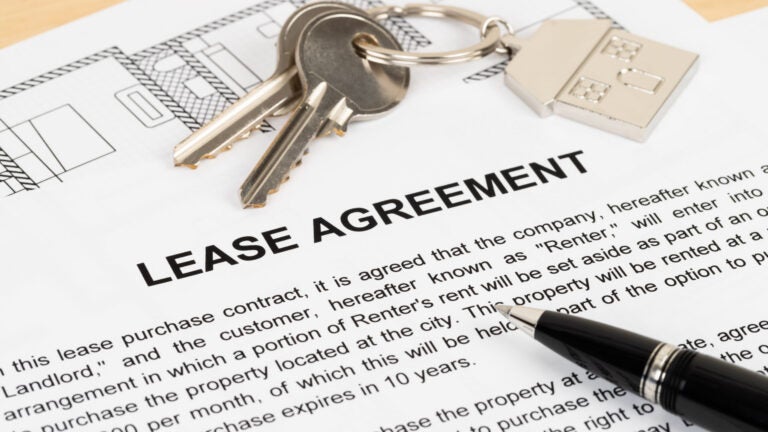 Pandemic pricing relief, we hardly knew ye.
There may have been a brief price dip in rental homes, especially high-end apartments, at the beginning of the pandemic. But last year showed a surge in demand across all price points sent rents soaring, according to the Joint Center for Housing Studies of Harvard University's "America's Rental Housing 2022" report released Friday.
Renters of all income levels across the United States are facing a supply crunch for housing.
"Since there is a lot of demand seeking existing supply, we've seen rent go up at very rapid prices. That's not just at one segment of the market but across all segments," said Chris Herbert, managing director of the center. "It makes it harder for low-income renters to find an affordable place to live."
The overall U.S. rental home vacancy rate dropped last year to 5.8 percent, the lowest seen since the mid-1980s. The Consumer Price Index for rent showed a 1.8 percent increase last spring — the lowest rise in a decade — and it swelled slightly to 3 percent two months ago. The Harvard study, however, found the CPI metric to be slow in portraying the rental market because it focuses on more than asking prices.
Asking rents in professionally managed buildings jumped nearly 11 percent in the third quarter after seeing a decline for the last three quarters of 2020 and only a nearly 2 percent increase in the first three months of last year.
The financial pressure is particularly hard on lower-income earners and people of color.
Various federal initiatives to protect renters, including eviction moratoriums and stimulus checks, helped to keep people in their homes, but lower-income renters of color were more likely to fall behind on payments during the health crisis, according to the Harvard report.
Nearly 25 percent of Black renters were behind on rent in the third quarter of 2021, while 19 percent of Hispanic renters were in a similar financial situation. That compares with 18 percent of Asian renters and 9 percent of white.
"This disparity reflects long-term discrimination in labor markets that has consigned many households of color to low-wage jobs in the service industry," Herbert said in a statement tied to the release of the report. "And this sector suffered the most drastic employment cuts over the past two years, which has only compounded existing inequalities."
The good news is some landlords appear to be willing to wait for federal renter assistance programs to distribute money. While eviction filings in Boston increased in November following the expiration of the statewide moratorium, the rate remains below historical averages, according to the Eviction Lab at Princeton University.
"To date, the overall indication is we have not seen a surge in evictions, and it seems the federal assistance has helped tremendously," Herbert told Boston.com.
But there is still an imbalance of demand compared with supply, and higher-income renters aren't helping the situation.
Higher-income households are increasingly turning to the rental market, partially because the inventory is so low and prices are so high in the for-sale market. These higher-wage earners drove nearly 70 percent of the renter household growth seen in the United States between 2009 and 2019.
Some of that is driven by people swayed by the amenities and low maintenance costs associated with a glitzy apartment building, but the market for rental housing outside the largest U.S. cities — like single-family rental homes typically found in the Sun Belt and smaller metros — has also experienced an increase in demand.
Demand for more space during the pandemic also created more of a squeeze on available supply, as renters looking for extra bedrooms to repurpose as home offices or other uses were suddenly in the market at high levels.
"If you add the pandemic-induced importance of home as a place to live and work, what that's helped do is increase demand for rental housing generally," Herbert said.
But Herbert and the Harvard report also make a point in reminding readers that many renter households are doing so out of necessity rather than choice: 36 percent of American renter households make less than $30,000 a year.
Send comments to [email protected]. Subscribe to the Globe's free real estate newsletter — our weekly digest on buying, selling, and design — at pages.email.bostonglobe.com/AddressSignUp.