Renting
In Boston, rents have hit record highs and vacancy rates are dropping
The average rent in Boston is $2,695, a 6.87% year-over-year jump and a 1.85% increase from its record high before the pandemic.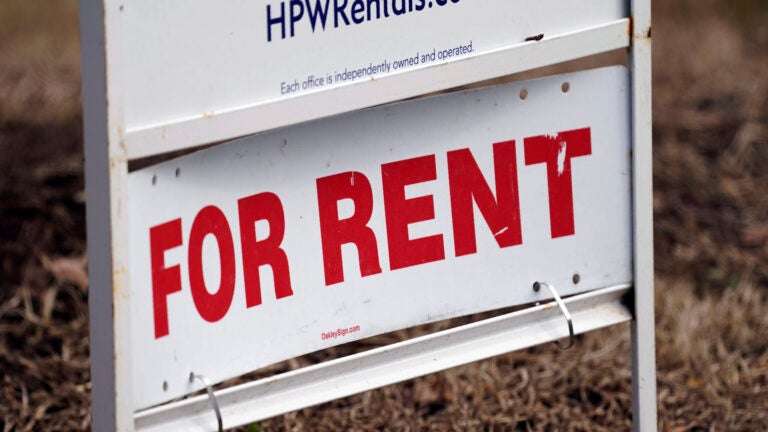 Rental prices in Boston have hit record highs, according to a mid-year market report online marketplace Boston Pads released in June.
The rental market has bounced back from its pandemic lows — and then some — with vacancies nearing historic lows.
The average rent in Boston is $2,695, a 6.87% year-over-year jump and a 1.85% increase from its record high before the pandemic, according to the report. This reflects new highs for all apartments in Boston, except for one-bedrooms. Check out how the average rent for a two-bedroom in the city has changed:
June 29, 2019
$2,563
June 24, 2020
$2,630
June 30, 2021
$2,505
June 29, 2022
$2,694
It is good news for landlords. The real-time vacancy rate in Boston is 0.47%, according to BostonPads, marking an 82.78% drop year over year and a 35.62% decrease from its pre-pandemic level in June 2019. This is with less than six weeks to go until the city's big move-in day, Sept. 1.
"The bottom line: Unless the unit is in terrible condition and/or horribly overpriced, a vacant apartment should not be sitting on the market longer than one week," the report reads.
---
Related
An in-depth look at the Massachusetts rental market (July edition)
---
The report warns, however, that the fallout from inflation may sap the housing demand: "Corporate layoffs ensue, unemployment rises, and eventually demand for housing will decline and prices will come back down. This could affect both median sale prices and rent prices in Boston. After speaking with numerous developers, many are pulling back plans to create new housing because they simply can't get the math to work to facilitate delivery of new product. Countless developers have told us their cost of construction is 30 percent higher than it was one year ago."
ApartmentAdvisor, an online real estate marketplace, called it the "perfect storm" of high rents and limited availability for prospective renters. "Nothing is staying on the market for very long, so renters are forced to act quickly – that just adds to the stress," Amy Mueller, vice president of communications for the site, told Boston.com via e-mail. "We're also hearing from renters who are facing steep price increases at renewal and trying to decide whether to stay or move on – they are certainly feeling the sticker shock as they start to look at other rental options."
Rental prices in Boston are some of the highest in the country, up there with markets like New York City, San Francisco, and Miami, Mueller added. "And the trends we are seeing Boston are similar to what we are seeing in many cities."
"The advice we give to renters is to be prepared and keep an open mind," Mueller wrote. "That means getting all of your application materials organized from the start: Know your credit score, gather your proof of income documents, compile your past landlord contact information, and confirm it is still accurate – landlords will look at all of this when they review your application. Also, do your homework."
Subscribe to our newsletter at pages.email.bostonglobe.com/AddressSignUp. Follow us on Twitter @globehomes.