Renting
Readers: Share your craziest Sept. 1 moving stories with us
Sept. 1 isn't all bedlam. Have you heard of "Allston Christmas?" We want to hear your stories about Boston's biggest moving day.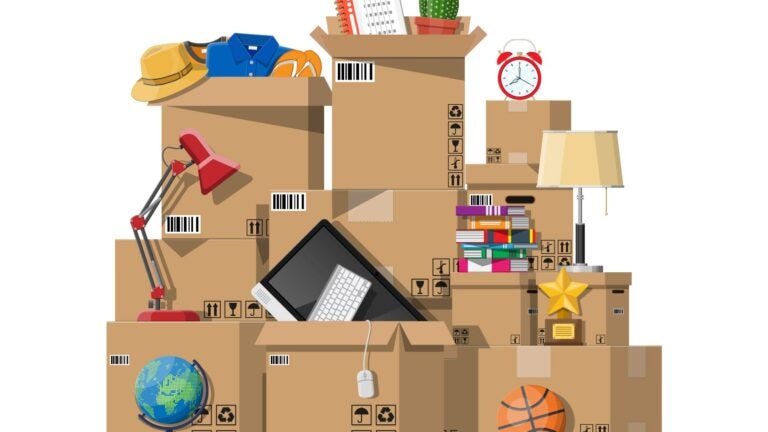 It's perhaps the most chaotic day of the year in Boston.
As the city's Sept. 1 moving day edges closer, you can almost hear the U-hauls revving their engines — or maybe that's the sound of the collective groan from commuters knowing that soon they will have to navigate around double-parked trucks.
Every year, about two-thirds of Boston's apartment leases turn over at the end of August, causing move-in mayhem across the city. On top of the regular headaches associated with moving, there are some that are uniquely Boston. First-timers arriving on the day can easily find themselves "Storrowed" after trying to wedge massive moving trucks under the low-slung bridges on Storrow Drive — a phenomenon that has become so common there's a website dedicated to counting the days since the last crash (56 as of Tuesday, according to the site).
It isn't all bedlam. There's also the opportunity to stock up on second-hand household items at "Allston Christmas," where you can find everything from houseplants to repurposed dresser drawers to life-sized cutouts of Tom Brady.
Whether you've been in the same apartment for a decade or move every year, nearly every Bostonian has a story or two to tell about the hectic day, and we want to know yours.
Are you one of the dozens of newcomers who tried to squeeze a moving truck under Storrow's low-slung bridges? Did you find your favorite piece of furniture amid the detritus of Allston Christmas? We want to know! Tell us your craziest stories of navigating your Sept. 1 move in the Hub, and we may write about it.