Renting
Tipping the scales: When the going gets ruff, renters go exotic
In a push for companionship but limited by landlord restrictions, more and more apartment dwellers are finding cuddly loopholes.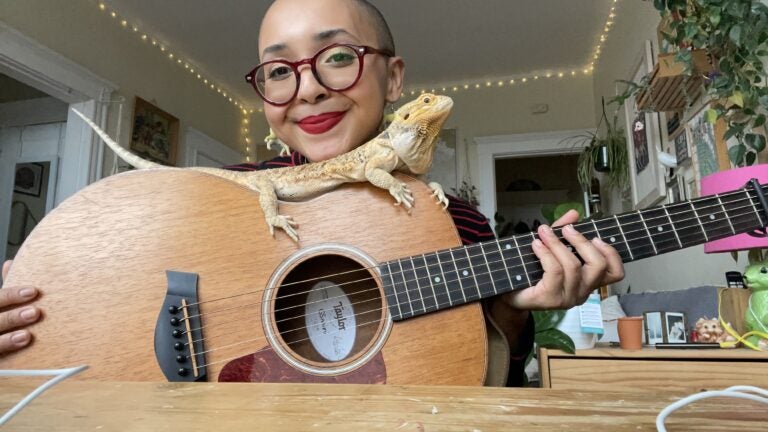 In a city flush with luxury condominiums, extravagant pet amenities have become de rigueur.
From outdoor dog runs to on-site pet spas, luxury real estate developers understand that renters with hefty bank accounts won't write rent checks unless Fido is invited. But if you're a dog owner whose wallet isn't overflowing, finding an apartment that welcomes your pup can be a bit more difficult.
Grace Givertz, 25, has lived in Allston for the past three years with her cat, Persimmon. But there are a few other residents of her studio apartment: a bearded dragon named Baby Pancake, guinea pigs Poppy and Pumpernickel, a newt named Fig, a leopard gecko named Pepper, Peony, a Betta fish, and Patricia, a blue-tongued skink. Givertz is just one of many Bostonians who have delved into the world of exotic pet ownership thanks to their ability to adapt to apartment life.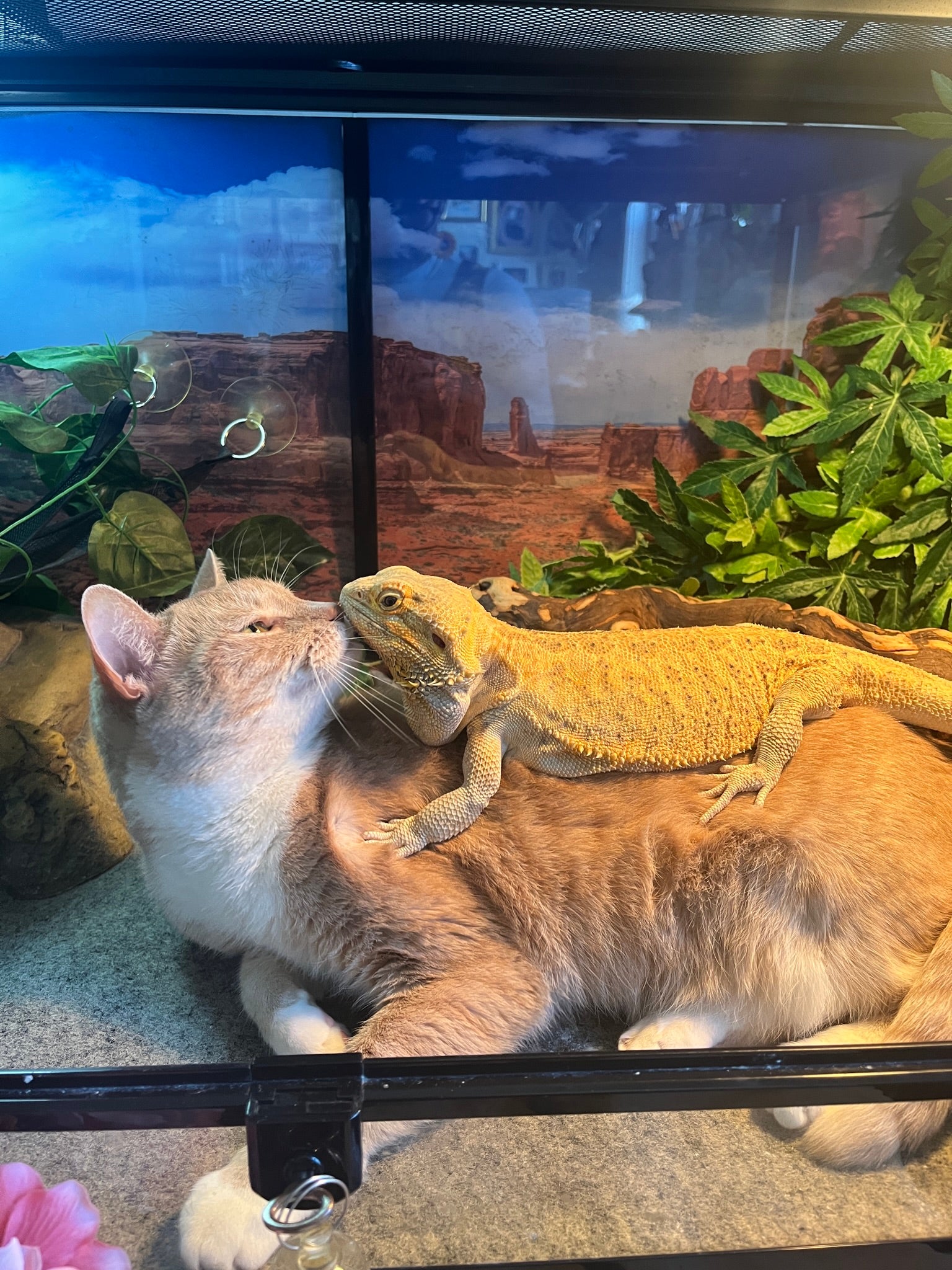 Pet ownership in Boston and beyond skyrocketed during the pandemic. But when that rent cycle ended, those who were looking to find new units with their dogs were hit with a rude awakening. In 2021, the median list price for a rental in Boston that didn't allow pets was $2,550. In contrast, the median list price for a pet-friendly rental was $2,980, according to data acquired by Zillow. When the rent is due, that 17 percent price difference can feel quite significant.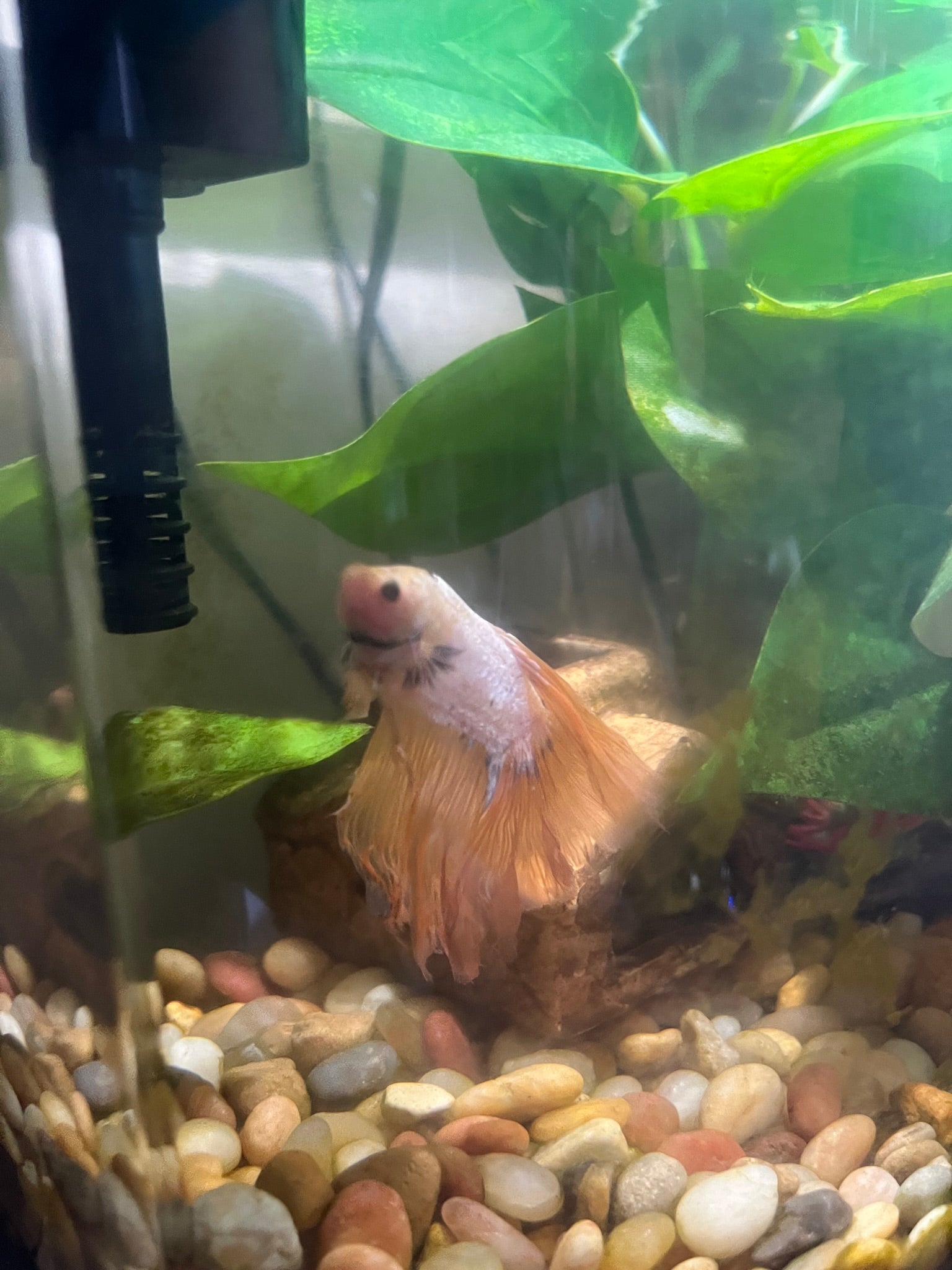 As a result, many renters have chosen to swing in the direction of exotic and specialty pets, whose popularity in Boston mirrors the same trend across the country: More than 13 percent of US households owned a specialty or exotic pet at the end of 2016, a 25 percent increase from 2011, according to the American Veterinary Medical Association. And a survey by Forbes indicates that 78 percent of pet owners acquired pets during the COVID pandemic and that owners ages 18 to 25 are "much more likely to own a variety of pets besides cats and dogs."
From ferrets and lizards to hedgehogs and rats, exotics and specialty pets are everywhere in Massachusetts.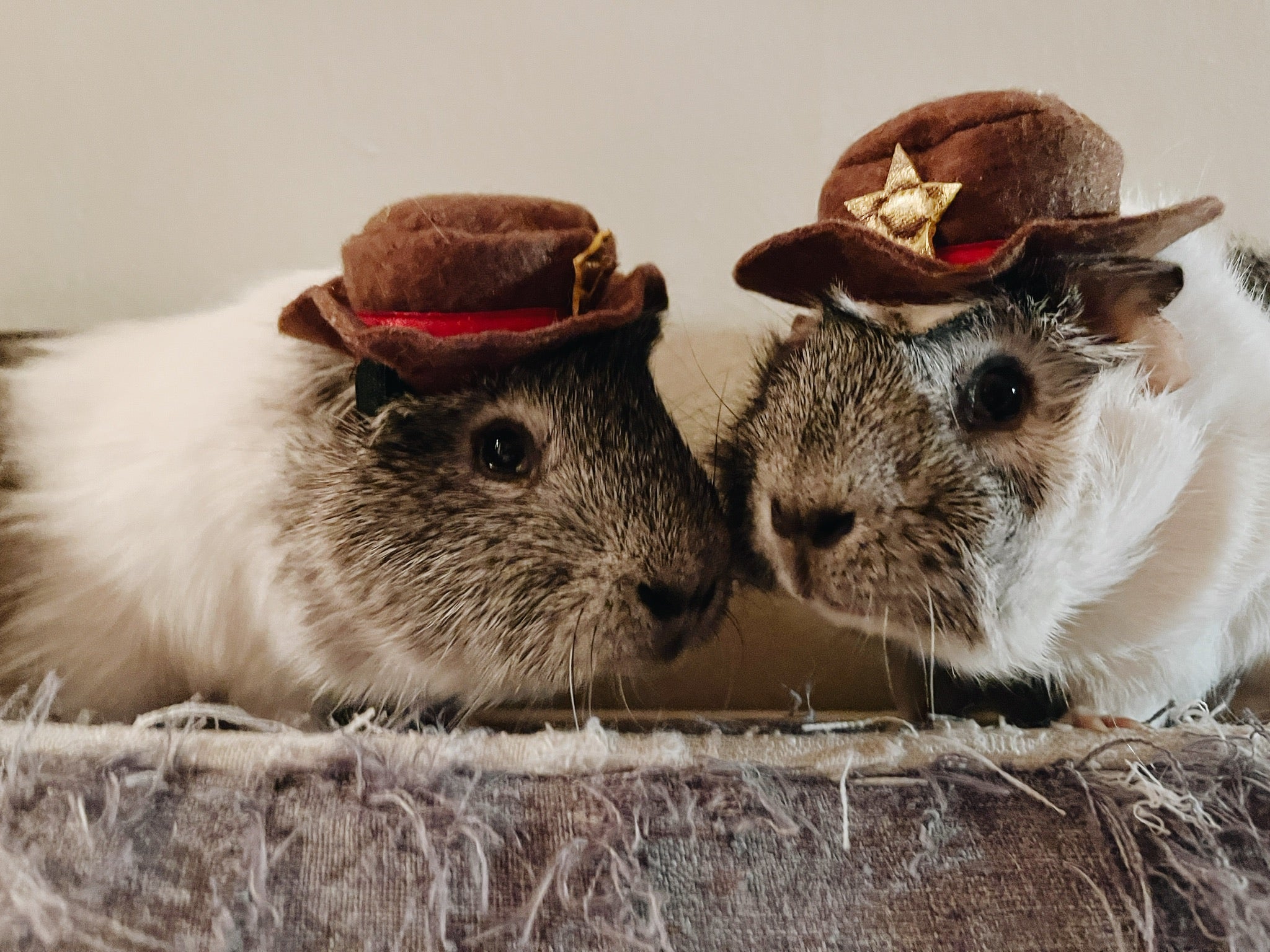 When Dr. Jessica Clay started practicing at Boston Veterinary Clinic in the Seaport in 2021, she saw maybe one exotic pet the entire year. By the fall of 2022, those numbers had skyrocketed.
"Today, I have five ferret appointments, a bird appointment, and a hamster," Clay said. "It's happening because they're easier to have in apartment buildings. No one checks for them. You don't have to walk them. Everything's done basically inside."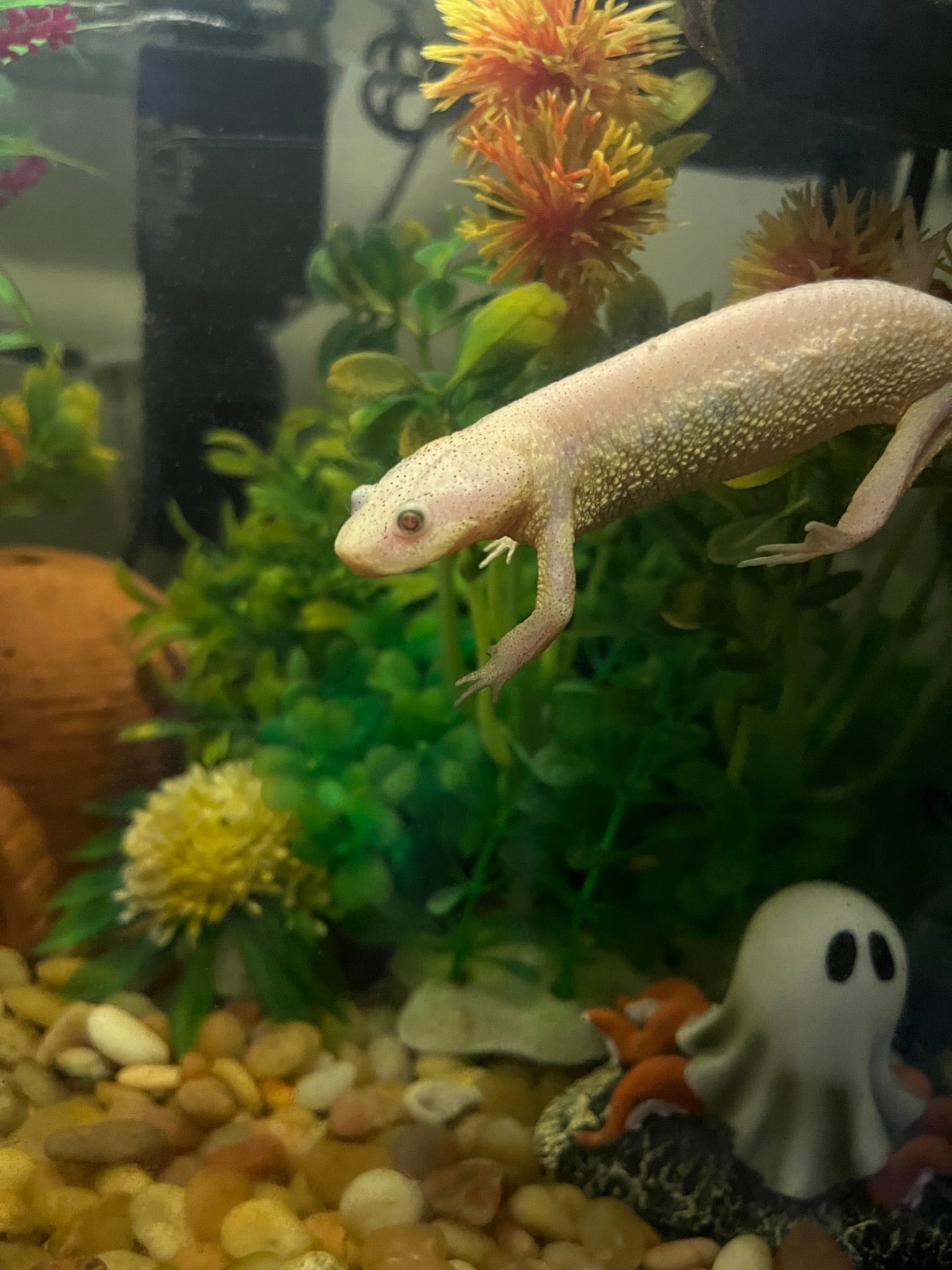 Givertz said that's exactly her situation. While maintenance has been by "maybe a hundred times," they've never said anything to her or management. She chalks it up to her pets' peaceful nature.
"They don't make any noise; they're just chilling. They don't smell," said Givertz, noting that Baby Pancake is trained to use the bathtub to relieve herself. She even occasionally dresses the animals up in costume for special occasions like Halloween (as pumpkins) or for her Christmas cards.
Rats are another popular pet choice for renters in Boston, Clay said.
"Rats make the best pets. They're very social animals. They love being with people. They cuddle, and they know their names," she added. "You can teach them how to do tricks. You pick up a rat, and it'll be underneath your shirt in a second, just cuddling."
Darcy Howell, 23, is a graduate student who lives in a Waltham studio apartment with her eight rats. When searching for an apartment, she was nervous about finding a landlord who would allow her companions. Turns out, it wasn't a problem.
"With this landlord, he acted really nonchalant about it. I said I had small caged pets, and he asked what they were. I paused and waited for him to respond, but he was like, 'Oh, OK,' and just continued to give me the apartment tour," Howell said. She signed a lease that specified all animals were welcome — except for dogs and rabbits.
These days, Howell's rats stay caged most of the time, except when she lets them out to frolic around inside a playpen. However, she does know of some rat owners who allow their rats to be "free range," taking up entire rooms of their homes.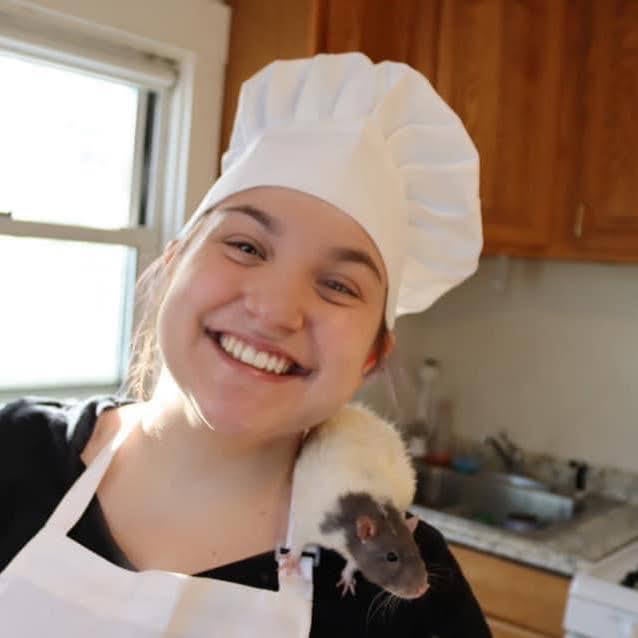 Exotics aren't always easy to care for. Rats live only a year or two, and there can also be other hazards to their health.
Gilford Murphy lives in a Brighton apartment with five pet rats, as well as his fiancee's two cats and their roommate's hermit crabs. When wild rats managed to find their way into the building, Murphy asked maintenance not to spray deterrents near their unit.
And for animals like lizards, maintenance can be pricey. Givertz estimated that she spends $20 a week on worms, crickets, and cockroaches, and said the vet bills can be "insane," like the $2,000 she spent when Baby Pancake was septic and hospitalized for a week. While the bearded dragon ultimately recovered, Givertz said she has no plans to tell her next landlord about any of the animals besides her cat if she looks for a new place this year.
"There's no point," she said.
She's hoping to go with a large management company that won't bother to check.
Send comments to [email protected]. Follow Megan Johnson on Twitter @megansarahj and Address @globehomes. Search the latest rental listings on Boston.com/realestate.
Address newsletter
Get the latest news on renting, buying, selling, home design, and more.