Renting
Path of lease resistance? Your apartment outlook for 2023
'What I can absolutely say with certainty is we're not going to see the runup in rents that we saw in 2022.'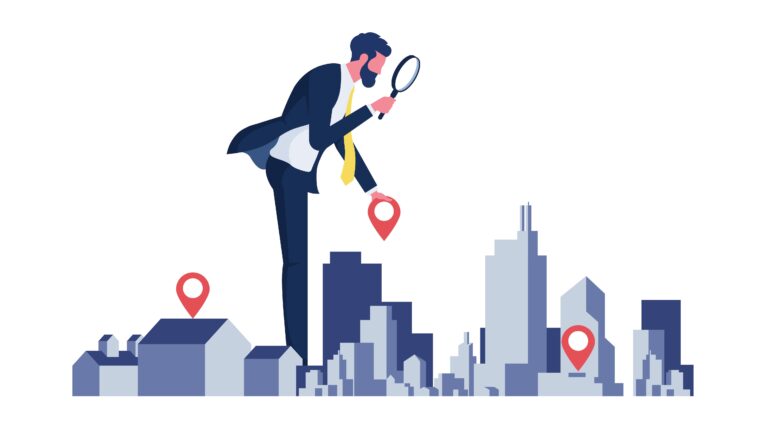 The residential rental market generally follows the residential real estate market. That means 2023 should be a bit easier for tenants — provided they have plenty of money.
But there is a dim ray of hope. Experts say renters in Greater Boston should expect only modest increases in rent — and a fair bit of uncertainty.
Lots of people want to live and work in Boston, and developers haven't been building enough housing to keep up with the demand. That puts upward pressure on rents, but industry experts say renters are already tapped out.
Demetrios Salpoglou, chief executive of apartment search site Boston Pads, said rents shot up in Greater Boston during the pandemic, but he expects increases in 2023 will be much more moderate.
"I see patterns in the data that I think are indicating very little increase in rent currently," Salpoglou said. "It looks like the big rent hikes may be over, meaning the market has corrected itself due to inflation."
The median number of days a one-bedroom stays on the market is currently 12, which is incredibly low, Salpoglou said when interviewed in late December. The real-time vacancy rate was under 1 percent for all of 2022, which helped drive rents higher, but price inflation is now affecting consumers' ability to absorb large rent increases, he said.
"What I can absolutely say with certainty is we're not going to see the runup in rents that we saw in 2022," he said. "Studio apartment rents went up 15.41 percent last year. One-bedroom apartments rose 16.06 percent. Two-bedrooms rose 13.56 percent, and so on. That's just not going to happen in 2023."
He said there just aren't enough apartments to meet the demand, and the city needs to remove obstacles to building more housing.
"I only have 919 non-luxury apartments to rent right now," he said. "There are a lot of variables that could impact rents in 2023, though: layoffs, interest rate hikes, recession, inflation, people returning to the office for work."
And how many would-be home sellers will decide to rent out their properties instead to capitalize on rent appreciation, he asked. How many would-be home buyers will opt out of buying and stay in the rental market due to rising prices and interest rates?
Despite fast-rising rents in 2022, eviction levels remain at about 165 per week among Boston's 292,933 renter households, which is close to the historical average, according to data from the Eviction Lab. Filings have been increasing since the city lifted pandemic-related protections in November 2021.
While some housing activists and Boston Mayor Michelle Wu are calling for rent control and stabilization to protect residents from skyrocketing costs, landlords and others are quick to note that Bay State voters passed a statewide ban on the practice in 1994.
Doug Quattrochi is a landlord and executive director of MassLandlords, which represents owners across the Commonwealth. Quattrochi said the group's members care about housing affordability and renters because they are their customers, but rent control was repealed for good reasons.
"Rent control has externalities," he said. "It reduced assessed property values sharply for the towns that had it. With rents capped, some landlords couldn't even pay their bills. Many certainly weren't investing in their properties, so all of those properties went into a slow decline.
"In Massachusetts, we have a state aid formula where everybody pays into the state and the money gets redistributed to distressed towns. So what Cambridge, Boston, and Brookline and to a lesser extent Somerville were actually doing was drawing money in from surrounding towns because their assessed values were really low."
Bruce A. Percelay, founder and chairman of real estate firm The Mount Vernon Company, agreed, saying "rent control has never worked anywhere in the history of mankind." He said Boston is "the greatest city in the world" but it needs more multifamily housing, and it's very difficult and expensive to build in Massachusetts. He's also concerned about the recently passed millionaire's tax.
"My biggest concern is that the millionaire's tax is going to drive both businesses and individuals who pay significant income taxes to Florida or other markets with low or no income tax. It will also discourage businesses from relocating to Boston. And if that tax base is eroded like it was in the state of Connecticut after their millionaire's tax, then it will affect rents and the quality of life for everyone, no matter how much money they make."
Vanessa Calderón-Rosado is chief executive of Inquilinos Boricuas en Acción, a community development corporation. She said lower-income families are at their breaking points after two years of significant rent increases. She said some kind of rent control or stabilization could be part of the solution, but what would be even more effective is building more housing.
"We need more housing and more housing that is income-restricted," Calderón-Rosado said. "This isn't the year for rent control. The housing challenges that we're facing are very complex, and there's no one single tool in the toolbox that will like a magic wand solve them all. We definitely need to add resources to develop more housing.
Lawyer Richard D. Vetstein represents landlords in tenant disputes and while he has concerns about rent control and rent stability, he said the rental market is on solid footing. He sees the Housing Choice Initiative former governor Charlie Baker signed into law in 2021 as a promising step toward getting more housing built in and around the city.
"I've always been a big proponent of getting more housing density around transportation hubs, and I think we're starting to see that happen," Vetstein said. "The recent Green Line extension appears very exciting, and I'm sure there's going to be more development along that corridor."
Experts forecast modest growth in rents, but those interviewed for this story hedged their comments with warnings of various uncertainties like the likelihood of a recession, inflation, layoffs, and interest rate hikes. What does seem certain is: 2023 will be an interesting year in real estate.
Jim Morrison can be reached at [email protected]. Follow us on Twitter @GlobeHomes.
Address newsletter
Get the latest news on renting, buying, selling, home design, and more.