Renting
Where alarms were once raised, a call for equity is answered
Nonprofit highlights the work of BIPOC designers in remodel of Pittsfield fire station into affordable apartments.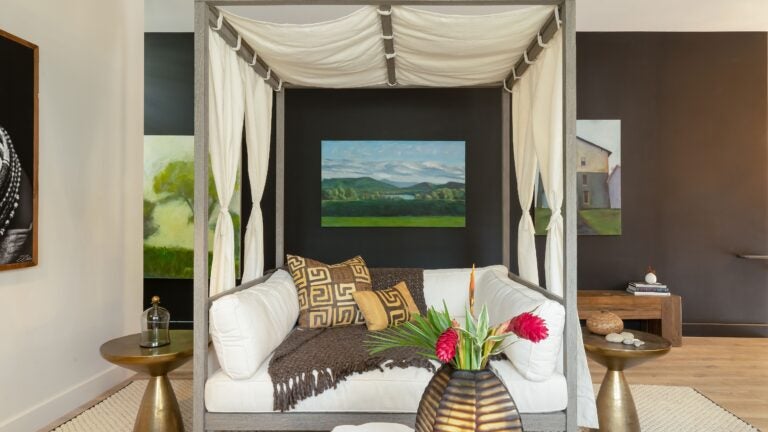 Tyler Street Fire Station in Pittsfield was built in 1906, a two-story, two-bay, redbrick building with a pair of large arched garage doors for firetrucks to exit and enter.
North Adams-based real estate developer David Carver of CT Management Group points to the concrete floor inside.
"This was poured when the building was first constructed," Carver said. "It is eight inches thick, heavy enough to bear the weight of fire engines, and now it is a great foundation for the building's new life."
The new life brought together a city persuaded not to tear down the building, a preservation-minded developer, and the efforts of The Kaleidoscope Project, a nonprofit collective devoted to showcasing the talent within the BIPOC (Black, Indigenous people, and people of color) design industry.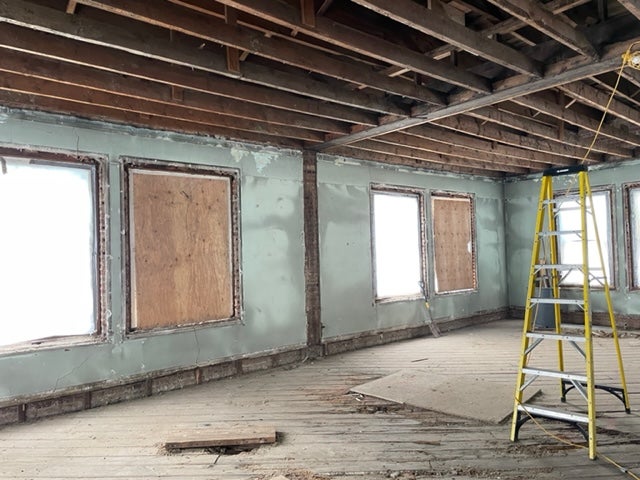 Now the fire station is home to four apartments: two one-bedroom units measuring 1,000 square feet and two two-bedroom 1,400-square-foot units. Because project members decorated the units for a show house, which about 500 people visited in late October, the apartments are equipped with designer-chosen, high-end elements, including top-of-the-line kitchens and baths and sophisticated lighting, wall coverings, paint colors, and window treatments.
"These are below-market-rate apartments," said Amy Lynn Schwartzbard, project founder, "but they have $70,000 kitchens."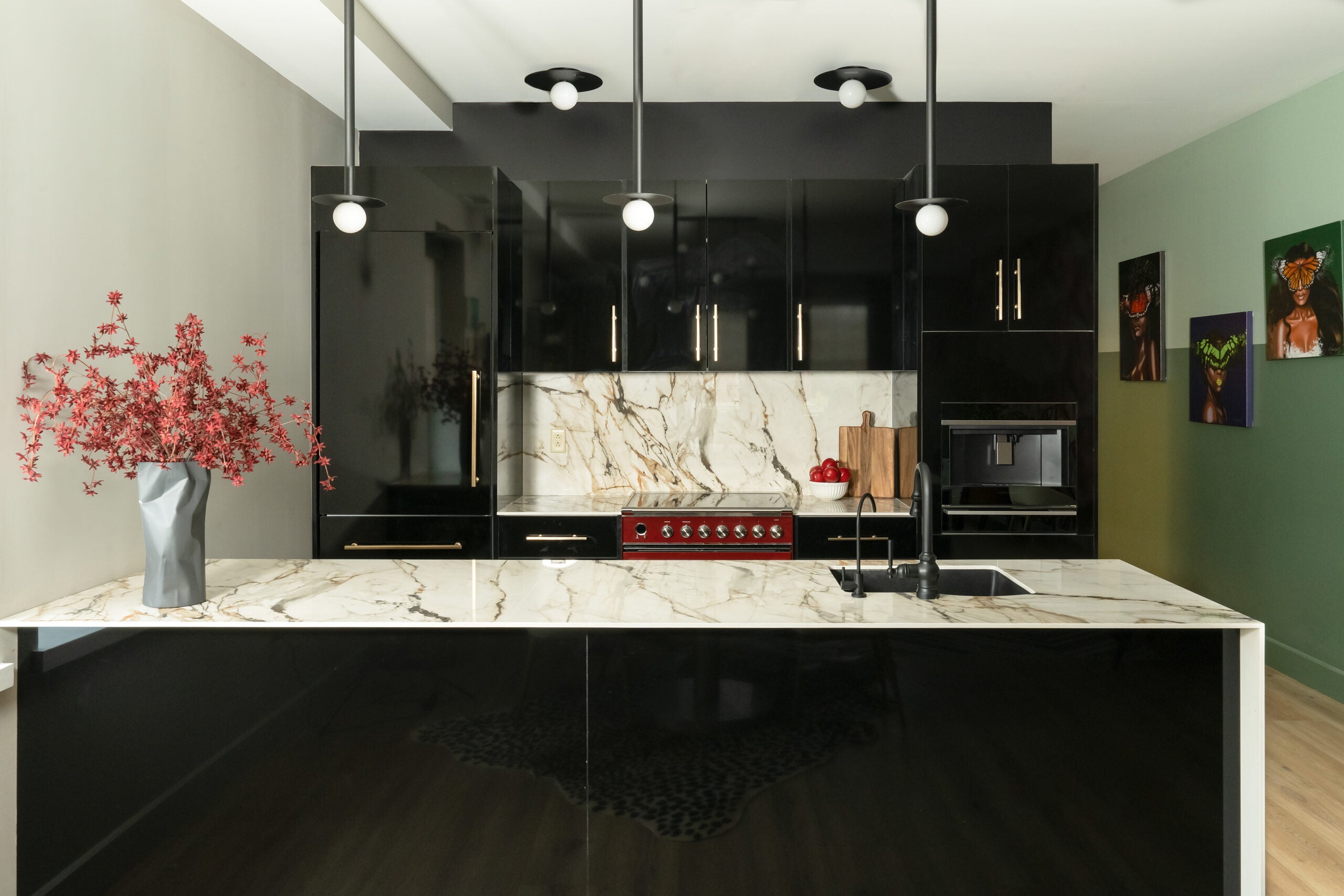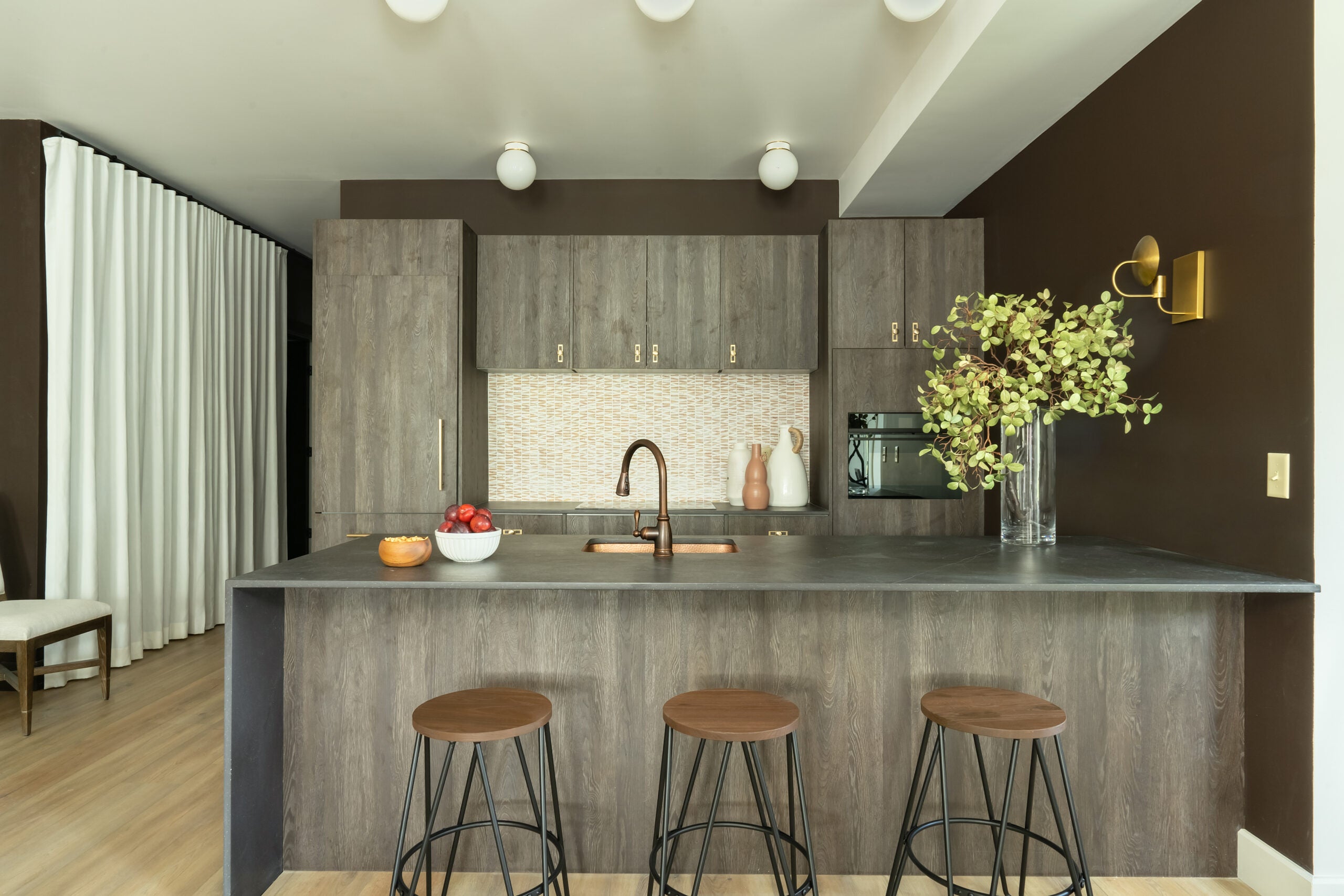 She explained her organization's history: "I was planning a show house in 2020 to raise money for the arts when George Floyd was killed, and I realized that Black people are vastly underrepresented in the design industry. We founded The Kaleidoscope Project to amplify their voices."
Tyler Street Fire Station was The Kaleidoscope Project's second show house; last year, the organization drafted 23 designers of color to reimagine the rooms of Lenox's Cornell Inn. The fire station project brought together designers Denise Gordon, Tanya Lewis, and Marilyn LaVergne of Brooklyn, N.Y., and Montclair, N.J.; Everick Brown and Lisa Walker Brown of Yorktown Heights, N.Y.; David Santiago of Hackensack, N.J.; Rasheeda Gray of Cheltenham, Pa.; and Virginia Toledo of Franklin Lakes, N.J.
Pittsfield's fire department left Tyler Street Fire Station in 1970 and, until 2008, it was used for storage. It stood abandoned and deteriorating until Carver purchased it last year.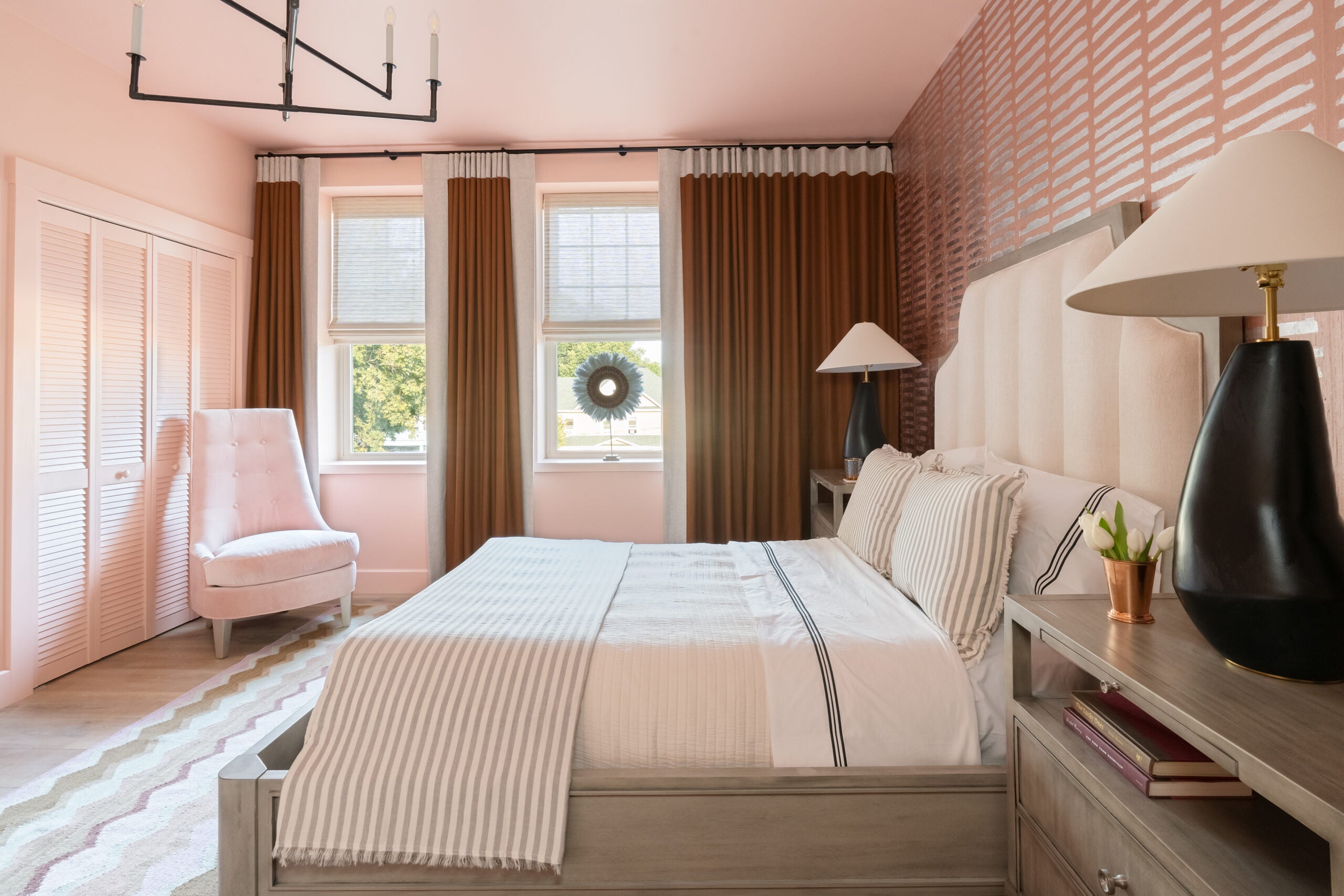 "The city was going to tear it down," Carver said. "Just the demolition would have cost them between $250,000 and half a million dollars. I bought it from the city for $1,000 with the agreement that I would restore it and put in four apartments.
"Here in the Berkshires, we have a great shortage of rental housing," he added. "These apartments will go on the city's tax rolls. And, it's one more fine, old building we won't lose."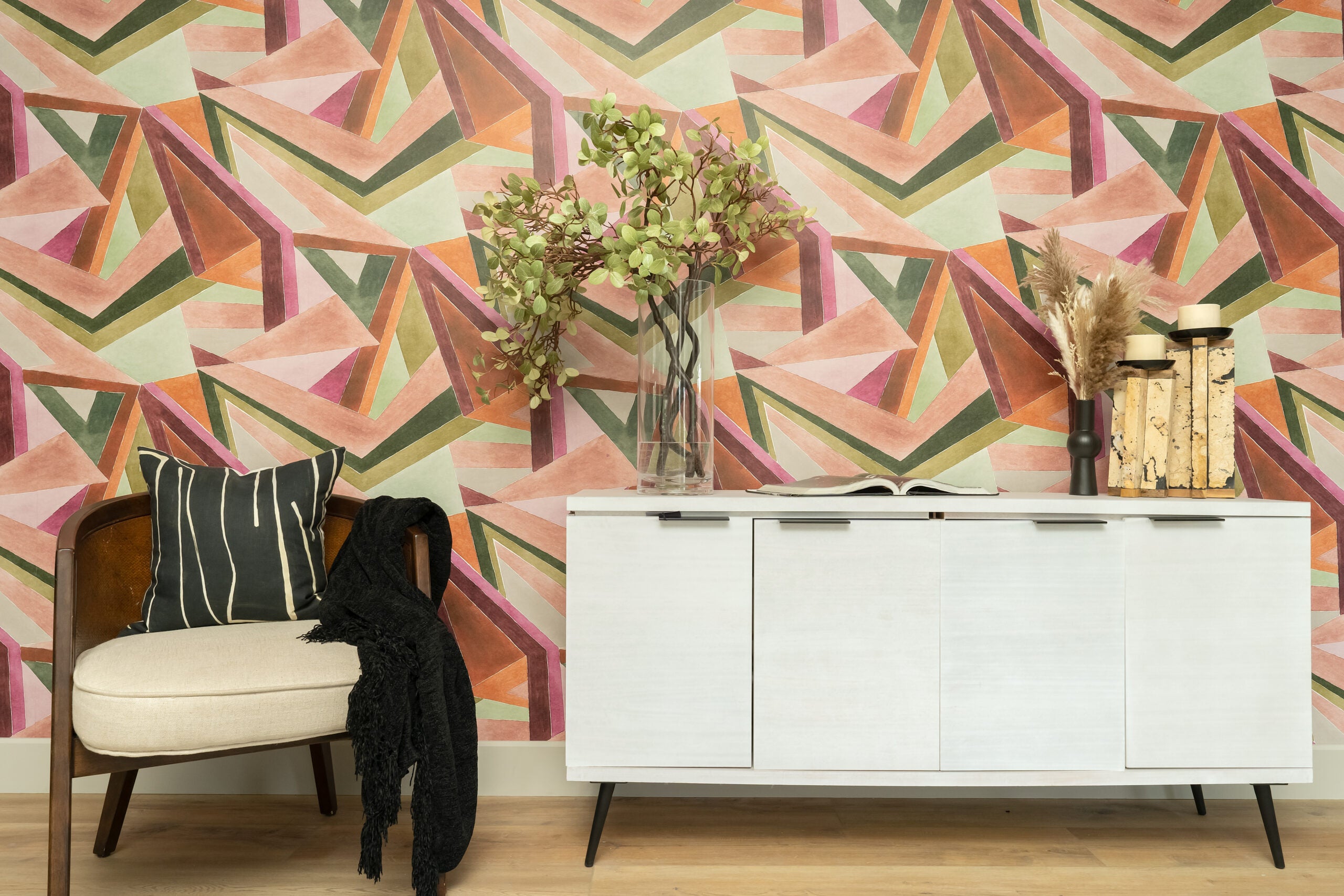 The local historical commission deemed the fire station historically significant, making it eligible for Community Preservation Act funding.
Carver, an engineer by training, has turned several historic buildings in the area into housing, including downtown Pittsfield's Dunham Building, Clock Tower Building, Holy Family Church, and Notre Dame School.
He was negotiating with the city for the fire station when he met Schwartzbard, who was busy organizing the show house at the inn. They agreed that the fire station would be ideal for The Kaleidoscope Project's next show house.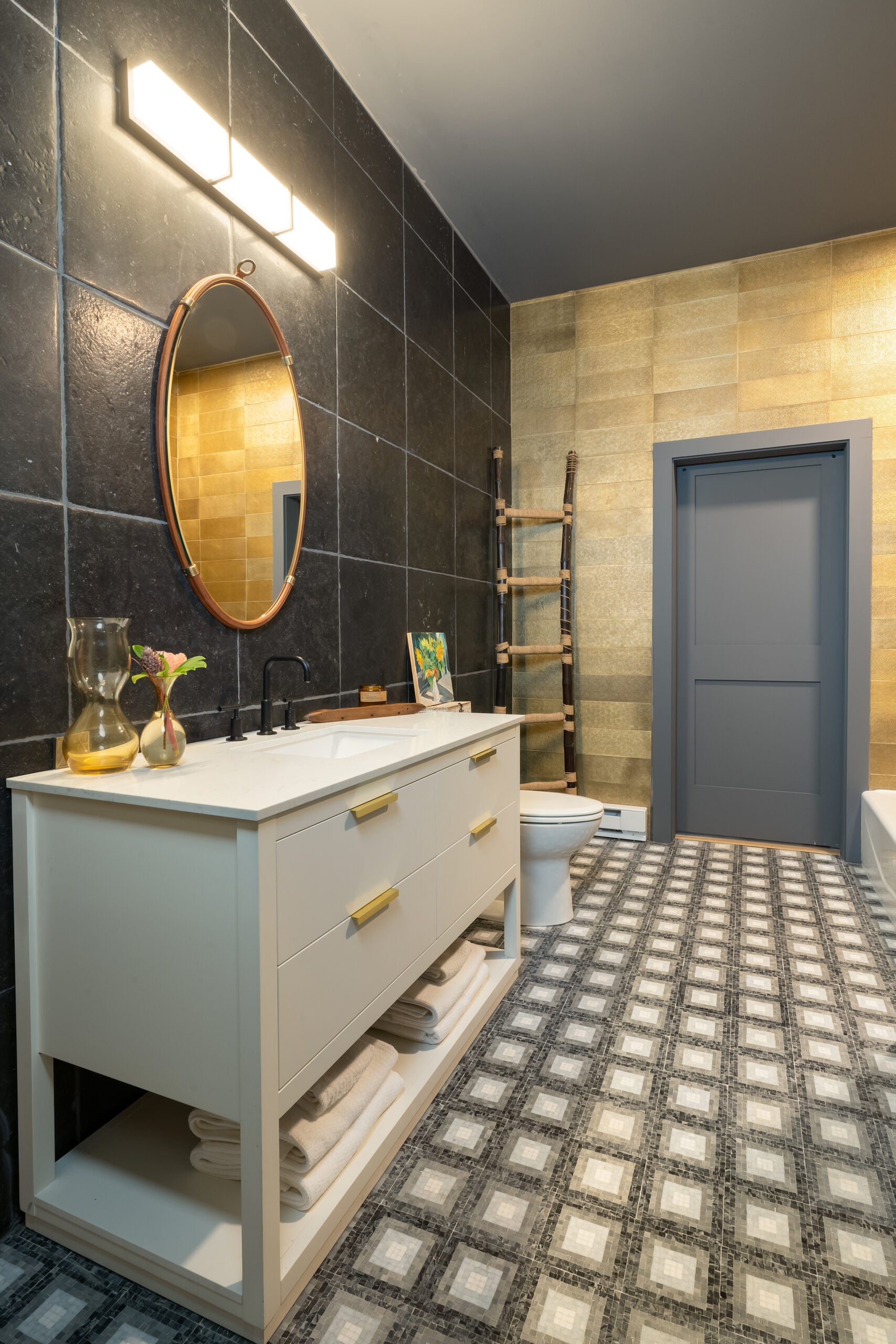 "We think of ourselves as a collective of Black women creatives," said Gordon, of Austin Gray Design Group, who, with Lewis and LaVergne, designed one of the first-floor one-bedroom units.
She found inspiration in the soaring ceiling heights and the natural light pouring in through enormous windows.
Now, fortunate new tenants will, too.
Regina Cole can be reached at [email protected]. Follow us on Twitter @GlobeHomes.
Address newsletter
Get the latest news on renting, buying, selling, home design, and more.