Renting
How much could it cost to live at the South Shore Plaza?
Developer offers market-based estimates, notes that 10% of the units will be set aside for affordable housing.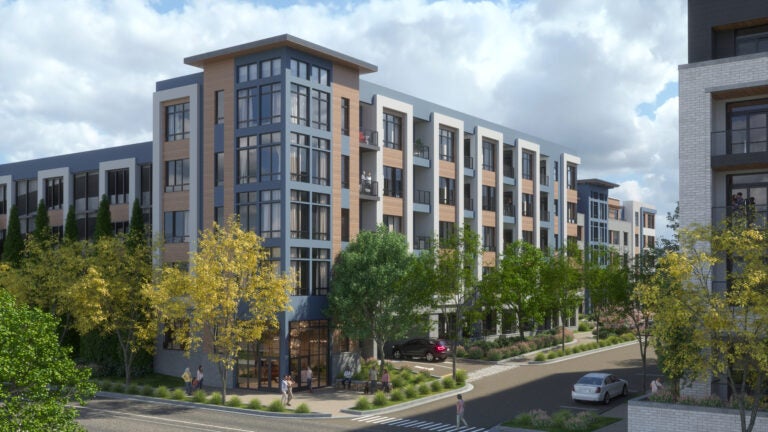 Plans are underway to add a residential development to South Shore Plaza, updating the shopping mall's old school retail and restaurant style to fall in line with modern live, work, play developments, as recently seen in the transformation of Watertown's Arsenal Mall into the bustling residential-retail neighborhood, Arsenal Yards.
Central Florida-based developer ZOM Living is in talks with South Shore Plaza's owners, Simon Property Group, and the Town of Braintree to build 495 units split over two buildings that will make up the proposed Residences on Granite, off Granite Avenue.
This marks ZOM's first development in Boston — and its first in the Northeast.
"We've been looking at the area for a number of years, trying to find the right opportunity, even since before the pandemic," said Jim Dunlop, a managing director at ZOM.
The Residences on Granite will occupy one of the mall's parking lots and also adjacent land Simon Property Group owns.
"That land is already zoned for residential. It was just a question of getting rezoning approved for the parking lot," Dunlop added.
The project is very much in the approvals stage, with groundbreaking expected in mid 2024 and completion by the end of 2026. Step one is approval from the Town of Braintree for the project as a whole, including zoning; step two is more finely tuned to the design and infrastructure.
It's far too early, Dunlop noted, to begin interior design. But both five-story buildings will have a similar simple, boxy design. One will be 55-plus housing and include 180 units; and the larger one will have 315 ranging from roughly 550-square-foot studios to 1,800-square-foot two-bedrooms. Being the most popular format, the one-bedrooms — at around 700 square-feet — will make up the bulk of the building.
Rents are estimated (based on current market conditions in Greater Boston, Dunlop noted) to start at around $2,100 per month for studios, $2,500 for one-bedroom units, and $3,000 for the two-bedrooms.
There will be two courtyards: one an active space with a pool and grilling set ups and the other a smaller, quiet space. "It will be more Zen-like," Dunlop said with a laugh. The outdoor spaces will connect to the indoor social spaces, which will include a lounge and co-working area. "We want the indoor amenities to talk to the outdoor amenities," Dunlop said.
The pet-friendly development will include a dog spa and dog run, and for their owners, a gym. Both buildings will be set among park-like landscaping with paths leading to Quincy Reservoir.
"The biggest amenity is the location," Dunlop said. "There's the Blue Hills nearby, the coast, Boston, and I-93 and I-95 right there on the doorstep.
Dunlop noted the development will include 10% affordable units and bring more much-needed market-rate housing to Braintree.
"We feel this is a great opportunity for Braintree," Dunlop concluded. "Our product is adding to and elevating the mall and the district."
Address newsletter
Get the latest news on buying, selling, renting, home design, and more.