Renting
'A nail-biter every single day': Renting in a post-pandemic Boston
Why Boston experienced bigger rent fluctuations during the pandemic than Worcester and Providence.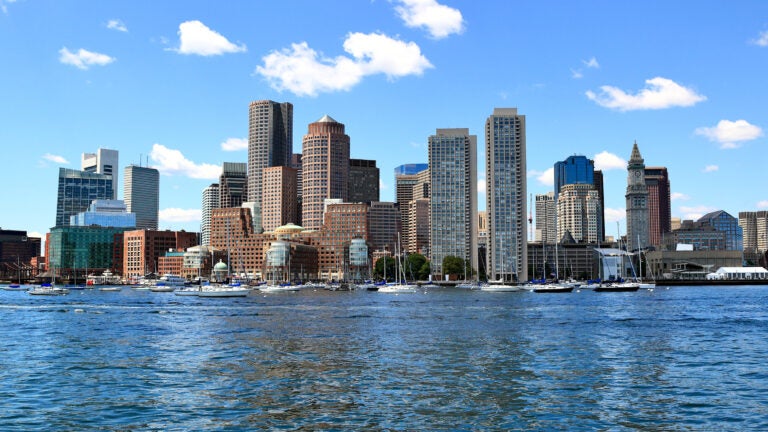 If you're a renter, you know all too well that pre-pandemic price tags are a thing of the past.
Renters in Boston have seen significant fluctuations in leases since the beginning of the pandemic in 2020 — fluctuations that Boston Pads CEO Demetrios Salpoglou chalks up to high vacancy rates.
When many people left Boston during the pandemic, he said, landlords had an unprecedented opportunity to renovate without disrupting tenants. These updates ranged from minor repairs to full-blown renovations, and now landlords are upping their rates to compensate.
"There was a tremendous amount of capital put into these vacant units," Salpoglou said. "When [landlords] put money in, eventually they want to get that money back."
The demand for apartments is soaring, while the supply is dwindling as people to return to a post-pandemic Boston. This means prices skyrocket — and even though they're lower today than they were last fall, Amy Mueller, Apartment Advisor vice president of marketing and communications, said they're much higher than they were this time last year.
"Tight supply and high demand have long defined the Boston rental market, and those factors were exacerbated during the pandemic recovery period," Mueller said. "If you're on the hunt for an apartment right now, chances are you'll feel some sticker shock."
Cities across the U.S. saw these rent fluctuations, but Boston residents experienced worse than their neighbors in Worcester or Providence. Salpoglou said the "disparate impacts" of rent fluctuations are partly due to Boston's high student population — which plummeted as young people left the city during the pandemic.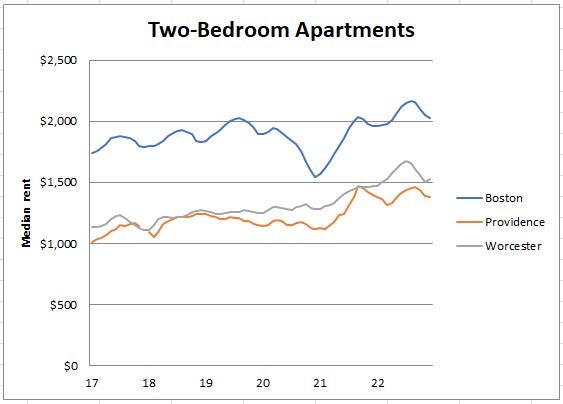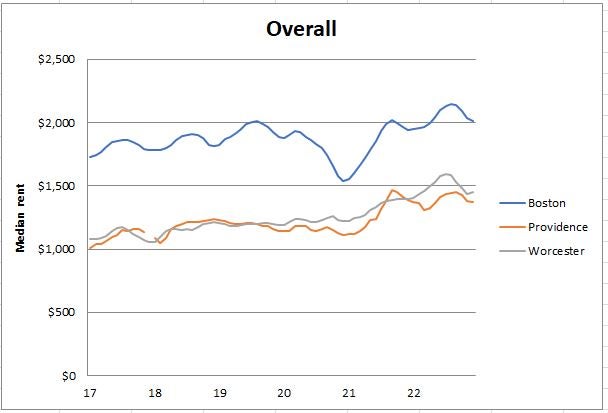 Salpoglou said student-dominated neighborhoods like Allston got "hammered" when COVID hit, while neighborhoods full of longtime residents — like South Boston — barely reflected the pandemic at all. While the real-time availability rate in Southie hardly budged from 2020 to 2022, in Allston it peaked at nearly 28%, Salpoglou said.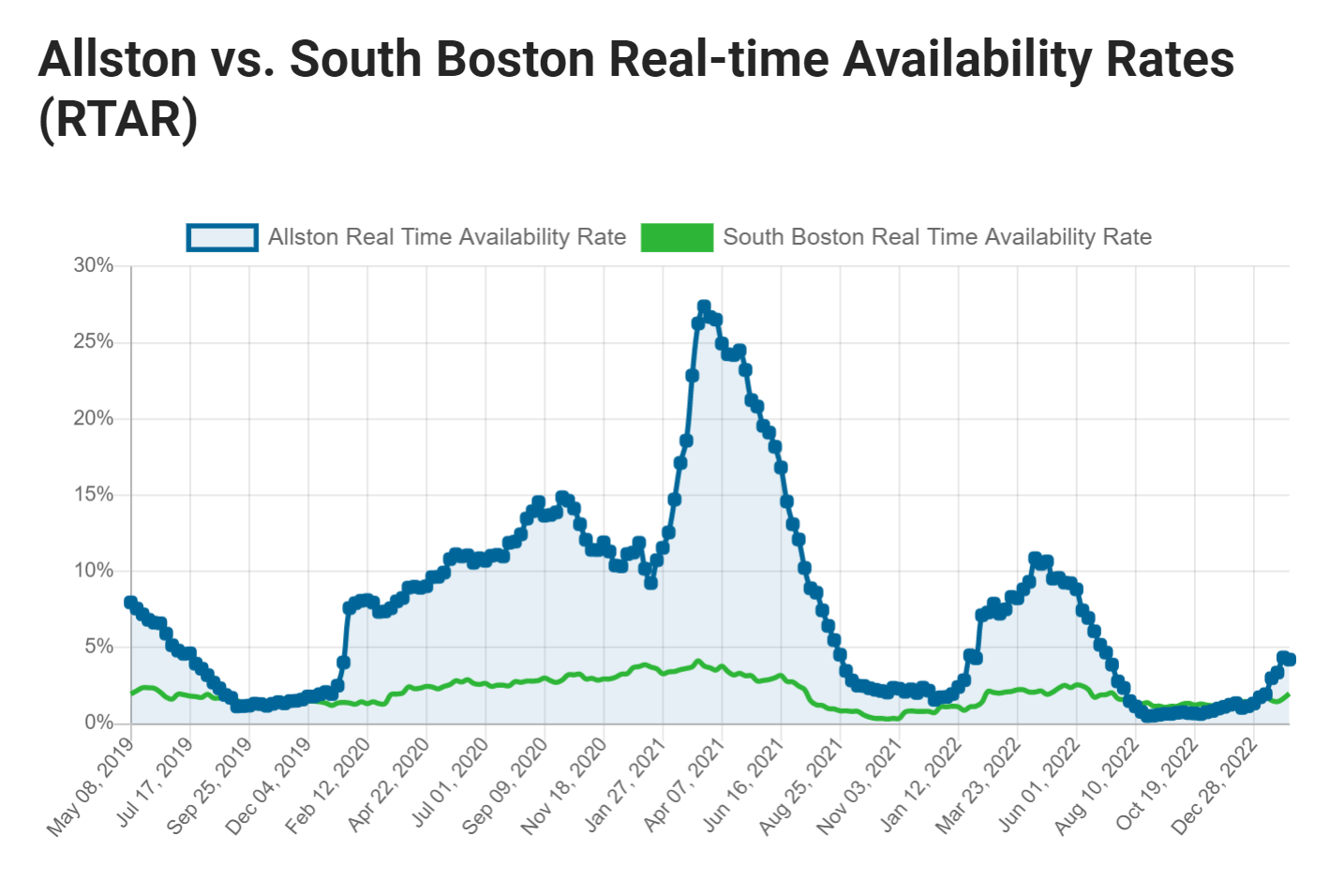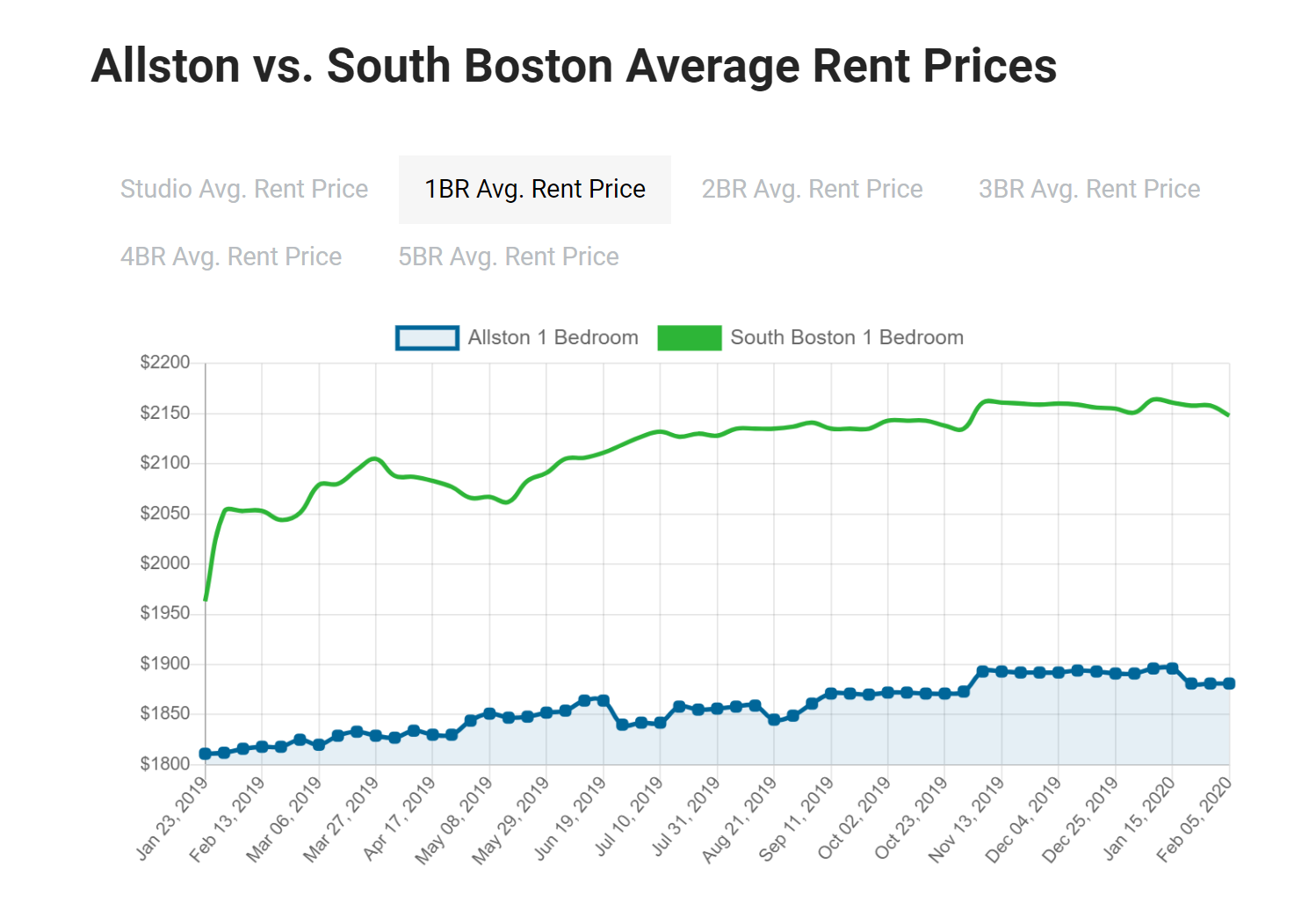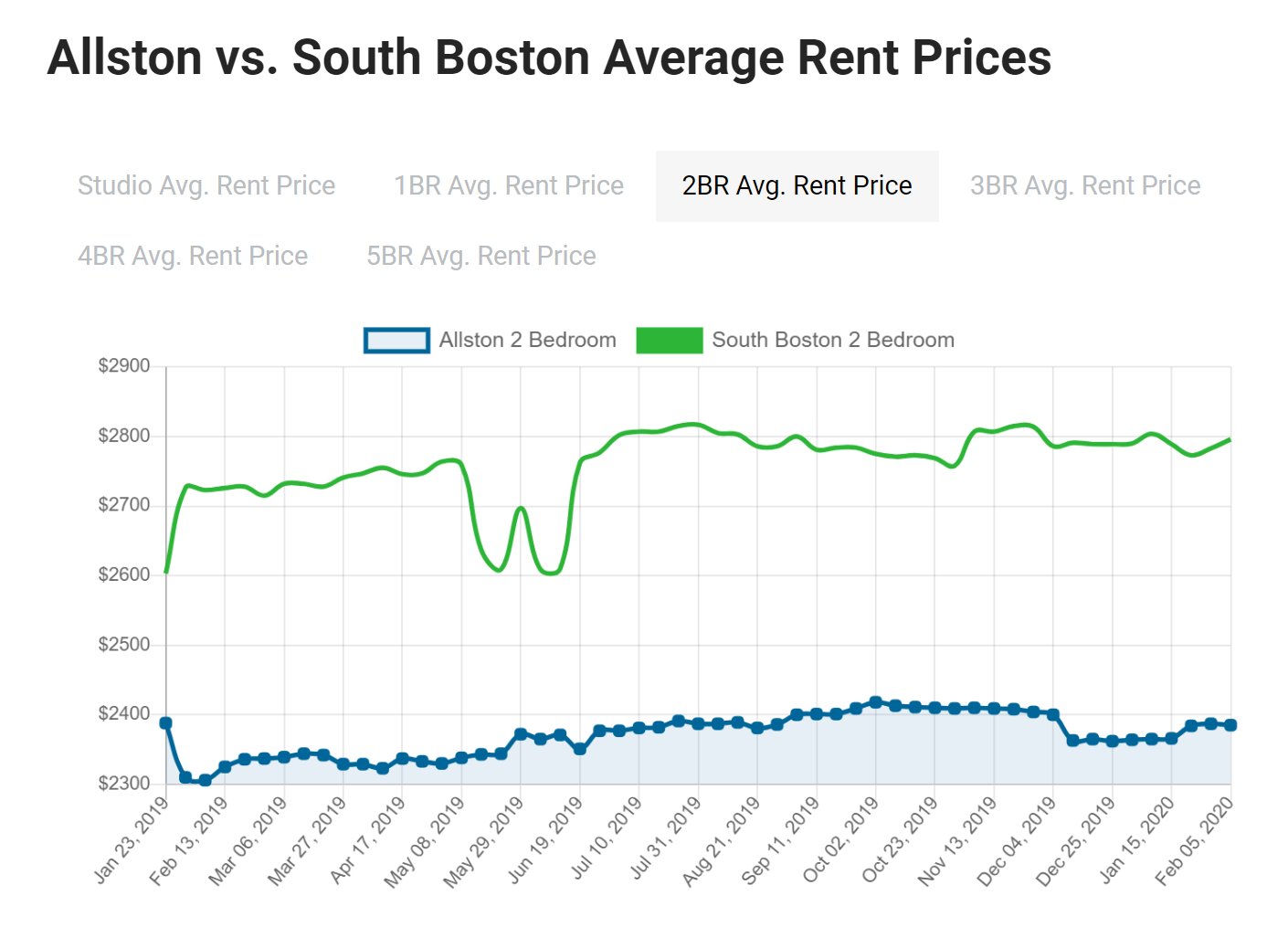 Despite this volatility, Salpoglou said, Boston rebounded.
"All of these neighborhoods have really come back," he said. "I don't think there's like a spot where you could say you have any that haven't recovered yet. They've all recovered."
When the pandemic began to subside, people returned to Boston, "renting like crazy," he said. Now, renters are faced with a more competitive market than ever — and some are getting tired.
Renter's fatigue is almost as high as rent prices themselves, Salpoglou said, especially as home shoppers battle for spaces they just aren't getting. While it's possible to haggle with landlords, high interest rates and constant layoffs create fear and uncertainty — an environment Salpoglou described as a "hangover of the pandemic."
"[Boston] is a tech city, and we're seeing layoffs, layoffs, layoffs," he said. "It's like a nail-biter every single day."
This means renters now have to show up early to compete in the tight market — one where landlords have more power than ever. As the return to normalcy continues, Salpoglou said, inventory will increase over the next year. But for now, he said, it's time to "hunker down."
"I think it's going to be a tight market this year," he said.
Address newsletter
Get the latest news on renting, buying, selling, home design, and more.