Renting
Need a new place by Sept. 1? Start looking now.
The Boston apartment market is more competitive than ever. Here's how to sign your next lease with confidence.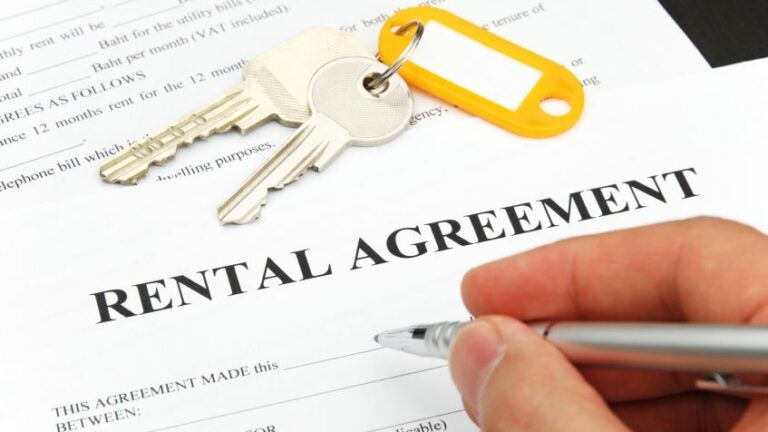 The biggest moving day of the year — "by far," according to Boston Pads CEO Demetrios Salpoglou — is Sept. 1.
"It's not only the college students moving in and out, but grad students, law students, and specialty schools," Salpoglou said. "They all gravitate around that September-to-September timeframe … and that draws in all the other landlords."
In a post-pandemic Boston, renting is extremely competitive — and Salpoglou said Sept. 1, 2023, will be tighter than ever. Boston Pads has already seen an influx of users searching for Sept. 1 leases, even though it's only February, and neighborhoods like South Boston have received lots of traction, he said. He said Cambridge and Back Bay have also "picked up" in searches.
"Those would historically come a little bit later, but they're coming earlier into the year," he said, "and I think it has to do with supply — with people wanting to secure their apartment early and know they have it."
If you're looking to move on Sept. 1, Salpoglou said you should've started yesterday.
"The best thing to do as a renter is get out there early," he said. "We're already seeing signs of that because last year was tight and the tenants that didn't get the places they wanted last year are trying earlier this year."
Mallory Pernaa, director of off-campus housing, support, and engagement at Northeastern, said she witnessed similar behavior among students looking for apartments off-campus. She said students began their searches for Sept. 1, 2023, leases as early as December 2022.
Pernaa said she tells students who are looking to move to get their affairs in order before apartment hunting.
"It doesn't make sense to look at a place in January if you all haven't really decided what you want and you're not on the same page yet, because whatever you look for in January won't be around when you know what you want in late February," Pernaa said. "It makes sense to do the prep work and take one or two weeks to see five to 10 listings and make a decision from there."
Salpoglou agreed with this idea, describing the ideal apartment hunt as a "highly concentrated burst." In Boston, many listings stay on the market for a week and a half TO two weeks, so viewing apartments quickly will help hunters stay in the market for each one, he said.
He also reiterated that apartment hunters should have everything in order: their roommates, budgets, and any other information needed to make a decision.
From that point on, Salpoglou's instructions were simple: Go with your gut.
Seeing lots of apartments over a short period of time keeps them all fresh in your mind, Salpoglou said, and allows you to "pull the trigger with confidence."
Address newsletter
Get the latest news on buying, selling, renting, home design, and more.