Renting
Updated state codes may give tenants in overcrowded homes a fighting chance.
Landlords may be held responsible for relocation costs and more if apartments are deemed uninhabitable.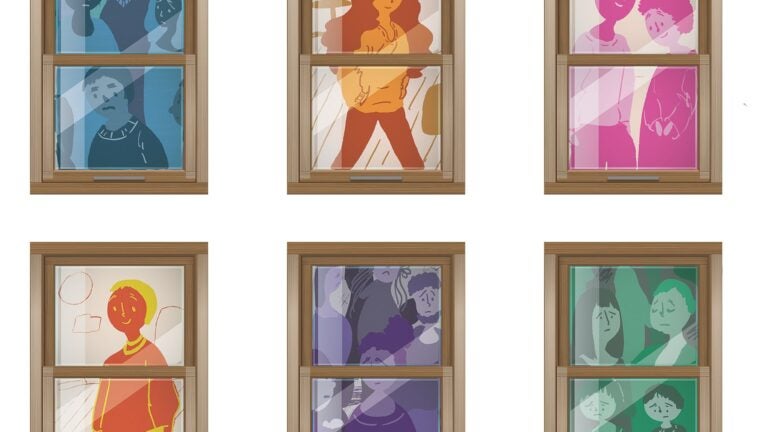 Tenants living in overcrowded homes have historically had very few options to seek redress from landlords, but changes in the State Sanitary Code that took effect this month can help hold them accountable.
The Boston Foundation estimates there are more than 10,000 overcrowded homes (defined as having more than 1 resident per room) in Suffolk County, according to the group's 2022 Boston Indicators report. That's roughly a 90 percent increase between 2010 and 2021.
Zafiro Patino, a community organizer with the tenant advocacy organization City Life/Vida Urbana, said undocumented immigrants are often afraid of engaging with the legal system for fear of deportation and homelessness.
Patino said none of her clients would speak on the record out of fear of being evicted and/or deported.
She said a typical situation would be several families living in a one-bedroom apartment. They work, but they don't speak English. They are tenants-at-will, without a lease, and landlords require them to pay in cash, leaving no records.
"I'm actually dealing with a case in a triple-decker in East Boston," she said. "In the first-floor apartment that has three bedrooms, there are three families living in that space. The second floor, the same. And on the third floor, the same. Then there are three families in the attic. And in the basement, there are families living there as well. This is a reality."
Each family pays $1,300 cash rent for their room each month, she said. And the landlords own many others.
In addition to being illegal, she said, these conditions are often dangerous for tenants, but if one person filed a complaint with the City of Boston's Inspectional Services Department, the building would likely be condemned and the residents left homeless.
Overcrowding may also affect mental health, stress levels, relationships, and sleep, and it may increase the risk of infectious disease, according to the US Department of Health and Human Services.
Mark Martinez, a housing attorney with the Massachusetts Law Reform Institute, said undocumented residents are particularly vulnerable to unscrupulous landlords, but he sees many citizens living in these conditions, too. Martinez emphasized that every tenant in the Commonwealth has the same rights, regardless of immigration status.
"These families have to make the decision," he said. "They have to look at all their options. Here are my legal rights, and here are the things that I can assert. But the unfortunate thing is, we live in a world in which there are potentially and often pretty negative consequences to asserting your rights."
Real estate attorney Richard D. Vetstein of Vetstein Law Group wrote in an e-mail that "a landlord who rents out an illegal unit can be subject to a damage claim by a tenant for relocation, moving/storage expenses, reimbursement of rent and deposits, and even violations of the Consumer Protection Act, which can carry triple damages and attorney's fees."
But those forms of justice are available only to people who have the time and money to hire an attorney, file suit, and see the process through, which Patino said most people in overcrowded housing situations don't have, almost by definition.
That may change. The State Sanitary Code lists a wide-ranging set of minimum criteria a dwelling has to meet in order to be considered habitable. It sets standards on matters like ceiling height, the number and size of windows, means of egress, number of toilets per resident, heating, means of cooking, and number of electrical outlets per room, among others.
Landlords whose rental properties violate the code can be fined and forced to rectify them. Revisions approved in October that take effect this month could require landlords to house their tenants elsewhere while the violations are being addressed.
It notes that when a residence or part of a home has been condemned and placarded as unfit for human habitation, and the resident is not the owner, the landlord shall provide "comparable, suitable housing for the occupant" for the following time period, whichever is shortest:
Failure to comply could mean a fine of up to $500 a day, and "every day's failure to comply with an order shall constitute a separate violation."
What the provision doesn't protect against is deportation.
Patino has clients in Hyde Park, a couple from southeast Asia with a young child. They're renting space and have no private room at all, just a mattress on the floor in the main room.
"We teach people their rights," Patino said. "They might complain and the owner says, 'OK, you have to move at the end of the month'. And the person panics, and hopefully they will come to us and we tell them they don't have to move. The only person who can evict you is a judge. Many people don't know they actually have rights, and they get intimidated. They think the landlord will take all their things and throw them out on the street. And we tell them that's illegal. They cannot do that."
"Renting an illegal unit is a huge mistake by a landlord and should be avoided at all costs. It can only lead to legal trouble," Vetstein wrote.
Jim Morrison can be reached at [email protected]. Follow us on Twitter @GlobeHomes.
Address newsletter
Get the latest news on buying, selling, renting, home design, and more.