Renting
Along Green Line Extension, bidding wars over rentals pick up speed
'We had put it on the market at $2,450 ... and accepted an offer of $2,700 a month.'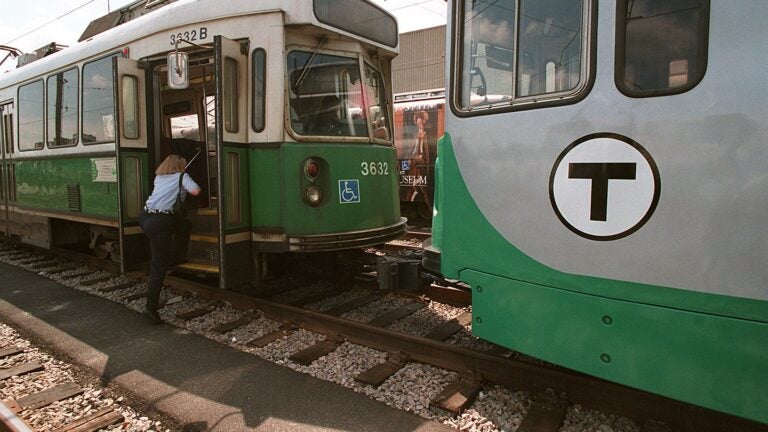 At a time when the demand for vacant apartments is high and supply is low, rents along the year-old Green Line Extension in Medford and Somerville are getting bid up, according to Multiple Listing Service records.
And the historically busy summer season hasn't even begun.
Jamie Thompson of Thompson Realty in Medford said he just rented an apartment for a client that sparked a bidding war.
"We had put it on the market at $2,450," Thompson said. "We took the Green Line into account, and I had suggested $2,500, but she didn't want to go on that high. So we put it on at $2,450, and we had 37 people through for the first showing. We took eleven applications and accepted an offer of $2,700 a month, which is about 10 percent over asking. The highest offer was $2,850."
Several other agents who brokered lease agreements near the extension for well over the asking price — including one that went for 15% over — did not respond to Boston.com's requests for comment.
In the past three months, according to the MLS, of the 93 units that were rented in Medford, 10 went for over the asking price. In Somerville's 02145 ZIP code, 51 were leased, seven of them for over asking.
Compare that with nearby Malden, which saw 75 units rented in that time frame, and four for over the asking price.
Thompson said it's too soon to call it a trend.
Many real estate experts in Boston thought rent increases would be modest after they skyrocketed during the COVID pandemic.
Demetrios Salpoglou, chief executive of apartment search site Boston Pads, said he expected more layoffs this year than the region has experienced, given the global economic uncertainty. People are working and need somewhere to live, and vacancies are extremely low, Salpoglou said.
"In the the city of Boston, we have 12.32% fewer available apartments from one year ago," he said. "And that's down 66.77% from two years ago. We are under 1% for vacancies. The summer months are the busiest months for lease renewals, and July is the busiest. Any time you introduce public transportation to an area, it's no surprise that you're going to have greater demand for housing."
He said many renters, who would have been home buyers when interest rates were very low at the beginning of last year, have been forced to remain renting because of today's mortgage costs.
"We need to build more housing," he said. "When you start having more availability come to the market, prices start to come down."
Address newsletter
Get the latest news on buying, selling, renting, home design, and more.