Renting
5 ways to avoid paying a brokerage commission on your next rental
"It comes down to supply and demand," said Morgan Franklin, a real estate agent with Coldwell Banker Realty in Boston.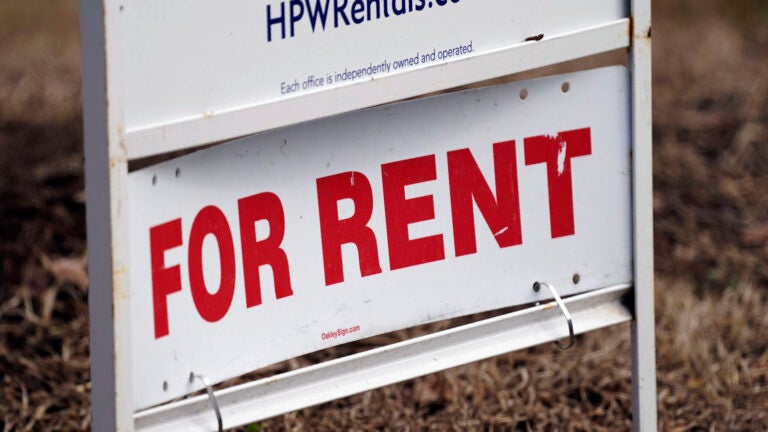 After what she called "a long, drawn-out process" that took several months, Allison Vittes finally found her new home. In June, she'll move into a one-bedroom condominium in a Back Bay brownstone that she rented after outbidding three other applicants.
"The market here is unlike other areas, except maybe New York City," said Vittes, an occupational therapist. "The demand is greater than the supply of available units."
Vittes agreed to pay $200 a month over the asking rent for the condo. While she wouldn't disclose the rent, the average for a one-bedroom apartment in Back Bay was $3,100 as of May 2023, according to real estate website Zumper.
Vittes paid not only the first month's rent and a security deposit, but she also paid the commission for the broker who represented her: one month's rent, a standard practice in Boston's tight rental market, where the vacancy rate was 4 percent and the average rent $2,711 in the first quarter of 2023, according to brokerage CBRE. That commission may be due whether you hired the agent or the landlord.
"It comes down to supply and demand," said Morgan Franklin, a real estate agent with Coldwell Banker Realty in Boston. "Landlords don't need to pay any portion of the broker's fee right now."
Still, experts say that savvy renters can avoid the commission. Here's how:
Go it alone. Sure, there are benefits to working with a real estate agent — they search for properties, help with your application and paperwork and negotiate on your behalf — but an agent isn't necessary. Look for opportunities on sites like Craigslist or Facebook Marketplace, or network with friends and family.
Consider a large apartment community. While commercial apartments may lack the charm you're seeking, you may be able to save money by walking into a leasing office on your own. "Many apartment complexes, especially the newer high-rise concierge buildings, have their own leasing staff on site, and some of those buildings may have still have a brokerage fee associated with them," said Van French, rental manager for Gibson Sotheby's International Realty in Boston. "But in most cases, renters can go directly to the leasing office in these buildings and avoid paying the fee." To avoid surprises, ask the leasing staff if a commission is due.
Check out new construction. Developers anxious to lease up their new buildings might pay the commission. "If you're in the Seaport, one of Boston's hottest areas, there are a few buildings paying the broker's fee because the asking rent is so high, and they are struggling," said Franklin.
Negotiate. Ask the landlord to pay all or part of the commission — but remember that your bargaining power depends on the market. "I've been an owner of real estate for 35 years, and there are times I've paid the commission for tenants because I need to fill a vacancy," said Michael W. Merrill, a real estate attorney with Merrill & McGeary in Boston. "But right now, landlords expect the tenant to pay the commission."
Wait. French, of Gibson Sotheby's, said there are other ways for renters to avoid the commission. First, shop when the market is cooler — literally. "We are in the heat of the Boston rental market right now," he said. "Spring and summer are the times of year when all the listings become available, and about 70 percent of all leases turn over on Sept. 1. But once you get past September, the leverage is on the side of the renter, and landlords are more desperate." Prospective tenants can also wait until the property's move-in date is approaching. The closer the move-in date, the more anxious the landlord will be to fill that vacancy, and the greater your bargaining power.
Newsletter Signup
Stay up to date on all the latest news from Boston.com