Renting
Can renting boost your credit score?
'Credit scores play a ubiquitous part in people's lives … and not just for getting credit.'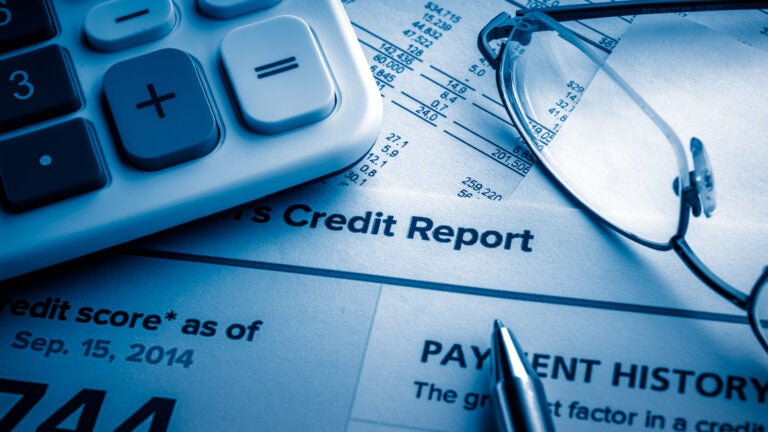 A low credit score affects your everyday life, whether you're seeking a mortgage, buying a phone, or looking for car insurance. That's why people are using their on-time rent payments to boost their scores — in some cases, up to 19 points.
Rachel Levy-Culler, a housing innovation senior specialist at Credit Builders Alliance, said credit scores are calculated using an algorithm that considers the amount owed on your debts, your payment history, your length of credit history, and your new credit and credit mix.
Having a low score or being "credit invisible" — having no score at all — has a heavy impact on a person's financial well-being, said Rod Griffin, senior director of consumer education and advocacy for the credit reporting company Experian.
"Credit scores play a ubiquitous part in people's lives … and not just for getting credit," Griffin said. "It's not just about applying for a credit card or a loan, car, loan, or mortgage. It's about really serving as your financial references."
About 26 million Americans are credit invisible, according to a report from the Consumer Financial Protection Bureau. But it's possible to improve your credit score, according to Griffin. Using credit reporting services like UltraFICO and Experian Boost, you can benefit from payments you're already making — such as on-time rent and utility bills and even streaming service subscriptions.
"Today, you as an individual control the information that goes into your credit report," Griffin said. "You are now empowered to use your credit report to give you a financial advantage."
He added that two-thirds of people who reported on-time payments like rent and utility bills saw an immediate improvement averaging 12 to 13 points in their credit scores. People with "thin" credit scores — below 680 on a FICO scale — saw increases of around 19 points, he said.
Alia Pacombe, director of community engagement at the Urban Edge housing group, conducted a similar program with affordable-housing residents. The pilot program resulted in a "significant increase" in the credit score of all its participants, especially those with low or no credit.
"It's something they're already doing on a monthly basis," Pacombe said. "Why not use that as an opportunity to build credit?"
So, how can you report your rent and reap the benefits of your on-time payments?
In some cases, Levy-Culler said, your landlord will report your payments for you. In others, you'll need to report them yourself, which you can do via an app like Rent Reporters. Typically, the app will offer two options: proof of payment from the landlord or syncing a bank account.
The app will report rent payments to the three major credit bureaus — Experian, Equifax, and TransUnion — but may charge a fee, which renters should consider before rent reporting, according to Levy-Culler.
Regardless of whether you're reporting rent, utility bill, or streaming platform payments, Griffin said, people should stay up to date on their credit reports. He also emphasized that simply getting a credit report won't affect a person's score.
"It can be a really effective tool in getting you moving in the right direction and giving your credit scores a bump," he said.
Address Newsletter
Our weekly digest on buying, selling, and design, with expert advice and insider neighborhood knowledge.