Renting
How to protect yourself from underhanded rental lease language
What recourse do you have? Tips to help you combat language that can leave you on the hook.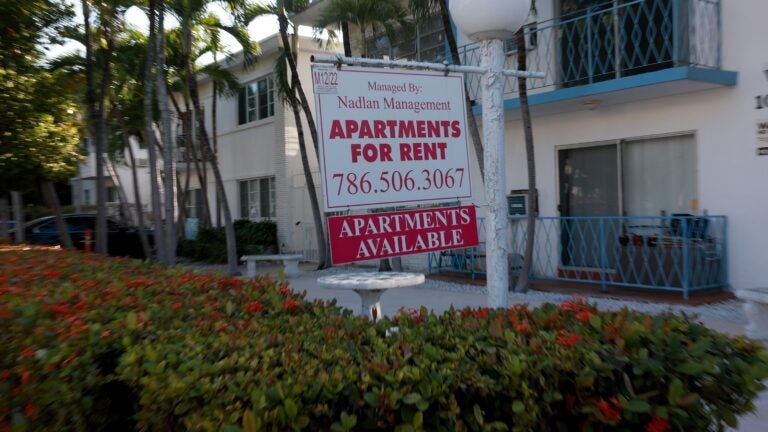 From painting the walls to automatic lease renewals, the complex language in a lease can leave tenants feeling a bit confused.
While some bigger companies and landlords have their own lease formats, most landlords in the city of Boston use the standard Greater Boston Real Estate Board form lease. But over the years, new pieces of information may get added to each form, added in special notes labeled "additional provisions." Occasionally, this can leave the tenant on the hook for unexpected costs.
"Most leases are boilerplate, so it's easy for things to end up in a contract that aren't applicable, or for key terms to be forgotten or incorrect," said Dana Bull, a realtor and real estate advisor based in Marblehead who recommends looking out for items filled in by hand or obvious typos.
Here's an example: The first page of a lease features an additional provision that notes "heat and hot water are included in the rent." But on page two under the utility section, it states that "the lessee shall pay, as they become due, all bills for electricity and other utilities." If the heat is electric, the tenant might find themselves unexpectedly on the hook for the heating bill.
While tenants may feel they've been conned, realtors say it often comes down to simple mistakes.
"I'm not sure if people mean to be sneaky," said Katie Malin, a realtor with Compass. "But so much of the time, it's just legal jargon, which is just hard to understand."
If a landlord is using a boilerplate lease and additional details have clearly been added in, experts recommend being extra mindful of the changes. Even better, have someone look it over for you.
"You can always have an attorney or a friend in law school review a lease for you," Malin said.
There are other things to keep your eyes out for in leases, like subletting fees, or whether you're held responsible for a roommate's delinquent rent payment. If you're on a lease with a few other people and one of them is late with the rent, language in the lease may hold the tenants "jointly and severally responsible."
"That basically means if your roommate defaults on their rent, then all three of you can be taken to court for that," according to Malin, who notes that's "standard language for a landlord looking to protect themselves."
Another frequently missed inclusion is lease renewals. Be sure to look at whether your lease automatically renews, goes month-to-month, or if you're responsible for contacting the landlord to renew within a certain time window before the lease expires. Be sure your lease doesn't state that your landlord can charge you an immediate late fee on rent, which is illegal in the state of Massachusetts until you are 30 days in arrears. Additional fees to look out for include extra charges for lockouts, pet fees, and rate increases.
If you feel you've been misled in your lease, there are certain methods of recourse. For example, if the unit was misrepresented or the lease is incongruent with what was advertised, you might be able to renegotiate your rent/terms or break the lease, Bull said. She advises always keeping a copy of the rental ad and any other documentation as leverage.
But ultimately, the best bet you have to combat language that can leave you on the hook is your own two eyes.
"My best advice is to actually read the lease carefully," said Bull, who advises reviewing everything with the realtor, owner, or property manager. "I know they are incredibly boring, but if you carve out 30 minutes and force yourself to read the document line by line you can usually spot a mistake or ask for clarification on confusing terms."
Address Newsletter
Our weekly digest on buying, selling, and design, with expert advice and insider neighborhood knowledge.