Renting
In Greater Boston, 12 people want the same apartment you do
In Providence and Portland, Maine, the competition is even more heated. Tell us: Have you lost out on an apartment lately?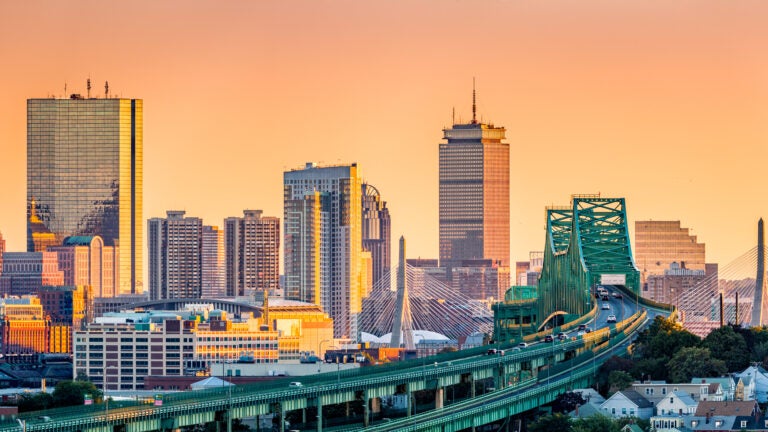 Greater Boston may be only the 18th hottest rental market in the nation, but a prospective renter has to compete with a dozen other home shoppers on average for the same vacant unit, according to a report released Wednesday.
But hold on. In Providence, it's way more than a dozen. In Portland, Maine, make that more than two dozen.
Blame high occupancy rates and not enough inventory to meet the demand, according to the report by online marketplace RentCafe.
On the site's list of the hottest "small rental markets," Providence ranked fourth, two spots higher than Portland, Maine.
Here's a look at some of New England's biggest cities by the numbers:
Competition heats up
market
average
vacant days
Number of
prospective
renters
Greater Boston
42
13
Worcester-Springfield
45
13
Providence
42
17
Portland, Maine
42
25
UNITED STATES
43
9
Source: RentCafe
Markets are based on the Census breakdown
Staying put or on the move?
market
% of
occupied
apartments
lease
renewal
rate
share
of new
apartments
Greater Boston
95.4%
58.9%
0.5
Worcester-Springfield
95.6%
56.7%
0.12
Providence
96.6%
68%
0%
Portland, Maine
96.8%
65%
0%
UNITED STATES
94%
59.7%
0.64%
Source: RentCafe
Markets are based on the Census breakdown
Why is the share of new apartments zero in some spots? The report, based on Yardi Systems apartment data, looks only at properties of at least 50 units.
Why is the Northeast so hot? The demand here is "fueled by the spread of remote work and a large number of students in search of off-campus housing in college towns," the report noted.
The top rental market? That was Miami-Dade County, which the report says is experiencing a "veritable rental boom." The occupancy rate there is 97.1% there, with 24 applicants competing for each available unit. (That's still one fewer than in Portland, Maine, folks.)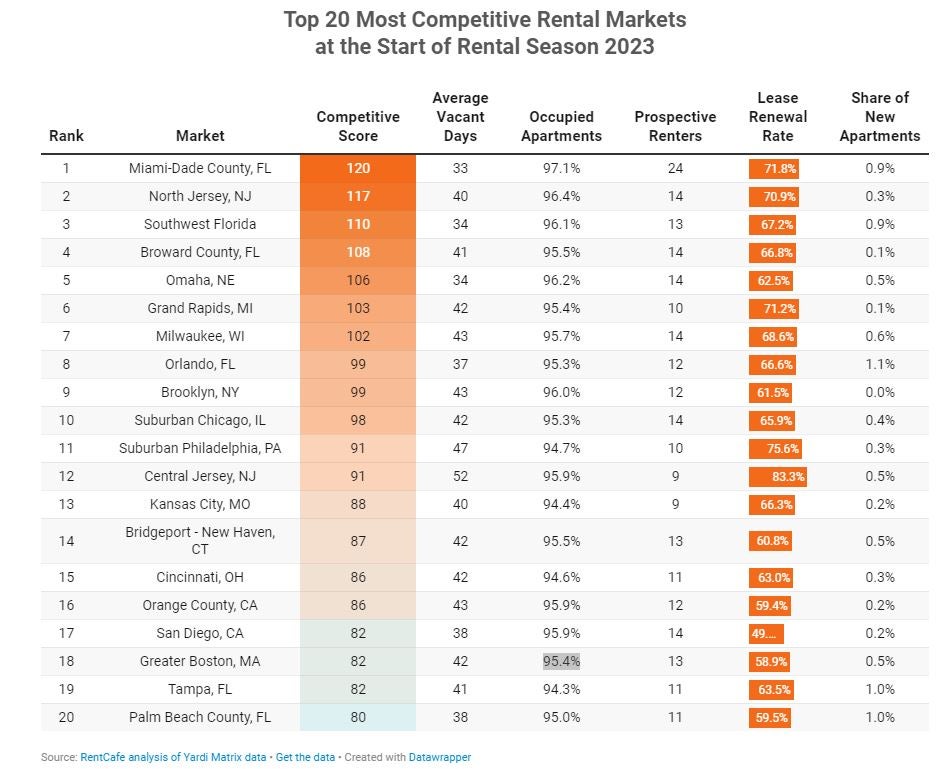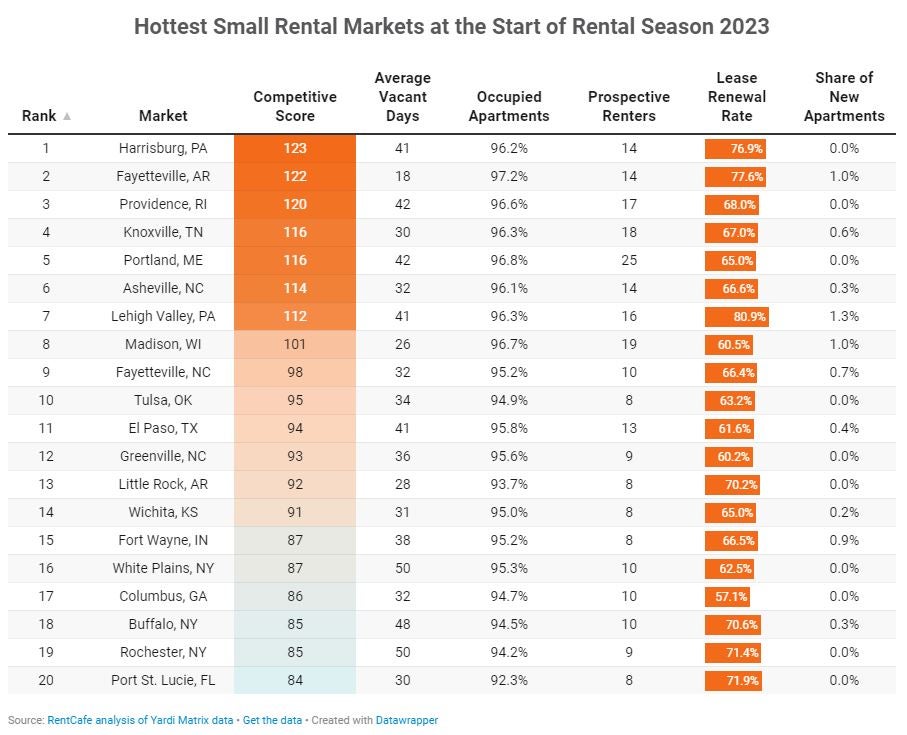 ---
Have you lost out on an apartment bid recently? Share your story with us.
Address newsletter
Get the latest news on buying, selling, renting, home design, and more.