Renting
Rep. Connolly files petition to put rent control on the ballot in 2024
Push would also add tenant protections, affect condo conversions, and offer safeguards for displacement.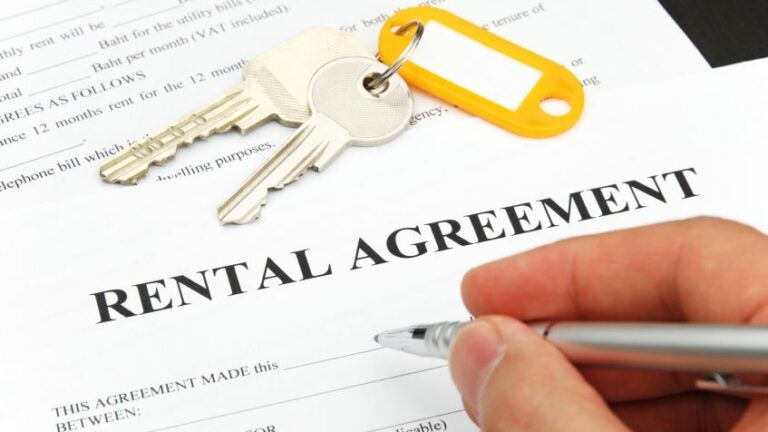 In the latest attempt to bring back rent control in Massachusetts, State Representative Mike Connolly, Democrat of Cambridge, filed a petition Wednesday to put the measure on the 2024 ballot.
The petition would, if successful, lead to the striking down of Mass. General Law 40P, which ended rent control in the state in 1994. Connolly filed the petition as a private citizen — along with 15 other Cambridge, Somerville, and Boston residents — not in his capacity as an elected official, although he also sponsors several housing accessibility and tenant protection efforts in that role.
Connolly explained that several approaches to the question of rent control remain in progress, but when he became aware of the Aug. 2 deadline to file a ballot petition, the option to add an additional angle to the push appealed.
"We are in what I would describe as an unprecedented housing emergency," he said. "In this moment, never has affordable housing been so out of reach to this many people. Never have we seen homelessness as pervasive as we see it today."
In addition to rent regulation, Connolly said the measure would include tenant protections such as "Just Cause" eviction, a measure pertaining to condominium conversion, and other safeguards for those facing displacement.
"The existing law … is preventing our local officials from actually taking action to ensure that there's fairness," Connolly said. "The world that I envision is a world where city officials are empowered to bring everyone to the table. And that means renters, homeowners, landlords, housing developers, and other interested stakeholders to reach consensus on proposals that will protect tenants."
In Boston, Mayor Michelle Wu backed a bill to enact rent control in the city after the City Council passed it. It was was referred to the Housing committee back in April.
According to a recent report by the National Low Income Housing Coalition, Massachusetts residents must earn more than $40 an hour to afford to rent a modest two-bedroom apartment at a rate not considered "rent burdened," or 30% of their income. As of Aug. 1, Zillow's rental calculator estimated the cost for a two-bedroom apartment in the state at $2,668.
Allison Drescher, president of the Small Property Owners Association, said the ballot question would restrict rentals and sales, stifle investor potential, and hamper housing production at a time when there is a shortfall of 200,000 units. (That figure points to a 2021 study McKinsey & Company did for the Baker Administration that said the state needs 125,000 to 200,000 units to meet demand.)
"We're at the point where small-property owners, who provide 68% of the housing in cities like Boston, are selling because they're demoralized," Drescher said in a statement. "Those units are then turned into condominiums or gobbled up by larger corporate landlords. So, ideas like these take existing affordable housing offline. Not to mention, it's a governmental and bureaucratic takeover of every part of the residential housing process."
The petition will now undergo review by the attorney general's office, and if approved, will enter a yearlong process, from signature collection to legislative vote. If it clears all potential hurdles, a related question would appear on the ballot in November 2024.
Address newsletter
Get the latest news on buying, selling, renting, home design, and more.