Renting
Tell us: Does the cost of off-campus housing have you considering transferring schools?
RentHop report ranks two Boston-area colleges among the most expensive for off-campus housing.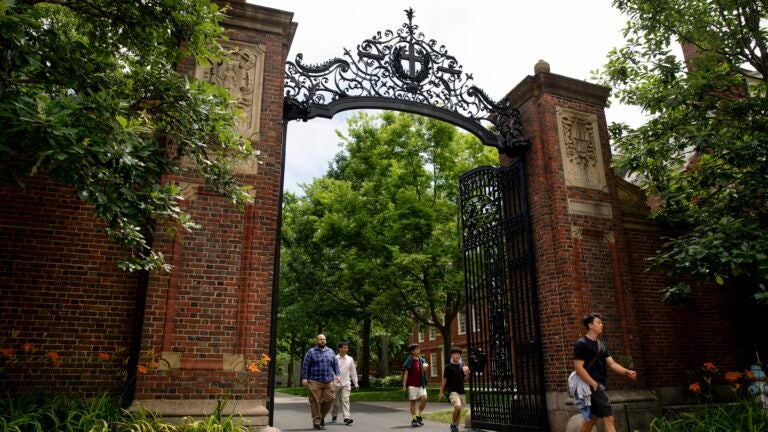 Rents may be cooling across the country, but not in Boston. And with mortgage rates in the 7s, more people are putting off buying a home, ramping up the demand for affordable rentals. It's tough for a student on a budget to compete for off-campus housing.
"In cities like New York, Boston, Los Angeles, and Miami, it is practically impossible for an average college student to rent a one-bedroom apartment on their own," RentHop, an online rental marketplace, said in a report it released Wednesday. "Not surprisingly, most of these schools are located in coastal cities with higher living costs. The median rent around New York University is $4,800, six times higher than the median rental cost around Ball State University in Muncie, Ind."
The 10 most expensive colleges for off-campus housing
New York University (New York City) – $4,800/month median rent
Columbia University in the City of New York (New York City) – $4,102/month
University of California Irvine (Irvine, Calif.) – $3,975/month
University of California Santa Barbara (Santa Barbara, Calif.) – $3,895/month
University of California Los Angeles (Los Angeles) – $3,699/month
University of Miami (Coral Gables, Fla.) – $3,650/month
Harvard University (Cambridge) – $3,600/month
Stanford University (Stanford, Calif.) – $3,595/month
Boston University (Boston) – $3,500/month
University of California San Diego (San Diego) – $3,495/month
And the 10 most affordable
Ball State University (Muncie, Ind.) – $800/month median rent
Clemson University (Clemson, S.C.) – $835/month
Iowa State University (Ames, Iowa) – $870/month
University of Iowa (Iowa City, Iowa) – $875/month
Sam Houston State University (Huntsville, Texas) – $902/month
West Virginia University (Morgantown, W.Va.) – $912.50/month
Kent State University (Kent, Ohio) – $922.50/month
University of Missouri (Columbia, Mo.) – $927.50/month
University of Nebraska–Lincoln (Lincoln, Neb.) – $970/month
Michigan State University (East Lansing, Mich.) – $975/month
The RentHop College Rent Report analyzed three months of rental data from more than a million active off-campus rental listings near college campuses. The rental marketplace took the median price of all listings within 2 miles of the center of campus. If there were not enough listings, RentHop expanded the radius. In denser and more developed cities, the radius was reduced accordingly.
The following listing types were used to calculate the median rent price: apartment, house, town house, and triplex. Values refer to the median of all bedroom types, i.e., not just a one-bedroom or two-bedroom off-campus apartments.
Have you ever considered transferring due to the cost of going to college around Boston?
Address newsletter
Get the latest news on buying, selling, renting, home design, and more.