Renting
10 questions to ask before you rent that apartment
Prioritize what is most important to you when beginning the search.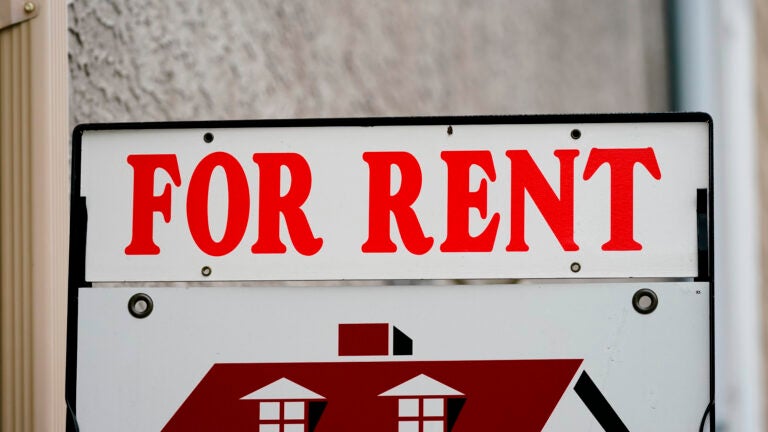 Trying to find a nice apartment within you budget can be a long and frustrating experience.
Rental prices in Boston proper averaged $2,550 for a studio, $3,000 for a one-bedroom, $3,400 for a two-bedroom, and $4,200 for three-bedrooms-plus unit, according to a Nov. 14 report by ApartmentAdvisors, an online real estate marketplace. With these high prices, renters want to make sure they get the most for their money.
There are a variety of questions prospective renters should ask before they sign on the dotted line, so we turned to Robert Pinnegar, CEO and president of the National Apartment Association, for advice:
1. What's your budget?
Figuring out what you can afford to shell out for an apartment is one of the most important questions you need to address. Does that figure include utilities, cable, parking costs, and other expenses?
2. When should you start looking?
Pinnegar emphasized the need to get a head start on the search.
"Make sure to plan ahead and be thorough in each aspect of the process, especially in taking the time to explore your options and review your lease agreement," he said.
The entire process, from the start of the search to the official move-in date, can take several months, so allowing enough time to look makes it more likely you will meet your desired move-in date.
3. When do you want to move?
While many prospective renters have a desired date, the decision often hinges on the lease agreement and the needs of the landlord. Sept. 1, for example, is the most popular moving day in Boston, as college students head back to campus, so renters may be confined to these types of deadlines.
4. Where do you want to live?
This is the second-most important question to ask yourself. Various locations can offer a variety of differences, including pricing. If renters have a specific location in mind, but are unable to find anything within their budget, they may have to resort to Location B. When you are figuring out where to live, it's important to consider a location's proximity to work, family, friends, and attractions.
5. How many bedrooms do you want?
Do you want to live alone, with a partner, or with roommates? Do you need an extra bedroom for the office space? Do you frequently have guests? Do you like to entertain and desire a dining room?
6. What amenities are key for you?
Amenities can often set one listing apart from another. Do you want an in-unit washer and dryer, or does having one in the building or nearby suffice? What about a dishwasher, an elevator, parking, or air-conditioning? Are you looking for a complex that has a gym, a pool, or places to socialize? Pinnegar recommended making a list of the amenities most important to you, but cautioned that it is unlikely that an apartment will include everything on your list.
7. What type of rental do you want?
Renting provides the opportunity to live in a variety of housing types, the most common being an apartment in a multi-unit building. However, renters shouldn't rule out living in a town home or a single-family property if they are looking for a quieter environment and room to spread out.
8. To whom should you reach out?
Knowing the right person to contact can be one of the biggest hurdles to overcome when looking to find a new living situation. Once you have a complex in your sights, Pinnegar suggested contacting the leasing agent with questions about the property, the unit up for rent, and the surrounding area. Ask about the lease guidelines, pet policies, guest accommodations, additional costs, utilities, and the location of prospective unit. This can allay concerns and weed out properties that are not good fits for you.
9. What do current and previous tenants have to say?
Hearing from previous tenants can help prospective renters decide whether the apartment they have their eye on is the place for them. If the landlord is notoriously hard to work with or the conditions are less than ideal, a renter is going to want to know this ahead of time. Many online listings have pictures and reviews that can give the prospective tenant an idea of what to expect. While reviews can be opinionated or even manufactured, they are usually helpful.
10. What does the lease agreement involve?
Before signing the lease, it is important that the renters know what is expected of them as tenants. This could include policies surrounding pets and guests and breaking the lease early.
"For prospective renters, reading and fully understanding your lease agreement is paramount. Lease agreements guide the relationship between you, as a resident, and your housing provider, and are legally binding," Pinnegar said. "While each lease is unique and tailored to your apartment home and the terms of your agreement, understanding common terms used in lease documents is critical".
Address newsletter
Get the latest news on buying, selling, renting, home design, and more.