Spring House Hunt
Suburban home prices are down in 2016, in these towns most of all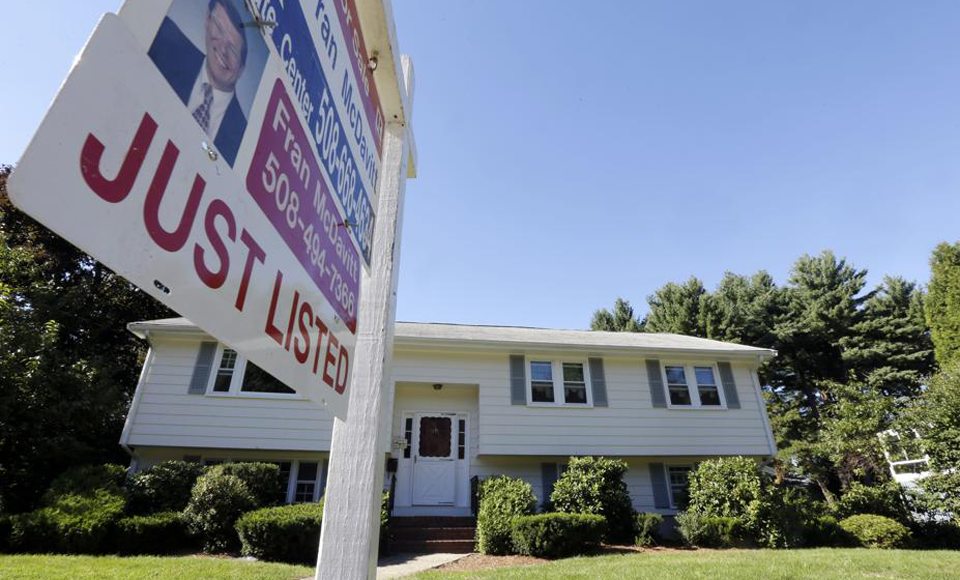 Just call it a tale of two real estate markets: Home prices flatten out in the suburbs, even as they soar to new heights in Boston and the urban core.
Home prices fell in dozens of suburbs across the Boston area in the lead up to the spring market in the first two months of the year, according to stats from The Warren Group, publisher of Banker & Tradesman.
By contrast, the only Boston neighborhood to see a decline in home prices was Jamaica Plain, while the only parts of the city to see condo values drop were Hyde Park and East Boston.
Even as prices fluctuate, buyers are snapping up homes at a pace not seen since the real estate boom/bubble of the mid-2000s. Sales are showing signs of strength across the board, from the Back Bay out to Marlborough on I-495.
"If a slowing does come my guess is the suburbs will likely see it first," noted David Crowley, a strategic advisor at One Boston Real Estate. "Right now (we are) just not seeing any indicators in the city. Still seeing no let-up in multiple offers and no appreciable increase in inventory year-over-year, which would be a key driver in slowing prices."
All told, 51 towns and suburbs across Greater Boston have begun 2016 on a home price losing streak.
Middlesex County and Norfolk counties, home to a number of wealthy western suburbs, are experiencing a large degree of price volatility, a relatively new phenomenon that began to take hold last year.
Twenty-six towns in the two counties have seen prices fall through the end of February, from posh suburbs to more middle-class communities.
Needham's median price ($1 million) has plunged 23 percent to start the year, Wellesley ($1.2 million) has seen a 4 percent decline, while Belmont ($785,000) has seen a 5 percent drop, The Warren Group reports.
Farther down the price scale, Billerica ($350,000) saw a 5 percent drop and Ashland ($294,000) took a 9 percent hit.
Nearly 30 towns on the North and South shores saw prices decline with the start of the year.
In Plymouth County, Duxbury ($502,000) experienced a 14 percent price drop, Kingston ($269,000) fell 7 percent, while West Bridgewater ($342,250) took a 10 percent hit, Warren Group stats show.
By contrast, only one Boston neighborhood saw home prices fall, while several others had significant gains.
Home prices jumped: 89 percent in Charlestown ($1.1 million); 31 percent in South Boston ($695,000); 18 percent in Roslindale ($492,750); 5 percent in Dorchester ($387,500); 8 percent in Hyde Park ($346,250); 13 percent in Allston ($407,500); and 6 percent in Brighton ($300,000).
But some say the divergence of fates between the city and the suburbs may only be temporary.
Michael Cohen of Berkshire Hathaway HomeServices Town & Country noted there has been a big increase in homes for sale in Needham in the $1 million to $2 million range.
He believes that prices in the suburbs will soon catch up, with the spring market finally kicking into gear over the past few weeks and with bidding wars common again.
"In recent weeks the market in the area has most certainly caught fire again," Cohen writes. "In fact, this spring market is starting to look like it might be even more frenetic than last year."