Spring House Hunt
Black mold and other problems you might find when buying an old home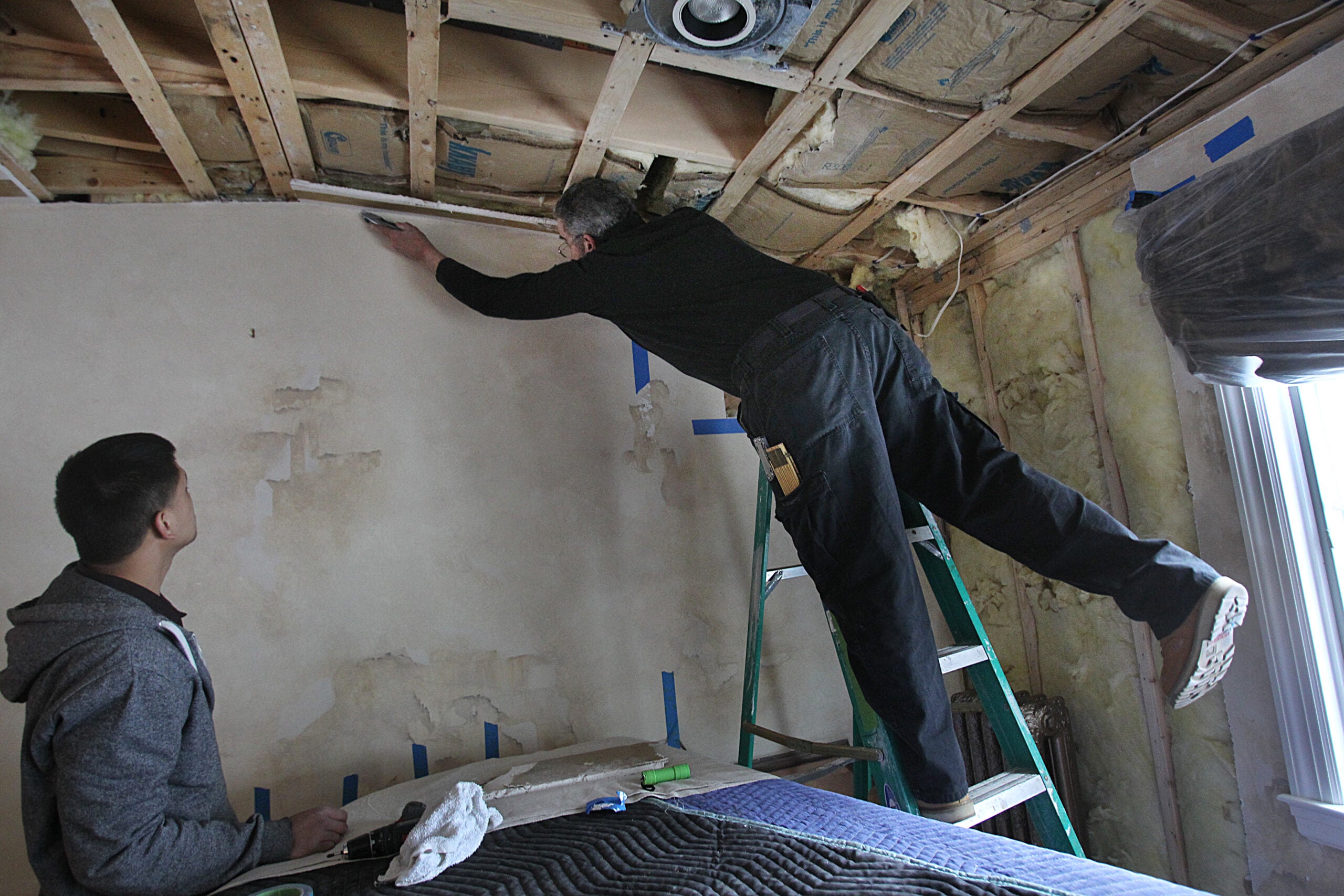 "I've never worked on a house that didn't have mold somewhere," wrote a local carpenter last year, so homebuyers should be on the lookout. Though it is not always visible, there are some key signs that show you might have mold in your house. Mold can be expensive to remove and has the potential to lead to some health issues — therefore, finding it before you ever move in can be helpful.
And mold isn't the only issue new buyers should look for. Especially in an area where some homes can be hundreds of years old, it's important to make sure you aren't making a purchase that will end up costing you a hefty sum. And much of the time, a buyer's naked eye is not enough to assess potential damage and professional home inspector should be called in. We talked to a few experts to get a run down of what you should know.
Black mold
Joe Giambarresi, a sales manager at Advanced Mold Testing and Mold Remediation Services, told Boston.com that there are a variety of different hot spots for mold throughout a house.
"The most common problem is in the attic," Giambarresi said. "It would be discolored, like gray or black, from poor ventilation or ice dams with water leaking in."
Ice dams (when icicles form on your roof from poor home ventilation) can leak into the house and lead to water build up, which will eventually lead to mold.
Another attic-related issue could come if the attic is above the bathroom fan vent.
"If the fan is blowing into the attic it is flowing moisture," Giambarresi said. Look for a black spot on the attic floor, which could indicate prolonged moisture exposure in the area and a potential mold build up.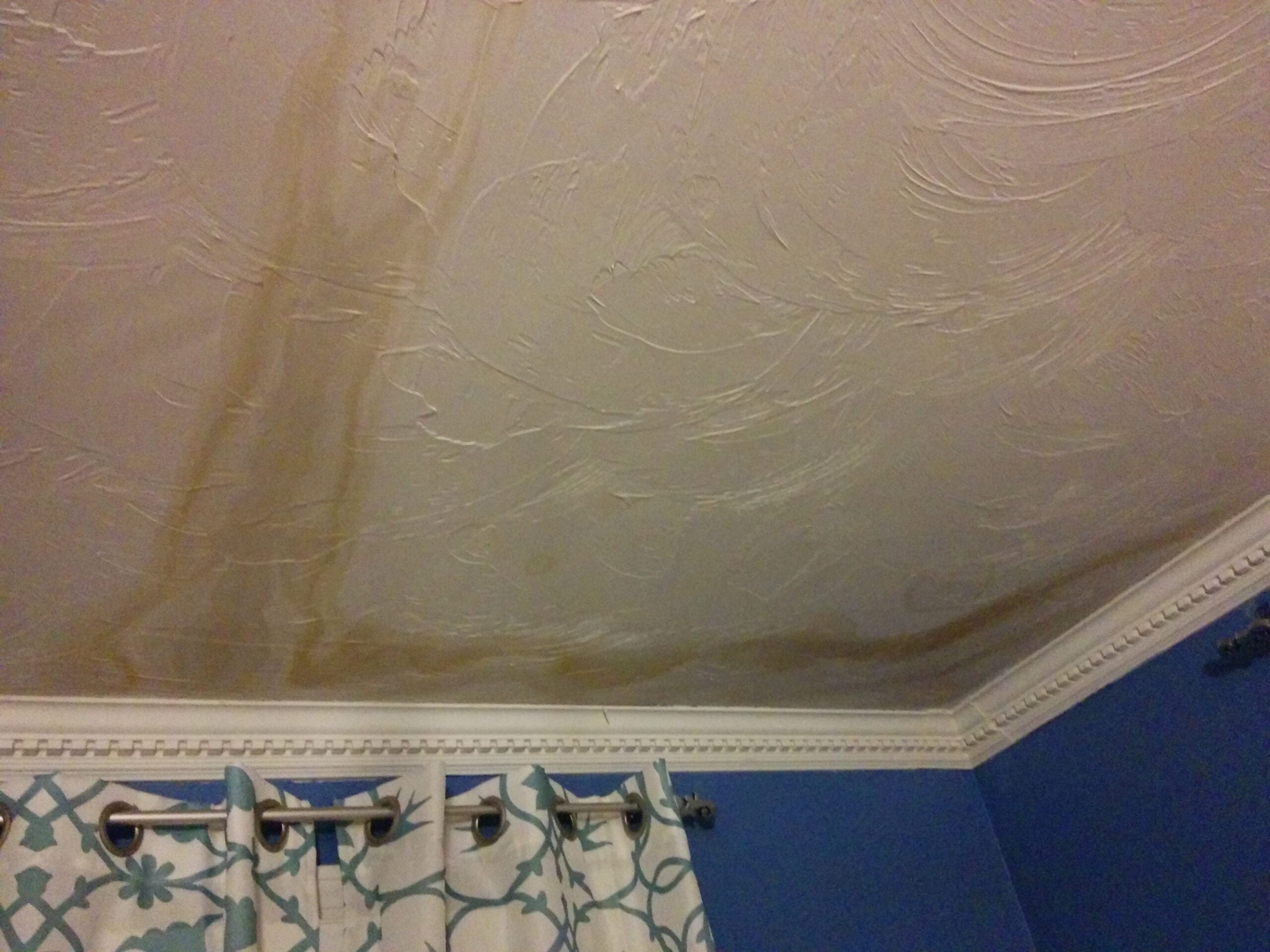 Along with the attic, the basement is another place mold may start to form.
"Maybe they have water that leaked from the outside in or a water heater may have given way at some point," Giambarresi said. "[Look for] staining at the bottom of walls. It could be a few inches to a foot or two."
Even if you don't see anything, smelling a musty or mildewy smell could also indicate that there is mold in the home.
Beyond mold
Though mold is sometimes visible, there are a variety of other issues where a home inspection is needed. In Massachusetts it is not mandatory that people get a home inspection before they buy a new place, but it is highly recommended.
James Brock, owner and full-time state licensed home inspector at Boston Home Inspectors, said he inspects 100-plus year old homes in the area all day long.
Usually what happens is a new buyer gets Brock to come look at their home, where he then provides a list of issues that need to be corrected. The buyer then goes back to the seller and states which items they would like to be fixed or replaced. The buyer can also ask to be credited so that they can do the work on their own.
Brock said oftentimes the latter route is the best, because the seller is no longer incentivized to use the best materials that are more expensive but meant to last.
https://www.instagram.com/p/BDd4R9hwxy8/
"Just the other day I ran across a lead water line and lead pipes," Brock told Boston.com. He posts photos to his Instagram account to show people what they might not be seeing in their homes.
Other common issues he sees are old wiring, mold, fire escapes that aren't up to code, termites, carpenter ants, leaning porches, footings that are crooked, rodent droppings, and leaking hot water tanks.
Brock mentioned that these issues are not only seen in old homes.
https://www.instagram.com/p/BDEtmL-wxzK/
"I had one out in Newton last year — a two and a half million dollar home," he said. "And I was looking at the roof singles and this is a brand new house but the shingles were not installed properly."
The builder, who was still the owner, ended up having to spend $45,000 removing and reinstalling the roof.
Without the knowledge of this problem before purchasing, the new owner would have been required to do the fix themselves.
Given the current low home inventory in the Boston area, Brock said oftentimes realtors will suggest that buyers wave the home inspection when there are multiple offers on the table, but he advised against it.
"That way you can get property [faster]," he said. "Then people can end up with $50,000 in problems."