Spring House Hunt
Top broker warns Boston-area homebuyers to stop making 'crazy offers'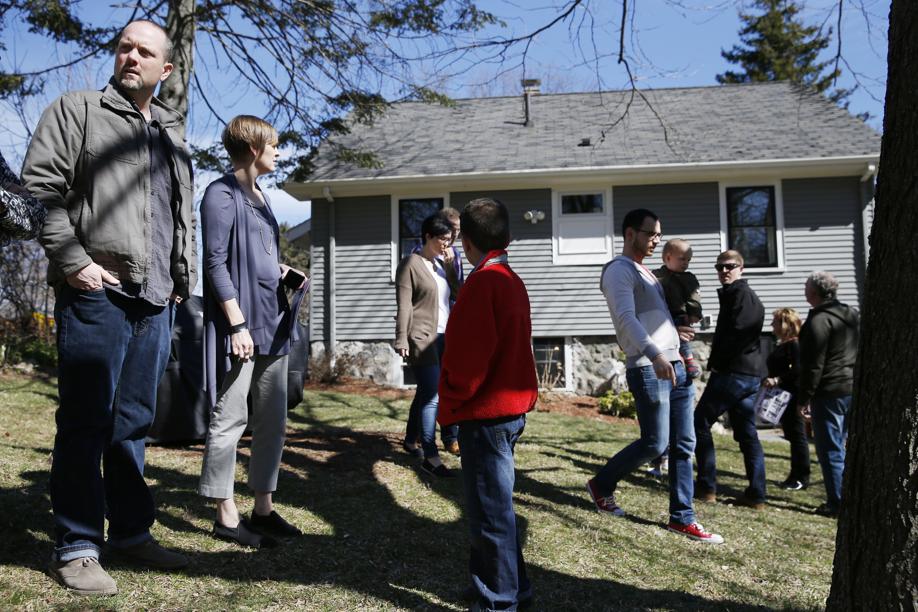 Confronted with the hottest spring market in years, a growing number of buyers are firing off "crazy offers" in a frantic bid to land a home, the head of a top brokers group warns.
As they battle it for a limited number of homes and condos for sale, some buyers are not only putting in sky-high bids, they are also losing perspective and their heads, notes Sam Schneiderman, principal broker of the Greater Boston Home Team and president of the Massachusetts Association of Buyer Agents.
Not only are some buyers bidding way over asking, they are also dropping mortgage and inspection contingencies designed to protect them from financial misfortune, he notes.
The number of homes for sale has been on the decline for years now in the Boston area and across Massachusetts, including a 20 percent decline from just last year.
"The real challenge in his market is that some of these buyers are either encouraged or decide to just throw all caution to the wind and they make crazy offers," Schneiderman said.
The problem with waiving the inspection contingency is that a buyer could wind up with a house that has serious structural or other issues. And by waiving the mortgage contingency, a buyer is effectively agreeing to go through with his purchase of a home or condo even if the mortgage she or he had been counting on falls through.
Schneiderman says he counsels a more patient and thoughtful approach that eventually matches up his buyers with the right homes for them.
"We are making lots of offers," he said, adding "it just takes more time to get someone the right situation."
However, the rash offers other buyers are making are starting to make that more difficult.
"We just can't coach our buyers into making crazy offers with no mortgage and no inspection contingencies," he said.
In fact, some buyers are even waiving mortgage contingencies when they don't have nearly the cash to follow through and buy the condo or home in question if their loan falls through, notes Neda Vander Stoep of Coldwell Banker Residential Brokerage's Back Bay office.
At the very least, they are putting their purchase and sales deposit at risk.
"Many buyers are unfortunately feeling pressed to make some very tough and risky decisions when submitting offers," Vander Stoep notes.
So just how competitive is the current market?
Local broker and market tracker David Bates notes a colleague went nearly $40,000 over asking on a $729,000 condo in Brookline, to no avail. She lost out to someone who bid $800,000 – a stunning $71,000 over asking.
Sixty-two Cambridge condos last year sold for at least $100,000 above their asking price, Bates noted recently on his real estate blog, The Bates Real Estate Report.
"Simply put: these incredible numbers are just the tip of a statistical iceberg that suggests the Hub has been in the midst of the most competitive condominium market in its 40-plus year condo history," Bates writes.