Spring House Hunt
Three modern mixed-use towers coming to Seaport
EchelonSeaport will have two towers of condo units priced from $700,000 to $5 million and a tower with rentals.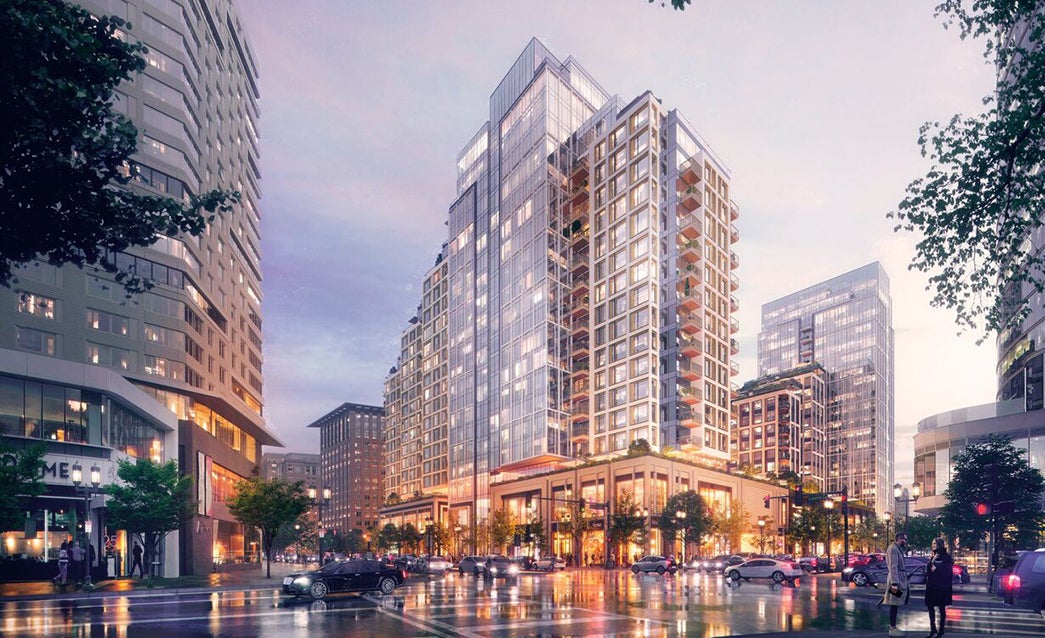 If you haven't been to Boston's Seaport District recently, you may no longer recognize it. Filled with upscale shops, luxury condos, and glass buildings, the Seaport has arrived — but the development is no where close to over yet.
Take EchelonSeaport, one of the district's under-construction developments. It's a 3.5-acre, 1.33-million-square-foot mixed-use complex with three towers. There is 50,000-square-feet worth of indoor and outdoor amenity space, some of which is open to the public.
"The idea for this project was to look at smaller-scaled Boston buildings that have a human touch," said James von Klemperer, an architect from Kohn Pedersen Fox Associates who worked on the project.
He said he wanted the building to have character with a nod to Boston's architectural styles, "rather than just a large glass box."
The complex's three towers will be tiered. They will look like books standing next to one another, Von Klemperer said. Their stepped setup, he said, will allow natural light to come in through the building in interesting ways. "We didn't want a megastructure."
133 Seaport is a tower that stretches from 14 to 21 stories and offers 255 condos with water and city views. Other amenities include a lobby with a vaulted ceiling and lounges, a wine room, a spa, and a pool.
135 Seaport spans from 10 to 21 stories and has 192 condos with balconies or terraces. Indoor fitness amenities include a pool, a basketball court, yoga room, and a fifth-floor terrace with an outdoor pool and cabanas.
All amenity spaces are for residents in any of the three buildings to use.
The third tower is a 270-unit residence with rentals.
You can make an appointment to go see the EchelonSeaport Sales & Experience Center to learn more about the buildings and to inquire about buying a unit. Prices will range from $700,000 to $5 million. Rental information was not available at press time.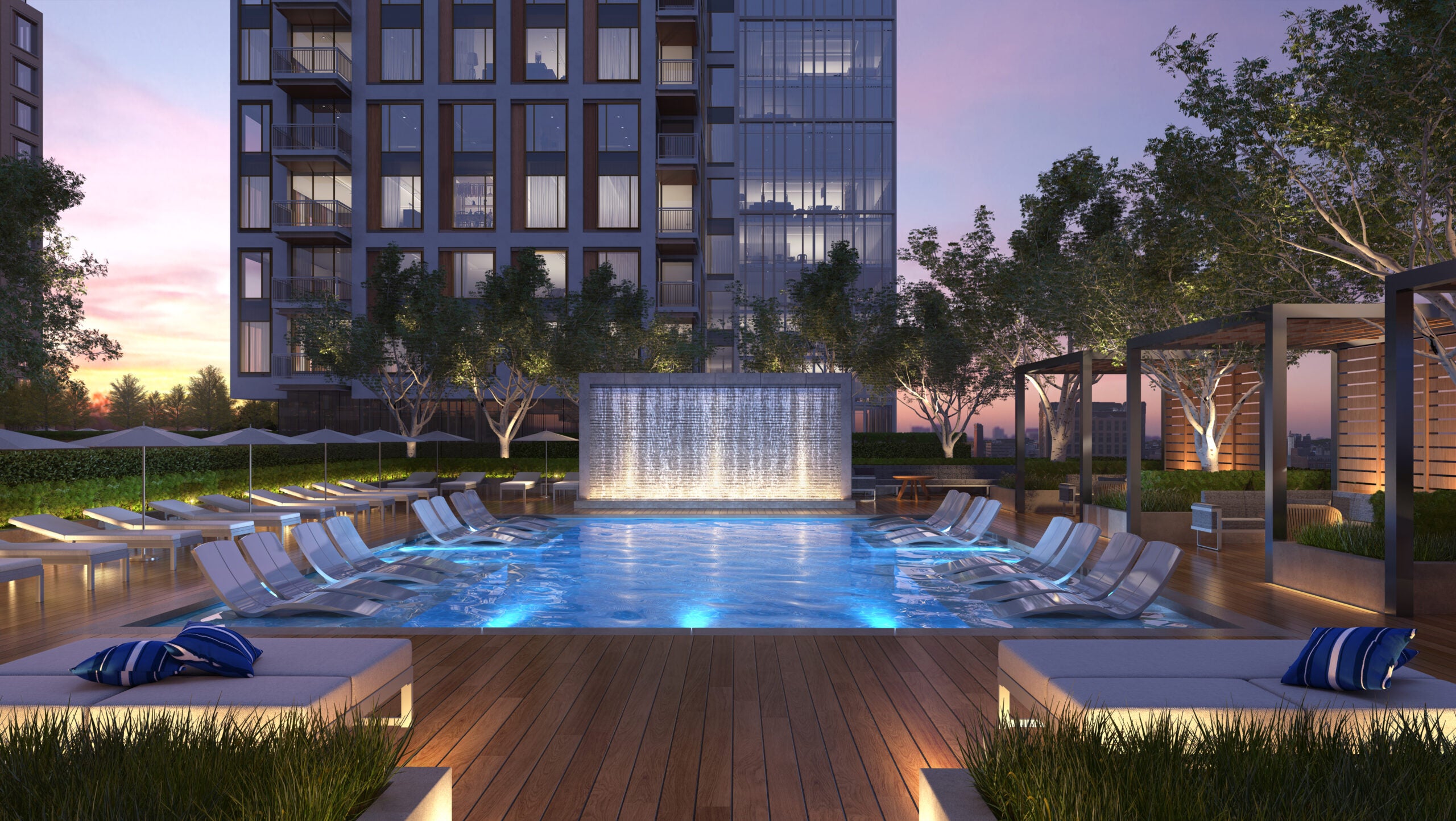 Construction began in 2017 and is expected to take three years.
There is a central courtyard in between the buildings that is open for residents and the general public. It offers seating and gathering areas, covered and open walkways, and landscaping. There is also 125,000 square feet of two-level luxury retail/restaurant space around the courtyard.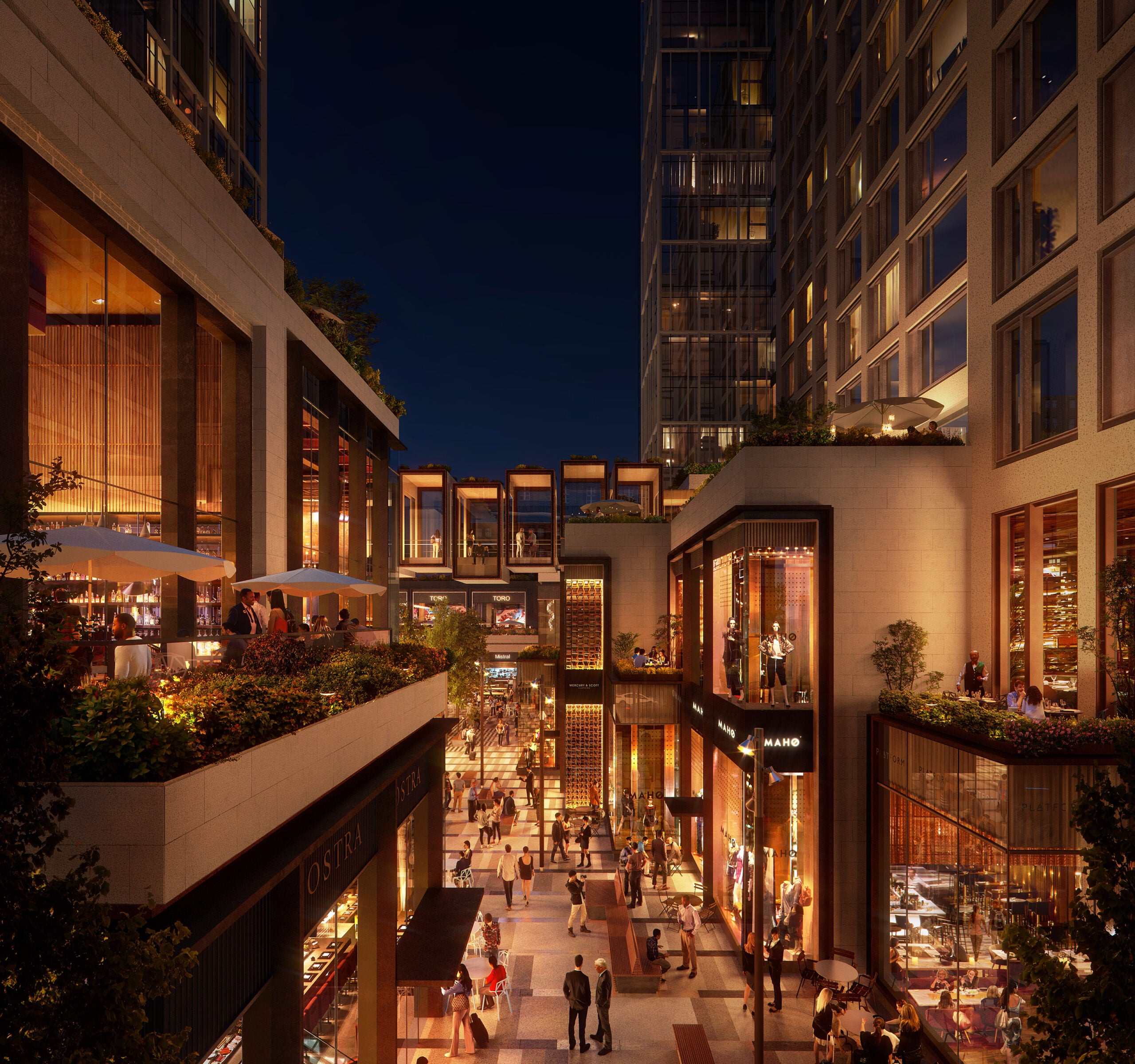 Jeffery Beers of Jeffery Beers International designed the lobbies and amenities. Beers said one of his main goals was "to create a community and to bring the indoors out and the outdoors in."
From the fireplace lounge to the pools to the library to the lobbies, it is "all rooted in a sensitivity to art and community," Beers said. There is also the Echelon Innovation Center, which will provide a variety of co-working spaces in the complex.
Von Klemperer said it was important to look to Boston's heritage while working on this project. Bostonians are forward-thinking, he said, noting the city's high-tech industry, but they also cherish the past in historic neighborhoods such as Back Bay and the South End.
"There is a balance between warmth and white and metal and more modern [elements]," he said regarding the towers' design. The buildings are constructed with precast concrete, which he said is malleable and can be any color. Each of the three buildings will have a slightly different coloring, but they tried to include hues that are close to the shades of brick and stone found in other places in historic Boston.
"We shouldn't say, 'we can't do that anymore,' " von Klemperer said about the city's architecture.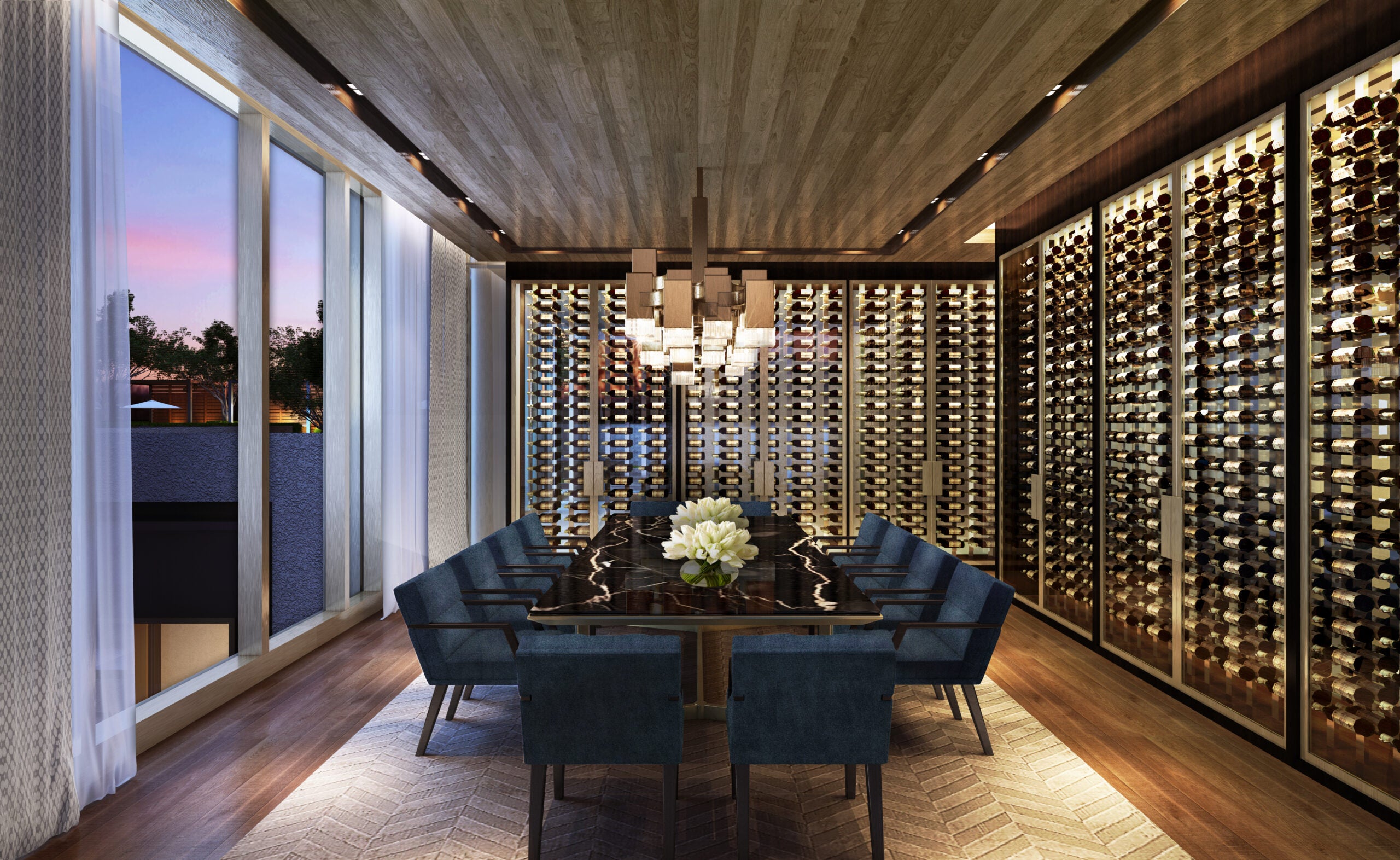 Given that the Seaport is still under construction, von Klemperer and others involved in the project said they couldn't be sure what would be directly surrounding the three buildings.
"Each project [in the Seaport] continues to own a large urban fabric," von Klemperer said. "If I do a good job, it can have a synergistic influence on the next building. We all influence each other."
"It's not just one row house at a time," he said.
Subscribe to our free real estate newsletter — our weekly digest on buying, selling, and design — at pages.email.bostonglobe.com/AddressSignUp.