Spring House Hunt
Home of the Week: In Roxbury, a 3-bedroom condo with energy-saving features
The unit comes with a 650-square-foot garage with a workshop bay. See inside and search the latest listings at realestate.boston.com.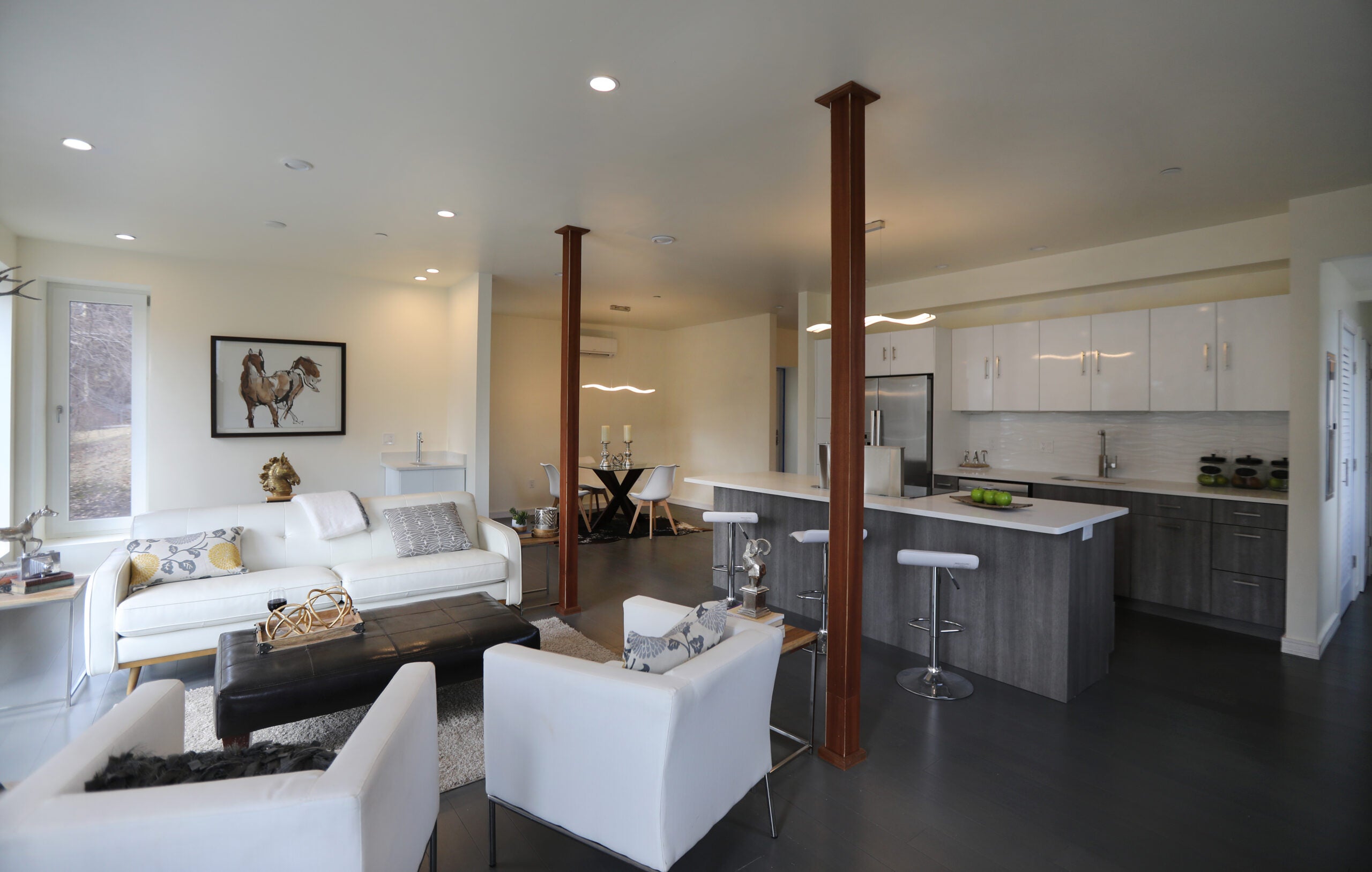 45 Hawthorne St., Unit 1, Roxbury
$899,000
Style: Town house-style condo
Year built: 2018
Square feet: 1,912
Bedrooms: 3
Baths: 2 full, 1 half
Fee: $350 a month
Taxes: $8,500 (estimated 2019; without residential exemption)
It's well short of a hill, but the lot upon which these three condos sits appears to rise above the neighboring ones in Roxbury's Highland Park.
Unit 1 is accessed by a door on the garage level on the building's right side. A stairwell leads to the second level and a hallway that spills into the main living area — an open floor plan where every effort has been made to minimize visual barriers. There are only two exposed vertical beams in the entire 1,912 square foot space, and they are narrow. The ceiling's height, meanwhile, is 9 feet.
The bright space offers what has become a standard for new-build homes: combined kitchen and living and dining areas. The 628-square foot space also serves as something of a marketing pamphlet for energy-efficiency attributes: German triple-pane windows with argon, are nestled in double-studded walls that are 16 inches deep and filled with cellulose insulation. In the ceiling are what appear to be recessed lights, but they are air circulators for an energy-recovery ventilation system. The flooring is sustainable bamboo in a neutral gray. (The home gets high marks on the Home Energy Rating System Index: 30 on a scale of 0 to 150-plus. The higher the number, the more energy a home consumes.)
The kitchen is centered on an island with seating for four, a white quartz top, and an electric induction cooktop that has a retractable stainless-steel exhaust vent. The upper cabinets are white melamine; the lower have a gray barnwood finish. All are soft-close. The backsplash is a white ceramic tile with a wave pattern.
To the right is a dining area under a wavy chandelier. Nestled in a corner between the kitchen and dining area is a slim wet bar with a white quartz sink top. The remainder of the space is given over to a living area with a broad door to a deck.
A hallway beyond the kitchen travels past a stacked-laundry closet before it ends in a half bath with ceramic tile flooring.
The stairwell to the third level is made of broad slabs of oak with an unusual accompaniment: kirt boards in shimmering stainless steel. Two bedrooms, the main full bath, and the master suite are on this floor.
The bedroom in the master suite has a set of long casement windows, a vaulted ceiling that reaches nearly 17 feet, and a walk-in closet.
The master bath offers two floating vanities with white cabinetry, porcelain sinks, and quartz tops. As one enters, the flooring is marble-looking porcelain, but in the shower, the tiles are the color of chocolate ice cream. There are three shower heads, including a rain shower one.
The two other bedrooms are about equal in size and boast the same high ceilings as the master. The full bath has a tub/shower combo.
The unit comes with a 650-square-foot garage with a workshop bay.
Sabbor Sheikh of Berkshire Hathaway HomeServices/Commonwealth Real Estate is the listing agent. Open houses are scheduled from 12:30 to 2 p.m. on Saturday, March 30, and from 11 a.m. to 12:30 p.m. on Sunday, March 31.
See more photos of the home below:
45 hawthorne street, unit 1, roxbury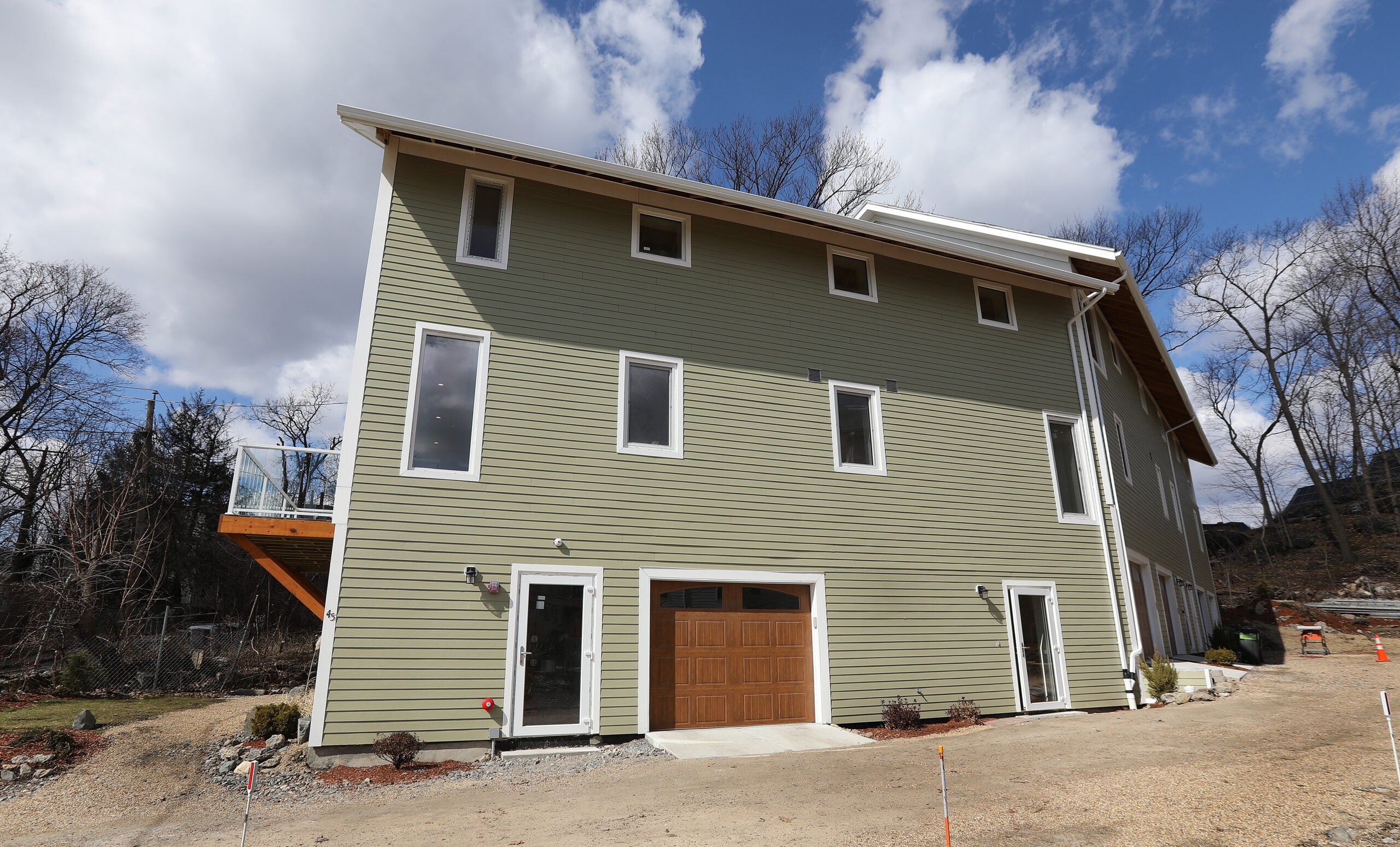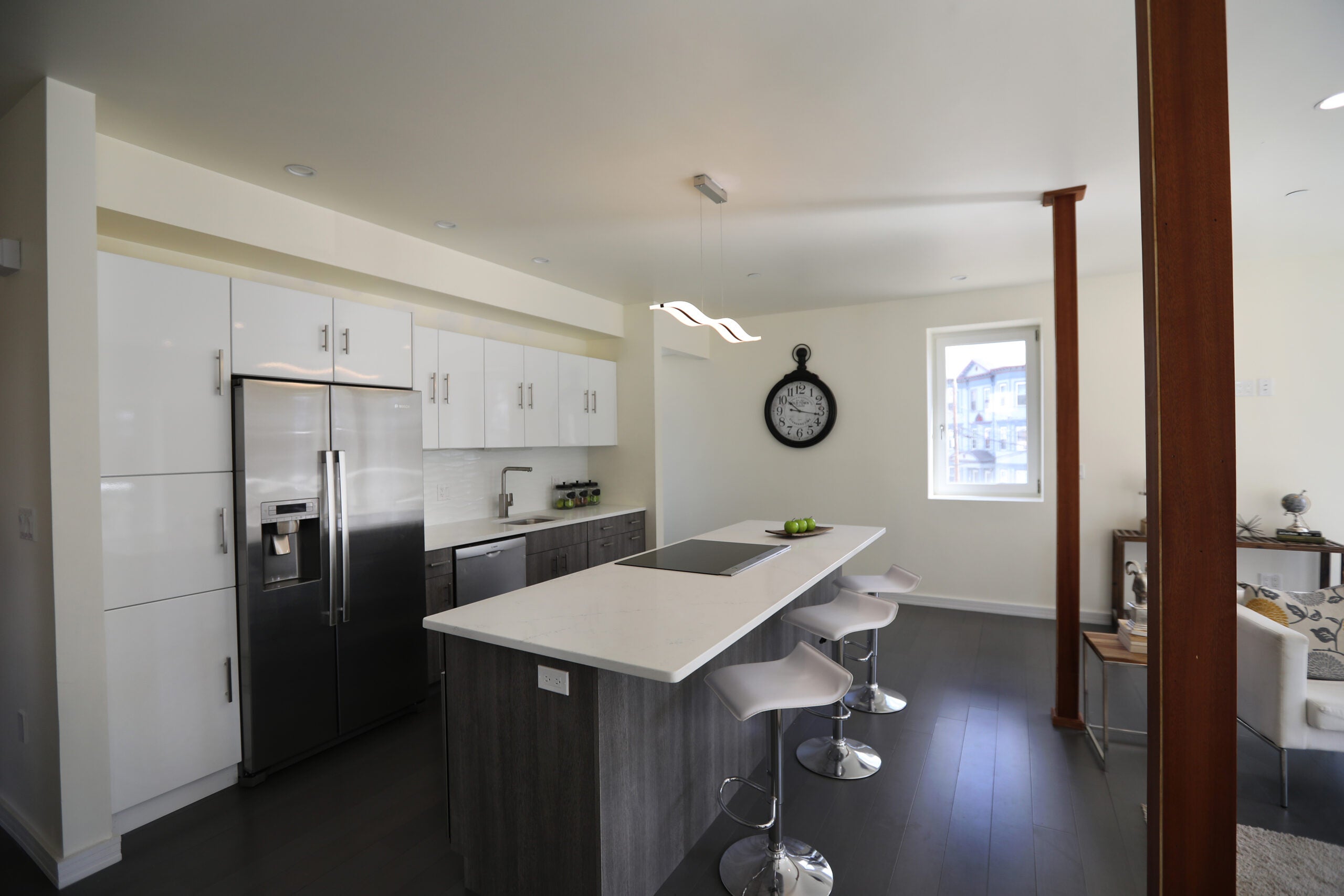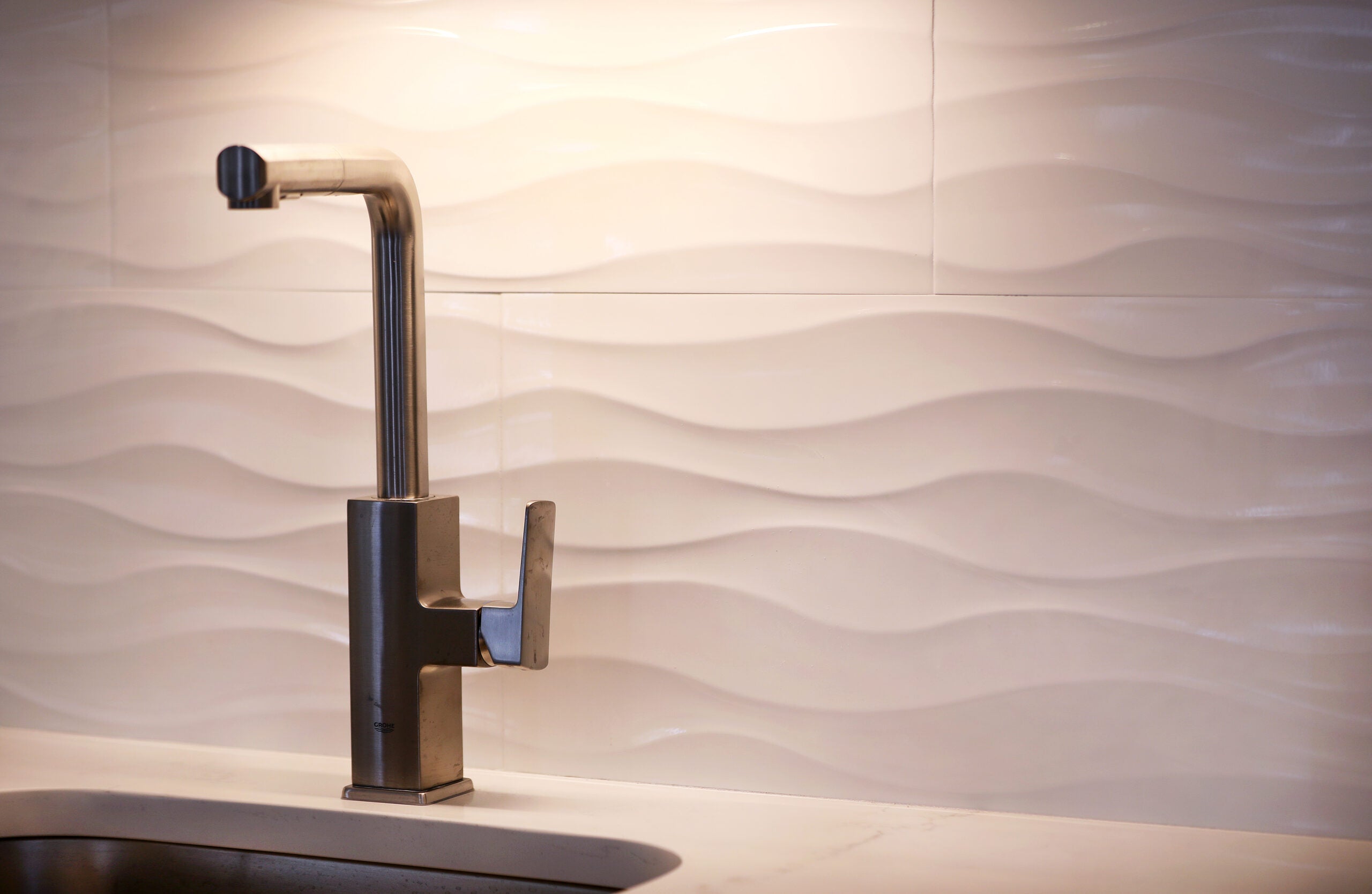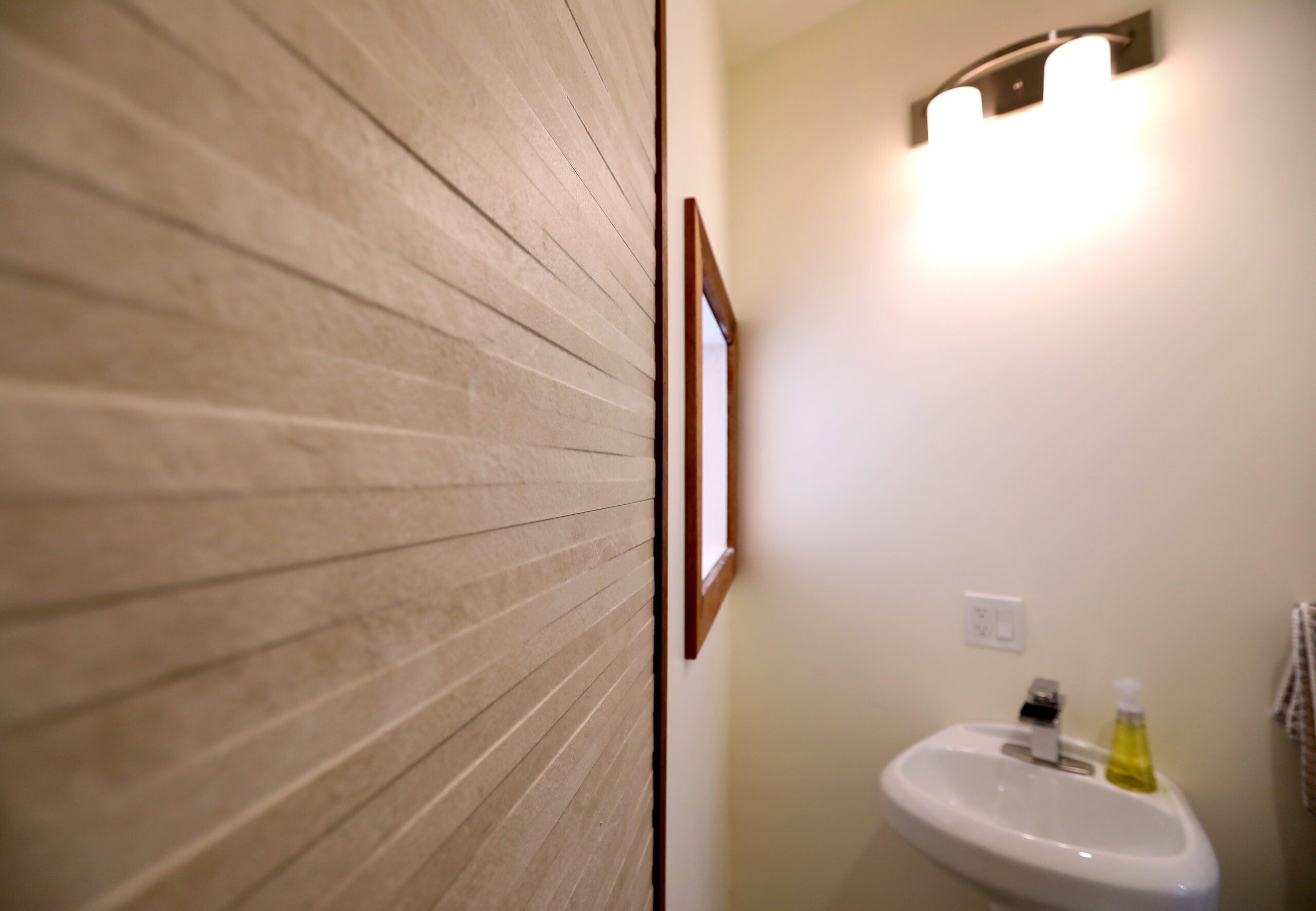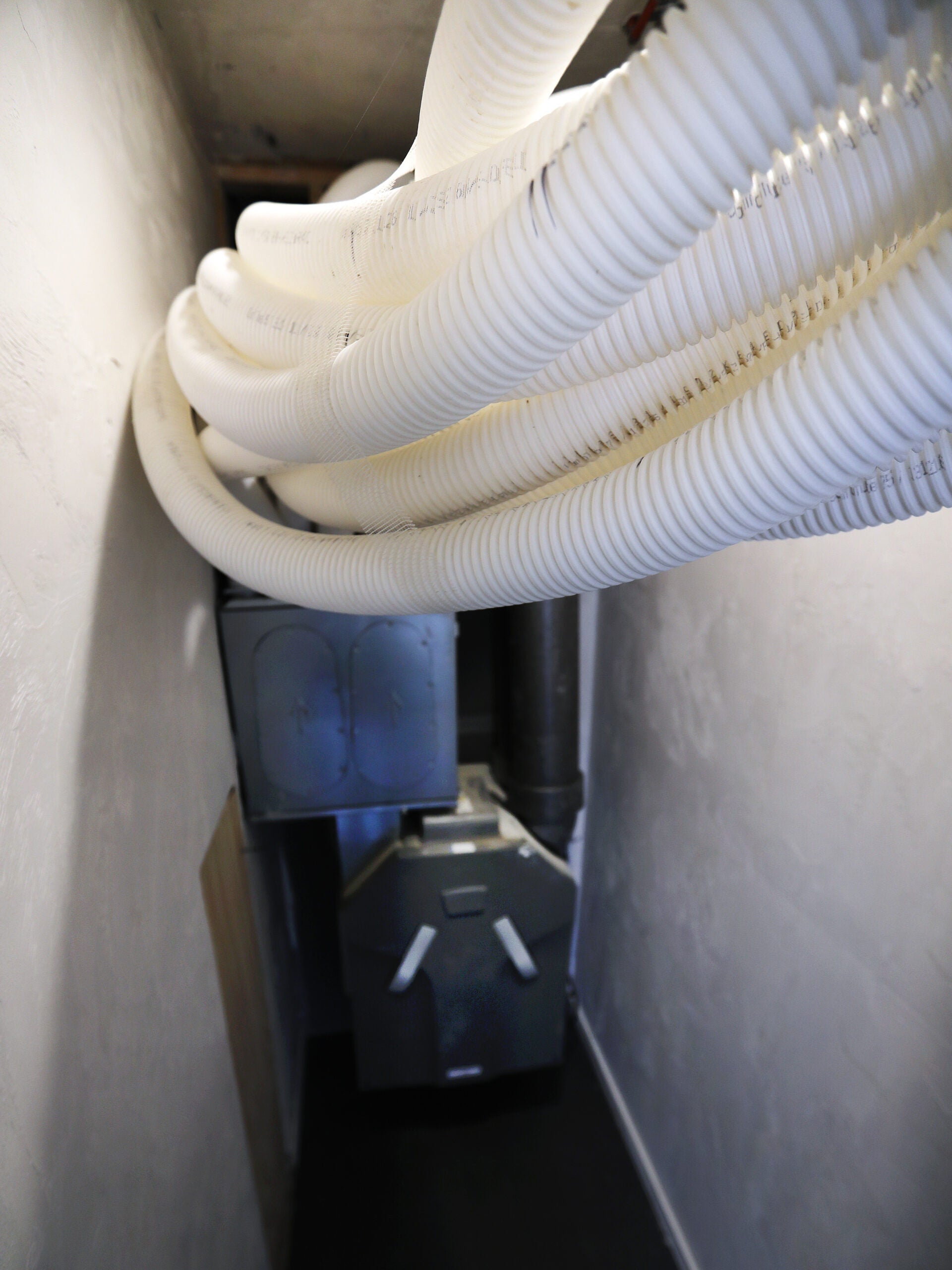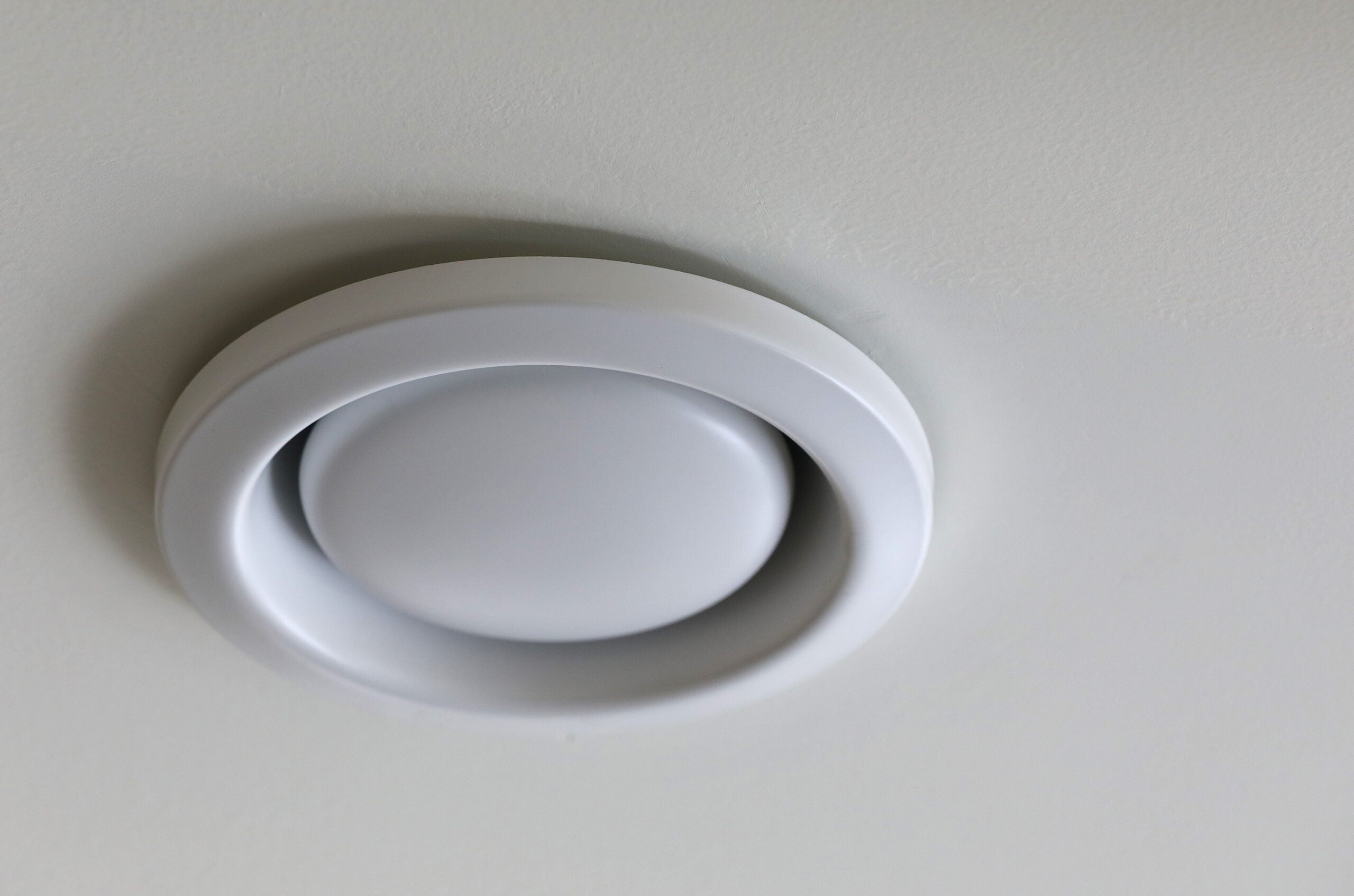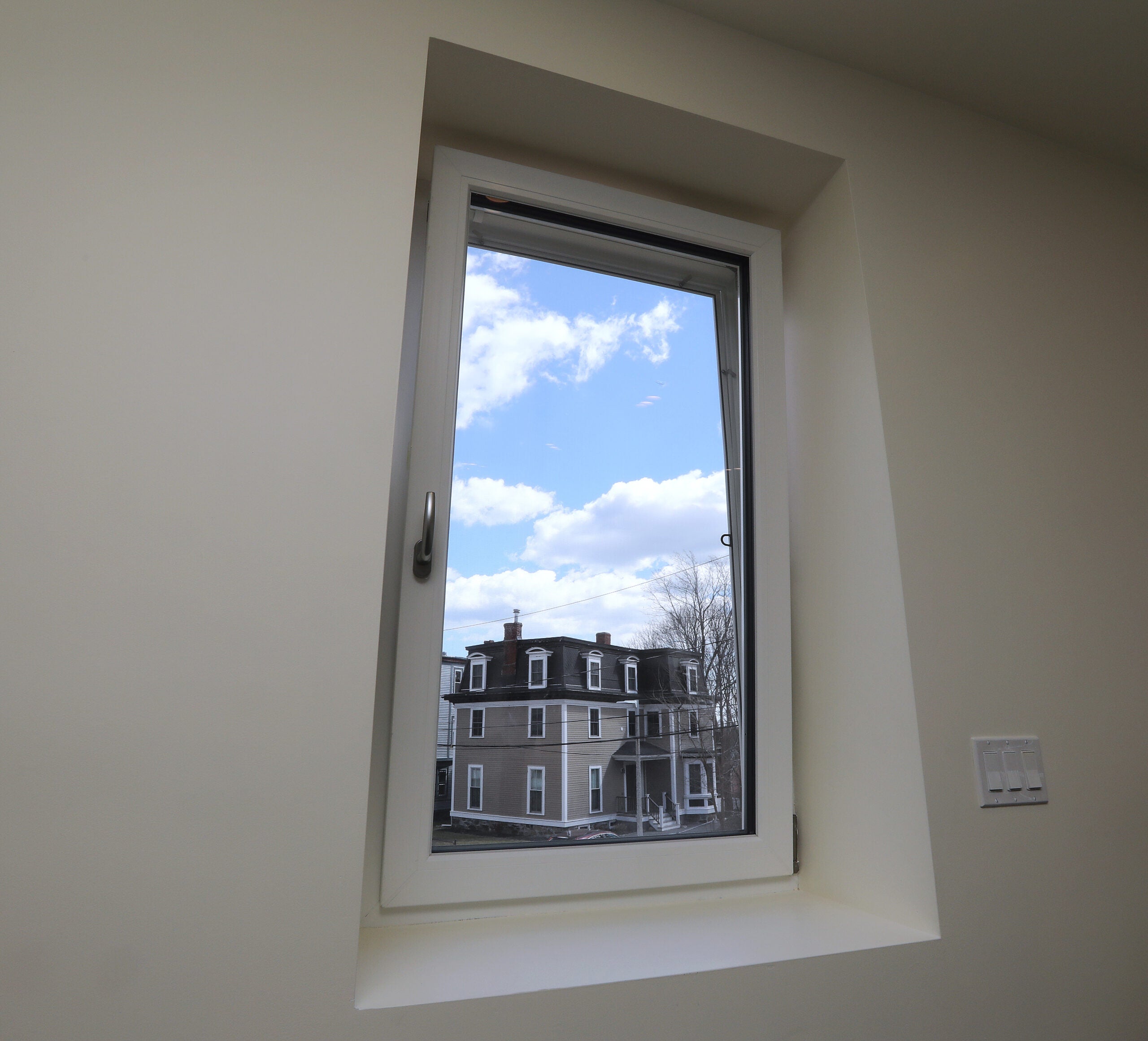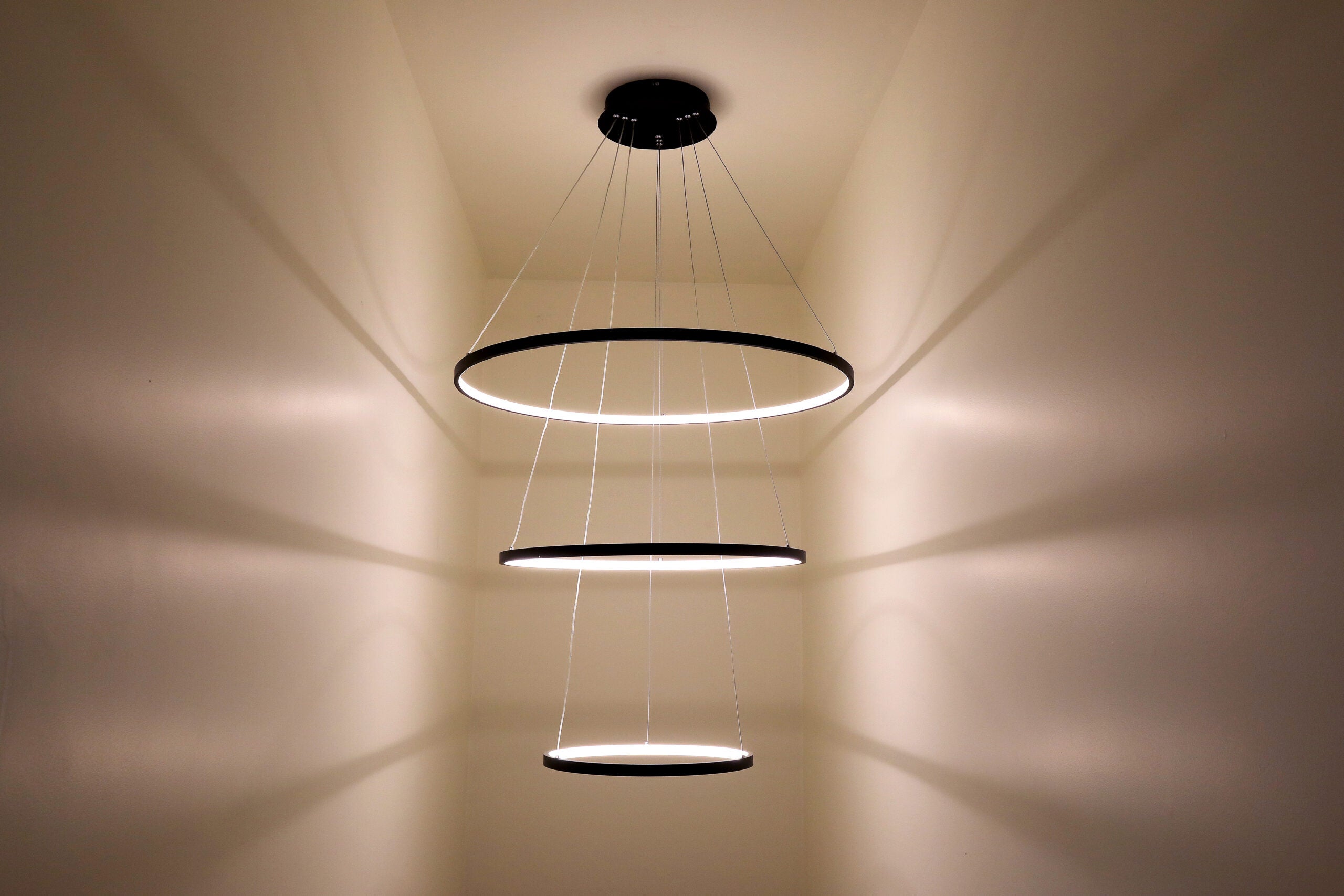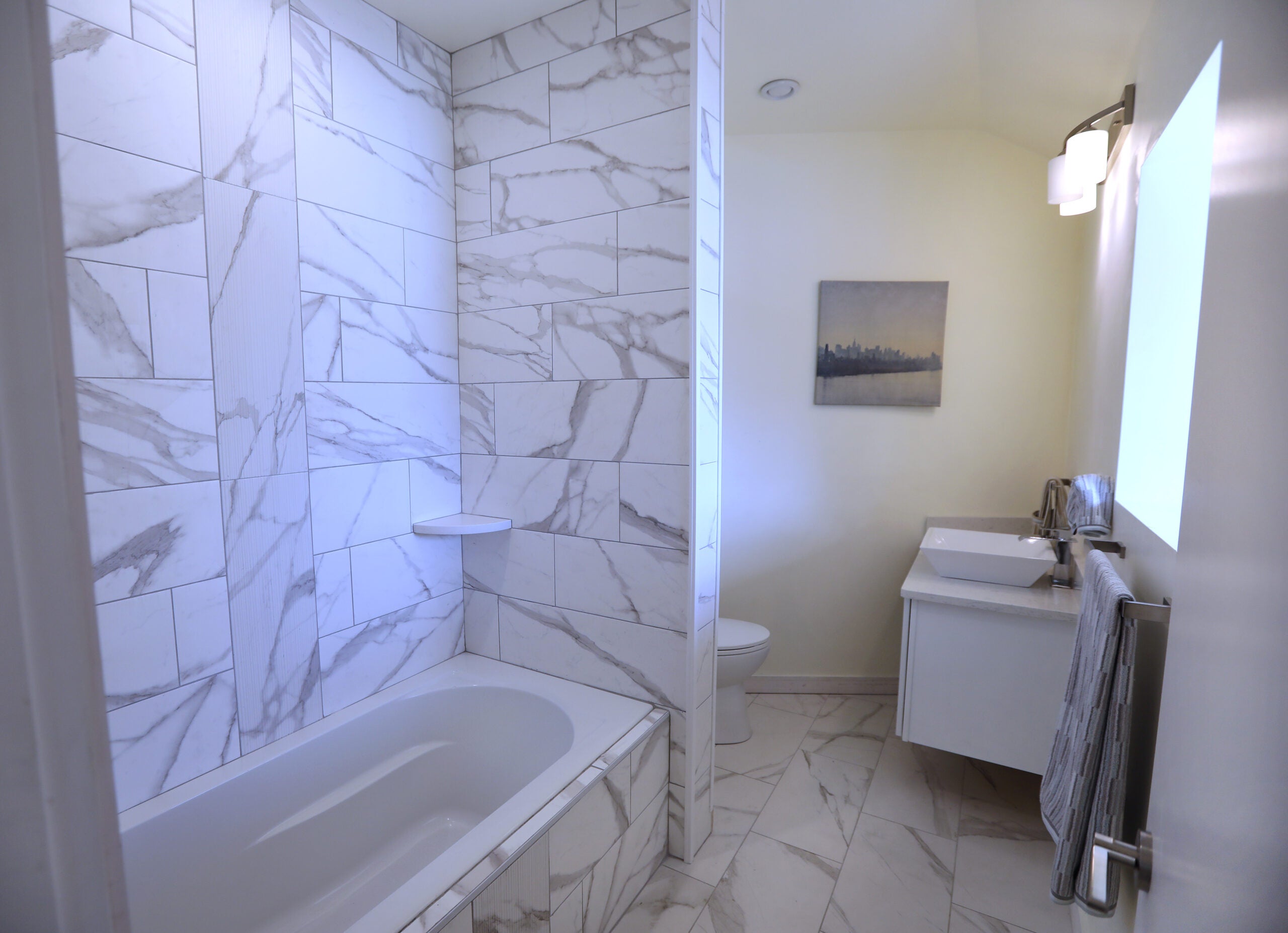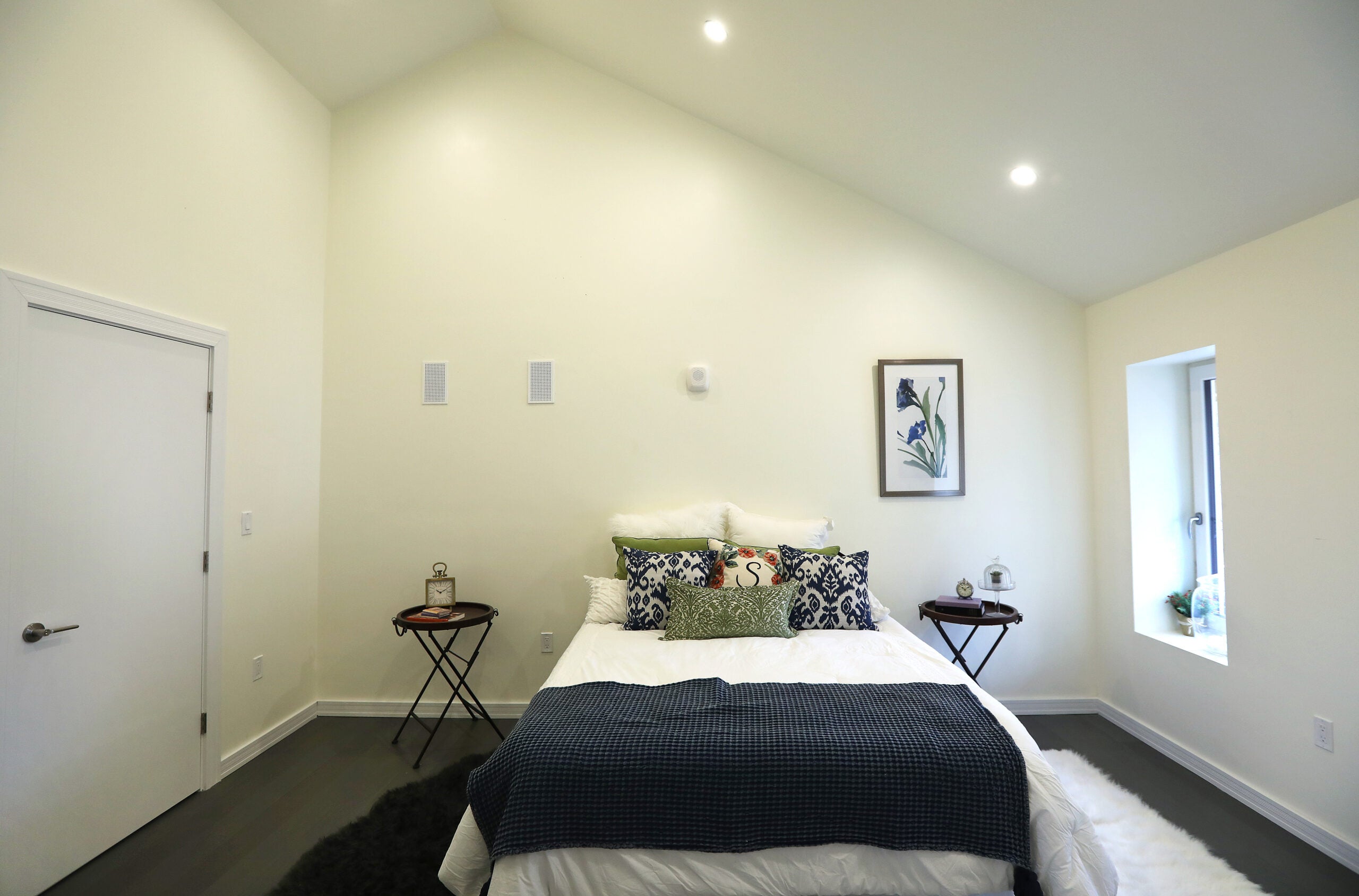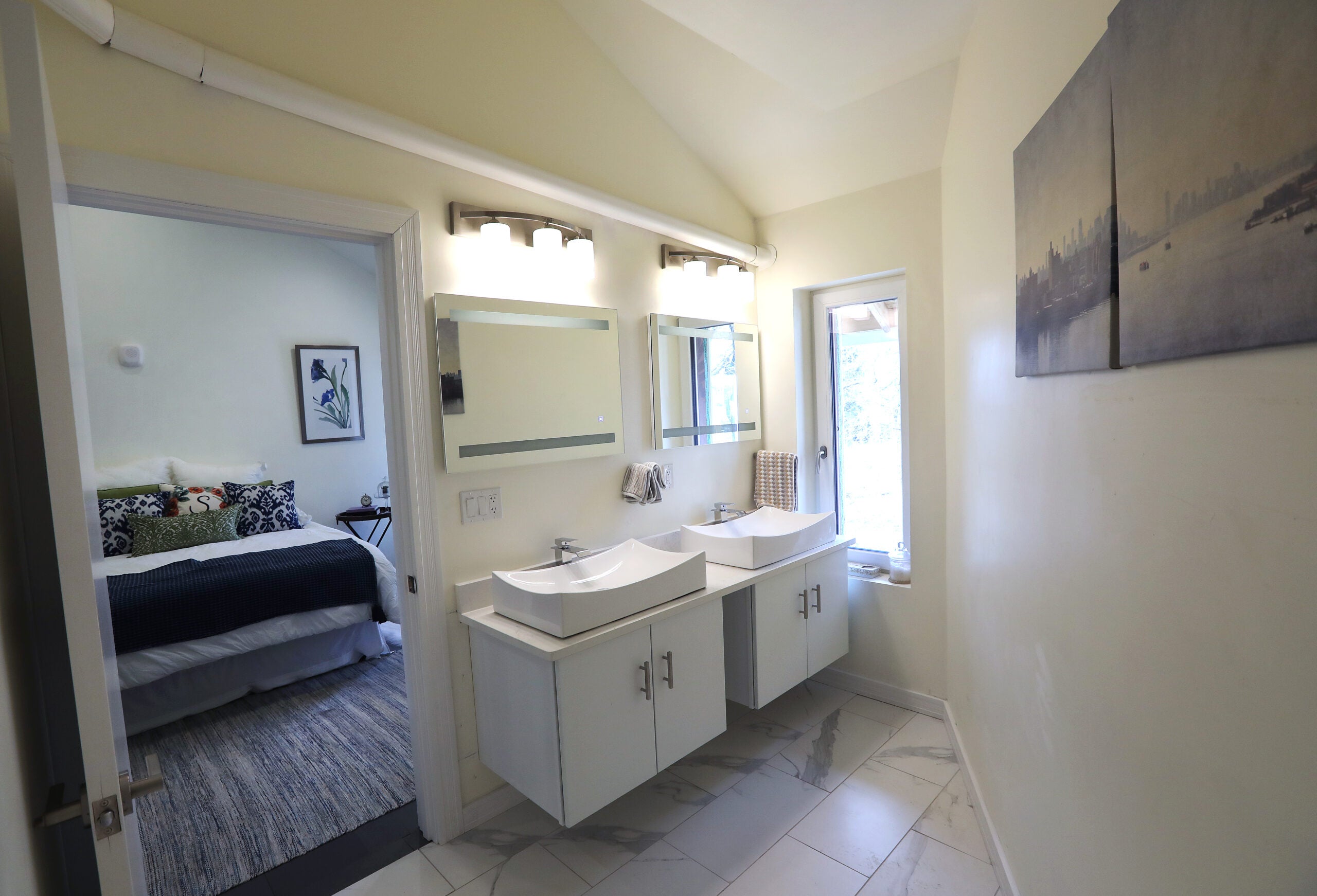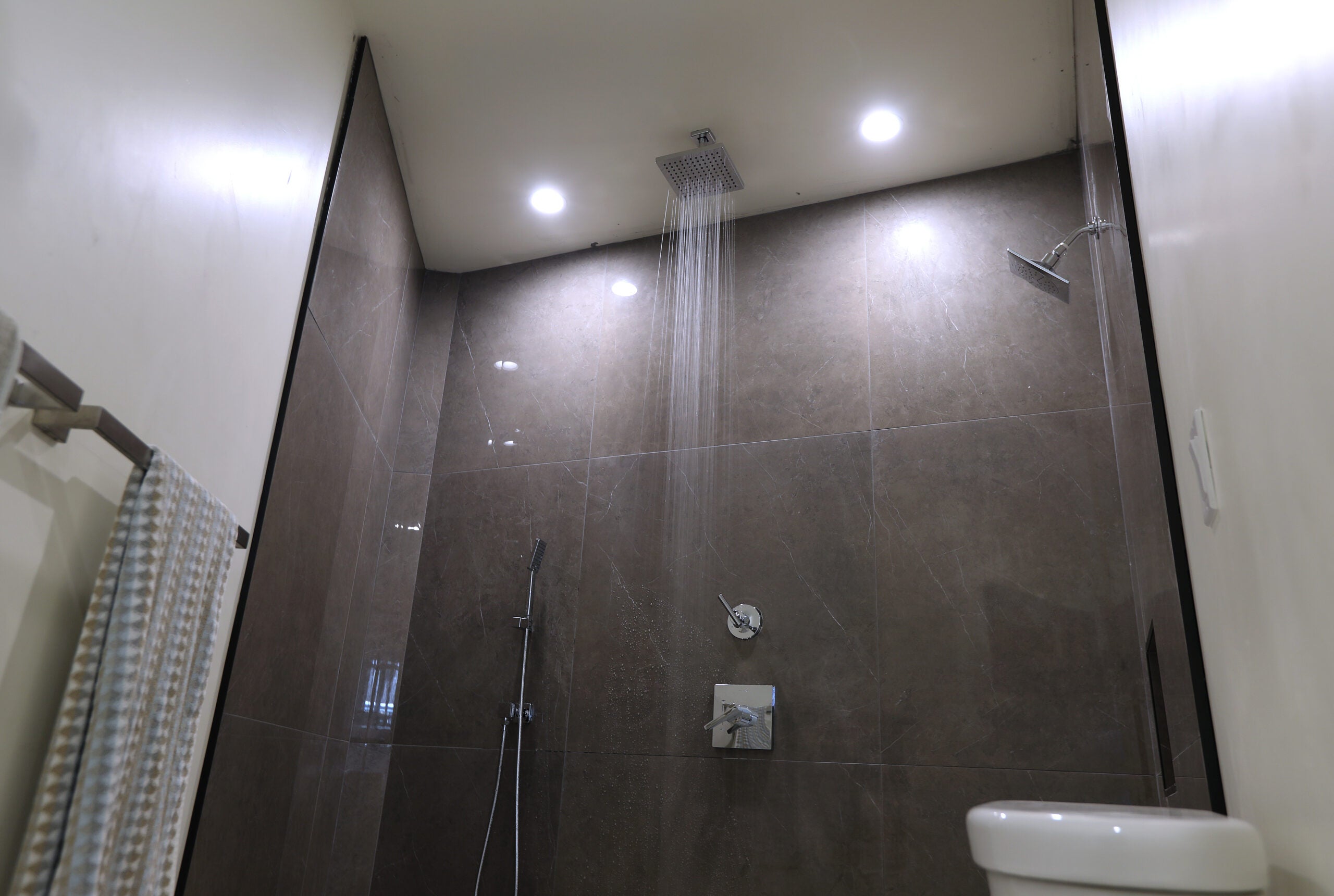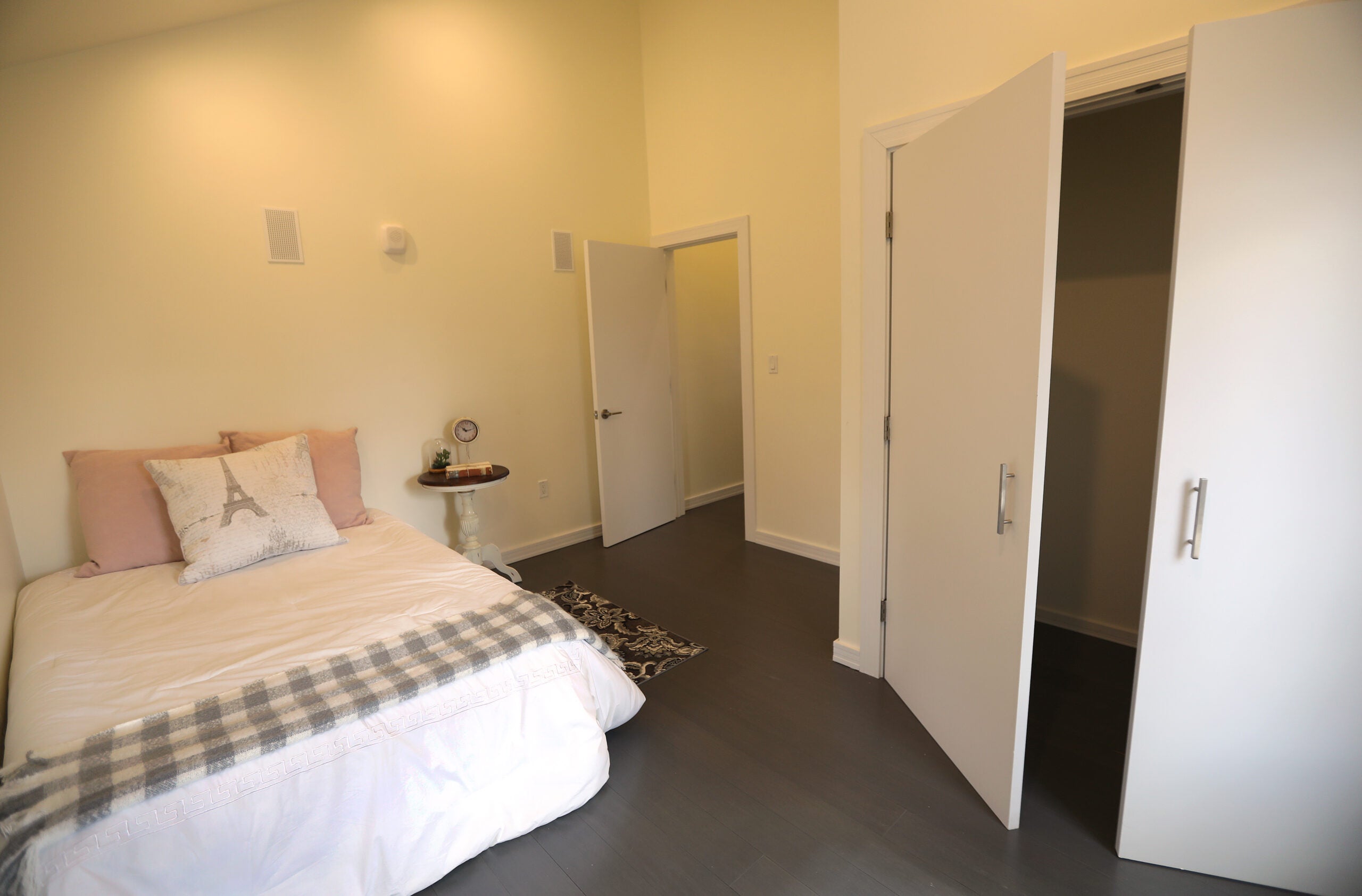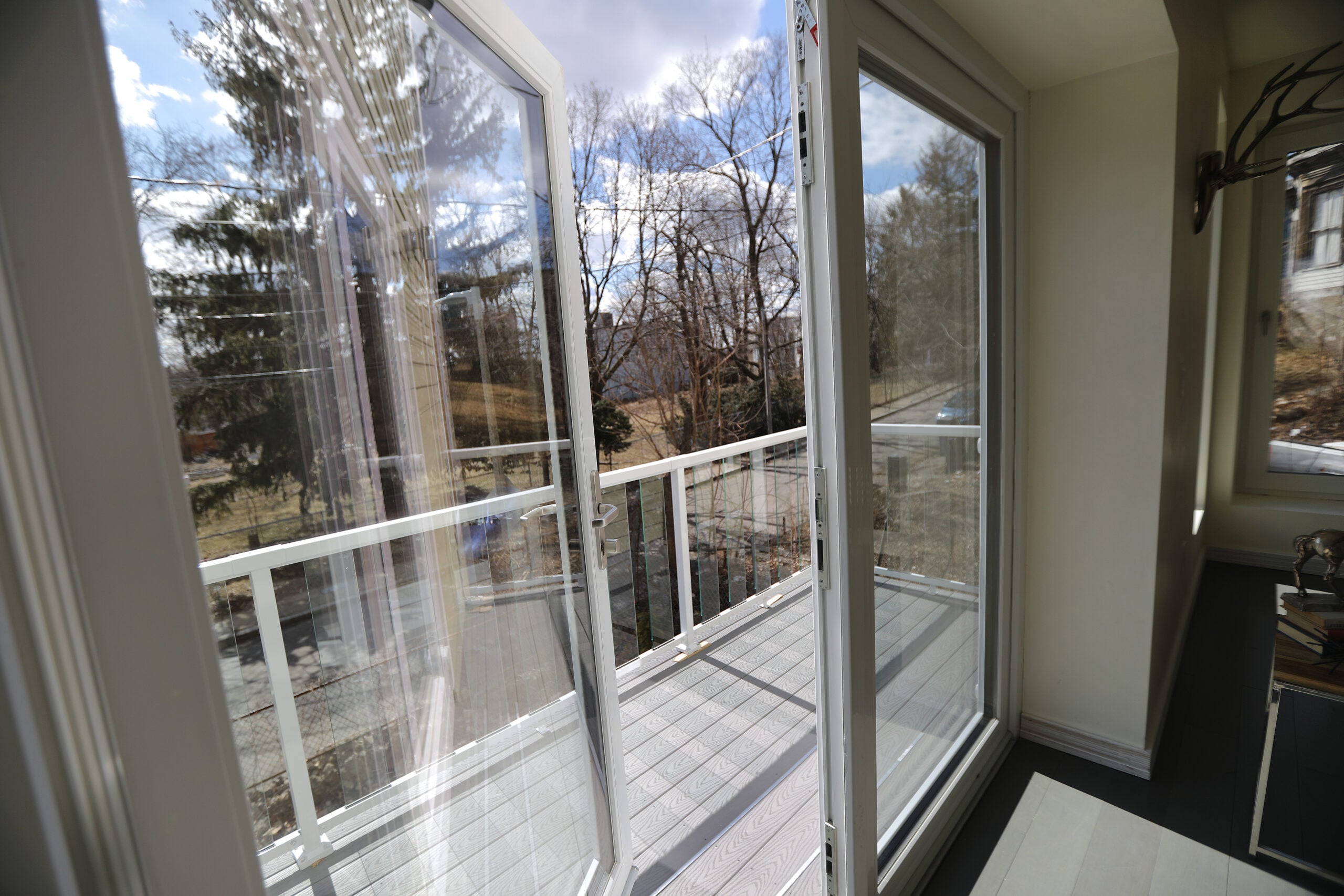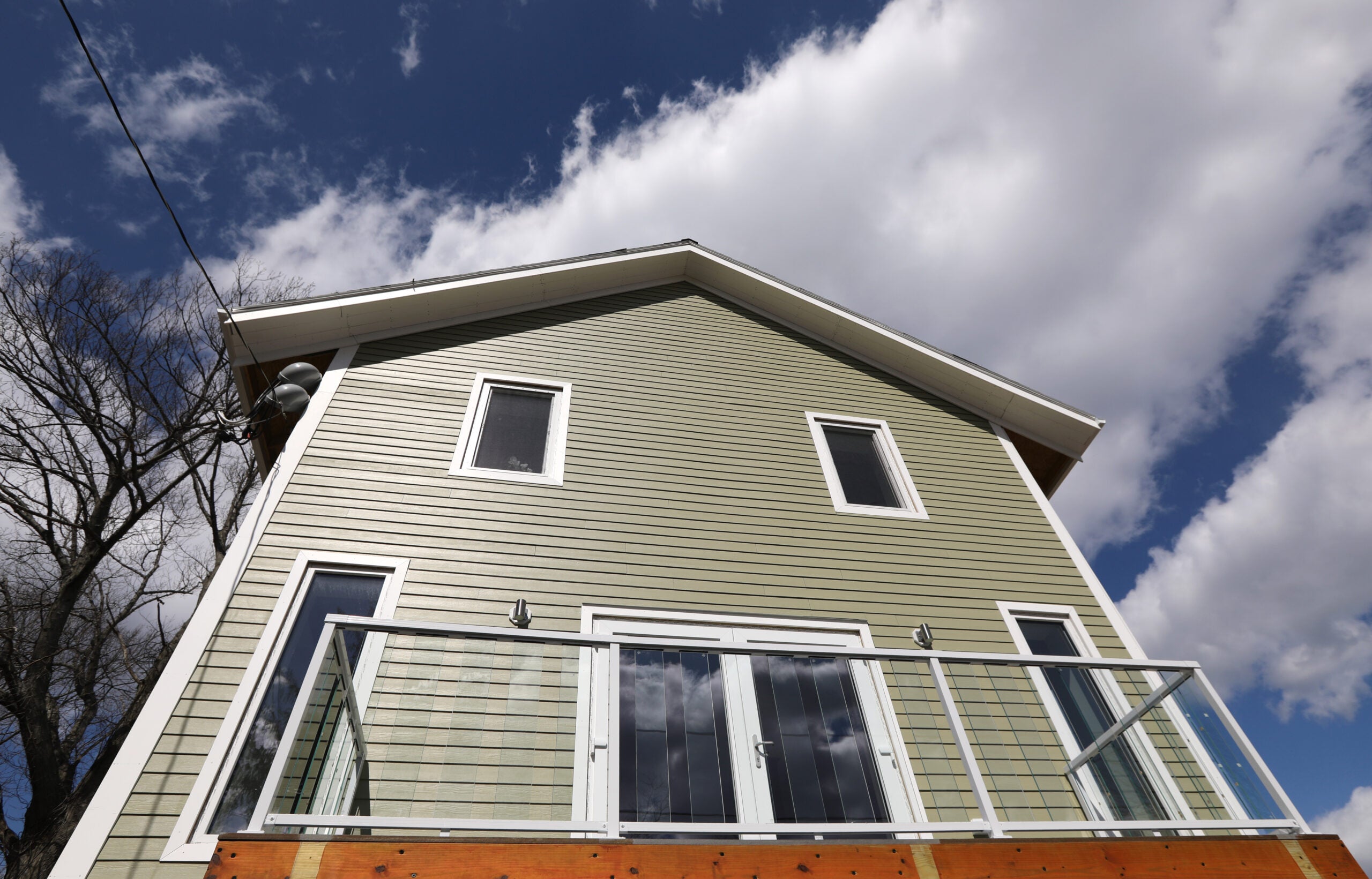 Follow John R. Ellement on Twitter @JREbosglobe. Send listings to [email protected] Please note: We do not feature unfurnished homes and will not respond to submissions we won't pursue. Subscribe to our newsletter at pages.email.bostonglobe.com/AddressSignUp.