Spring House Hunt
Bidding wars: Should home buyers add an 'escalation clause?'
What is it? The pros and cons of this weapon in the home buyer arsenal. Get more expert advice at realestate.boston.com.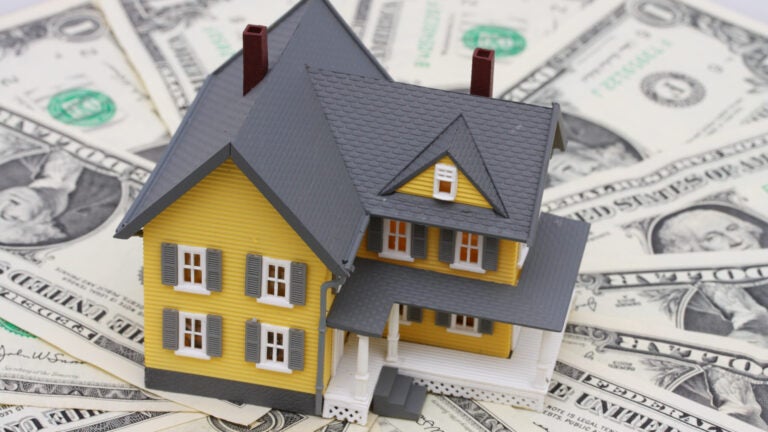 If you want to start an argument in a group of real estate agents, bring up escalation clauses.
The typical offer is straight-forward. A buyer offers to pay a certain price for a home by a certain date, sometimes subject to mortgage, inspection, and other contingencies. But in a competitive situation where there are multiple bidders, some buyers employ "escalation clauses'' as a way to outbid the highest offer — but not by too much.
(Get advice on how to find homes before they hit the market.)
In an escalation clause, buyers offer a certain price, say $5,000, more than the highest bid, usually with a cap.
Many people have never heard of an escalation clause. That's because in a balanced real estate market, they're unnecessary. But in Greater Boston's inventory-starved seller's market, buyers and their agents need to get creative to be competitive. Enter the escalation clause. There are agents who love them and agents who hate them, but until a more balanced market returns to Boston, we're going to continue to see them.
Irene Bremis of iBremis Realty said she mostly represents sellers, but her opinion on escalation clauses is clear: "I am strongly against them. I don't like to reward bad behavior or punish good behavior.''
Bremis said she prefers a straight offer because they're simpler and fair to all parties. She said all buyers should make their best offer. Using the analogy of a footrace, Bremis said she prefers to see all of the buyers run their best race, and may the fastest runner win. Escalation clauses are akin to saying you'll run fast enough only to beat the second-fastest competitor by one second, she said.
"When I see an escalation clause, it's typically in a multiple-bid situation,'' Bremis said. "You have to be careful to make every effort to be fair to all parties. If one offer has an escalation clause and the others don't, it can be tricky. And when there are multiple escalation offers, it can get really tricky.''
Bremis said she presents all of the offers to her sellers, as the law requires, but recommends that they ask the buyers with escalation clauses to come back with their best, straight offer. She said many sellers prefer a straight offer anyway.
She would use one, however, albeit reluctantly, if a buyer she was representing wanted to add one.
Attorney Kosta Ligris, founder and managing partner of the law firm Ligris, sees some legal issues with these offers. An offer to purchase is a legally binding document, Ligris said, and agents who stray too far from the lawyer-drafted standard forms provided by the Massachusetts Association of Realtors and other sales agent groups run the risk of being accused of practicing law without a license. They may put their clients at risk.
"It's tricky. It depends on how complex it gets,'' Ligris said. "If the offer just says, 'We're going to pay $5,000 over your next highest offer up to X amount', that's probably OK.''
Ligris also said there are confidentiality issues with ascertaining what the next highest offer actually is and how legitimate it is.
"We've had situations where the sellers show the offer information to the buyer's agent or the buyer's attorney, but not the buyer,'' Ligris said. "Sometimes we get pushback on that. As an attorney or a buyer's agent, you owe your client a duty: What was that next highest offer, exactly? And was it a bona fide third party?''
Other agents, like Janice Sullivan of LAER Realty Partners in North Reading, consider escalation clauses just another item in an agent's toolkit to bring ready, willing, and able buyers and sellers together. In a hyper-competitive market, she said, an escalation clause can help a buyer stand out from the field and get the sellers more money than they might otherwise for their home.
"Oftentimes I receive multiple offers on houses, and more than one of them has an escalation clause,'' Sullivan said. "In that case, the escalation clause allows me to go back and negotiate the very best price and the very best terms possible, which is good for my seller client.''
But escalation clauses can also help her buyers, she said.
"On the flip side, a buyer might be willing to pay up to $525,000 for a house,'' she said. "They can make an offer for $500,000 with an $2,000 escalation over the highest offer up to $525,000, but they do not need to spend that much unless someone has outbid them. If another buyer offers $510,000, they can get the house for $512,000.''
Opponents of escalation clauses point out that in the above case, a buyer has already indicated their willingness to pay $525,000 for the property, so why wouldn't a seller in that case hold out for more?
But an escalation clause with no cap leaves a buyer vulnerable to having to pay more than they are comfortable paying.
Escalation clauses are here for the foreseeable future. Today's home buyers should talk to their agent and their attorney about whether or not they should consider incorporating them into their home-buying strategy.
Subscribe to the Globe's free real estate newsletter — our weekly digest on buying, selling, and design — at pages.email.bostonglobe.com/AddressSignUp. Follow us on Facebook and Twitter @globehomes.