Spring House Hunt
The things home sellers do that can turn off buyers or kill a sale
A hot housing market forgives a lot of mistakes, but that doesn't stop sellers from undermining their own home sale from time to time.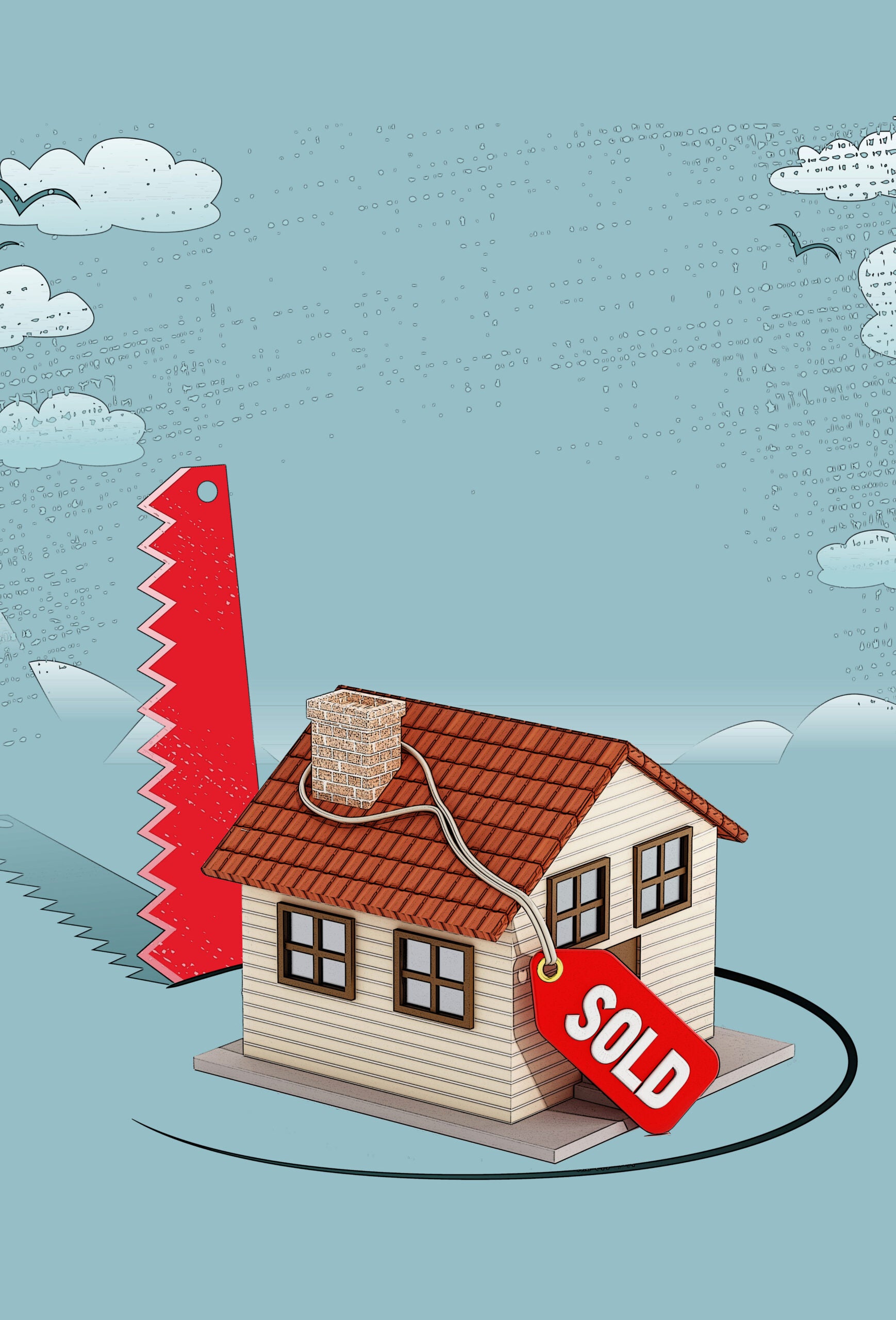 A hot housing market forgives a lot of mistakes, but that doesn't stop sellers from undermining their own home sale from time to time. Lack of planning, sentimentality, and plain old pettiness can cost sellers thousands of dollars and delay or even derail a deal.
One mistake sellers make right off the bat is going into the process without a plan, said Lanie Hoffman, a real estate agent with Coldwell Banker Residential Brokerage in Dedham. Not everyone has this luxury, but if your move isn't forced or urgent, take time to plan it out. "Make sure you plan at least six months in advance,'' she said, as there are any number of loose ends you may need to address in that time, including repairs and touch-ups to make the home look its best.
"Sellers have been living in their home, so they don't have a first impression anymore,'' Hoffman said. While you may have grown accustomed to jiggling the front door handle because it sticks, "When [prospective buyers] first come in the house, you need to have the doorknob working properly,'' she said. "The first impression is the biggest.''
Odors make an impression, too, whether it's a lightly scented candle and fresh-baked cookies … or an open litter box and the locker-room funk of goalie pads. "I took a buyer into a house in Melrose two years ago, and the entire garage stunk of hockey equipment'' from three boys, said Marie Presti, owner and broker at the Presti Group in Newton. "The garage was very important to [the buyer], and he said: 'I could never buy that house. It just turned me right off, the odor.' ''
There are other things buyers don't really want to encounter when they tour your house — and that includes you. "A buyer has to connect to it emotionally and imagine, This could be my home. But if there's someone else's pictures all over the place, it's hard to connect as a buyer,'' Presti said. Some sellers even insist on staying for showings and open houses, which is a bad idea, she added. Even if you're very nice, many buyers can't envision a home as their own if the current inhabitant is hanging around. "They need to feel that emotional connection themselves.''
Your stuff can also impede a buyer's imagination and make your home look smaller than it is. "Decluttering is so important,'' Presti said. "A lot of people want to sell their house while they're still living there, and that's not a bad thing. However, it doesn't mean you have to have every piece of furniture and paperwork out, everything you've lived with for 20 years still there.'' If you have items you intend to donate or miscellany stored in the basement, don't wait until moving day, Presti said — start getting it all out of the house now.
That generally goes for tenants, too: Unless your place is strictly an investment property, give them time to make a graceful exit. "Don't be trying to sell your house when you just renewed a lease with the tenants,'' Presti said, "because a lease lives on with the property … just because there are new owners doesn't mean they can kick [the tenants] out legally.'' Presti had a client who was renting out his home and decided to sell just two months after renewing his tenants' lease for another year. That complicated showings, for starters, because the tenants were taken aback and not inclined to cooperate. They wouldn't allow any open houses or showings if they weren't there in person. "If you can't get buyers in to see it, that's no good,'' Presti said. "They wouldn't even let us take pictures. I had to go to the old listing agent and use the old pictures.''
The lease also meant any buyer would either have to use a financial incentive to entice the tenants to leave or wait almost a year before they could move in themselves.
All of these follies have one thing in common: Every turn-off further limits the pool of potential buyers. "That could be the difference between getting one offer and getting eight offers,'' Presti said. "If you have one offer in, you might get close to your asking price, but when you have eight offers, you're probably going over … and how much over depends on how emotionally connected they are.'' Presti said she's seen offers come in up to $150,000 over the asking price because people get so attached to a home. "That's a lot of money to leave on the table.''
While you want your home to look its best, that doesn't mean hiding its known faults. Not being honest on a seller's statement is a mistake, said Hoffman, as is not providing one at all. "That's a good thing to have, because then there are no surprises,'' she said. If a home inspection turns up issues that are plainly listed on the seller's statement, the buyer can't really use those items to renegotiate, since they were known in advance.
It's best to be honest in your listing, too, said Marc Canner, a real estate attorney in Needham. "Get the square footage right and legally disclose the proper number of bedrooms. That can come back to bite you if there's an incorrect number,'' Canner said. If a buyer pulls the property card and it shows fewer bedrooms than your listing does, that's fodder to negotiate down the price, he said.
You don't want your buyer to find any surprises lurking in the public record, either, so pay a visit to town hall before listing. "Check the 'jacket' with the town and make sure there are no open permits,'' Canner said. That can happen when a contractor pulls a permit with the town but neglects to follow through once the work is done. You may find yourself scrambling to close it out in the days before your sale. "We see that bog down a lot of deals.''
And about that remodeling project: Just because it happened under your ownership doesn't make it new. "If a kitchen is more than 20 years old, it's considered outdated,'' Presti said. "I've had sellers say to me, 'I just got a new kitchen,' and I ask them when was that, and they say, 'Well, now that I think about it, it was about 25 years ago.' It's all relative.''
We all tend to overvalue our own homes, and that problem gets worse if you see a neighbor's house fly off the market. But sellers should heed their agent's advice when it comes to pricing, experts say. After a frenzied spring last year, the real estate market slowed down considerably after June. "The problem is many sellers didn't believe it had slowed up,'' Presti said, and they resisted their agent's advice to lower the price or invest in repairs. "They're not really listening to the realtor; they're thinking it's the realtor who's the problem. And every once in a while that might be the case, but nine out of 10 times it's the market that has changed.''
It's not just the home itself sellers overvalue. Realtor Adam Rosenbaum of Century 21 Adams KC in Arlington recalled a seller who nearly killed a sale over a replacement insert for a living room window. "Between the time when the buyers first saw the house and before the closing, the sellers removed the insert,'' Rosenbaum said. Naturally, the buyers wanted it put back, but when the sellers refused, it became a contentious issue that threatened to unravel the whole deal. The seller insisted the custom-made insert was worth $3,000. "We all laughed, but the seller was serious,'' Rosenbaum recalled. "My point was, 'What the hell are you going to do with a [custom-sized] insert … at your next house?'' Eventually, a $100 concession smoothed it over.
That type of petty possessiveness isn't uncommon, said Judy Alexander, a broker with Barrett Sotheby's International Realty in Lexington. "I don't know why, but if there are drapes in the house, the seller wants to take the rods and drapes,'' said Alexander, who has seen homes stripped of anything useful. "Sometimes you walk into a house for the final walk-through with a buyer and you realize that all the light bulbs are gone, there's no toilet paper. If they could take the staircase to the second floor they would have,'' Alexander said. "That's part of the purpose of doing a final walk-through — making sure that everything that was part of the house when the buyers first saw it is still there, excluding furniture.''
Sometimes the seller is lashing out, having been forced to sell because of a divorce or the death of a loved one. "There's all kinds of reasons why people will take out their frustration and sadness in the way they leave the house,'' Alexander said.
Canner, the attorney, said such last-minute complications are one reason it's so important to work with a good real estate agent. "A lot of deals we see get derailed are when folks don't use a realtor, and they get to the inspection and punch list repairs, and it's hard to come to terms if you don't have realtors as intermediaries,'' Canner said.
In fact, an experienced agent, if you listen to their counsel, can help you avoid most of these mistakes, save for one: picking the wrong one in the first place.
"Just because you know a realtor doesn't mean they'll do the right job for you,'' Presti said. "They may not be working full time in the business or have the right experience for selling the type of property you want to sell or they may not be committed enough to put your needs first.''
Presti recalled a colleague's client who decided to enlist a friend of their daughter, who had just gotten her real estate license. "That house sat on the market for three times as long as it would have normally, just because they wanted to help her out,'' she said. "Maybe you can help her out in a different way as opposed to putting your most important asset in her hands.''
Jon Gorey blogs about homes at HouseandHammer.com. Send comments to [email protected]. Follow him on Twitter at @jongorey. Subscribe to our free real estate newsletter at pages.email.bostonglobe.com/AddressSignUp.