Spring House Hunt
Study: The competition for starter homes in Boston is about to get more heated
A study suggests that the area will see a nearly 20 percent bump in the number of millennials in the next 10 years.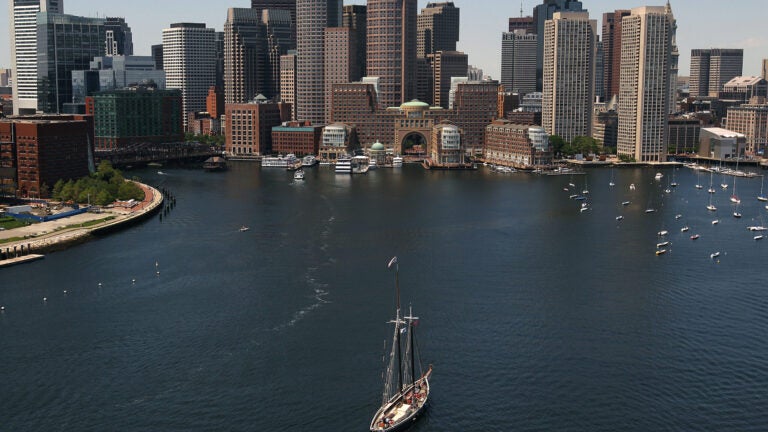 Millennials searching for their first home are in for a shock: More young buyers will be looking to do the same exact thing, more than there were a decade ago.
A recent Zillow study suggested that in Greater Boston, where the median age for a first-time buyer is 34, there will be a nearly 20 percent increase in the number of people in this age group over the next 10 years compared with the previous decade.
Nationally, the study notes that roughly 45 million young adults will reach the national average age for buying a first home – also 34 – within the next 10 years; that's 3.1 million more than in the past decade.
Nationally, properties in the typical "starter home" price range have gained 57.3 percent in value in five years, with a median increase of $47,600, the study said, but inventory in this category has dropped roughly 23 percent.
"Though the current housing market is softening, this coming wave of buyers sets up for a future starter-home market with now-familiar dynamics: relatively high demand and low supply in which the stiff competition among buyers exacerbates the affordability issues caused by rising prices," the study said.
'
There are so many benefits to buying'
According to David Bates, a broker associate with William Raveis Real Estate, there are more "modestly priced condos" — he defined them as units listed for less than $600,000 — on the market in Boston proper compared with a year ago (225 on April 30 versus 166 on the same day last year, for example).
Looking at the Multiple Listing Service (MLS), however, he said, there are fewer moderately priced condos on the market in Boston proper now than there were in 2014 (225 on April 30 versus 294 on April 30, 2014). If you include Brookline, Cambridge, Somerville, Malden, and Medford, there were 284 condos for sale under $600,000 on April 30, 195 on April 30, 2018, and 393 on that date in 2014.
Couple that with an increase in home prices . The median sales price of a condo in Boston was $475,000 in 2014; in 2018, it was $660,000, according to numbers Bates pulled from MLS.
Despite the increase in costs and low inventory, Bates advocated for buying over renting.
"There are so many benefits to buying that I really feel bad about the current trend for building [a] large rental building instead of a condo building," Bates said in an e-mail to Boston.com. "When you build a condo building, 100 people get to share the benefits, appreciation, and wealth-building of owning. When that building is an apartment building instead, maybe only one entity benefits."
'Biggest gainers'
Greater Boston apparently is also seeing a shift in the go-to markets for starter homes.
MLS data show significant drops in the number of sales from 2014 to 2018 for homes in the $200,000 to $600,000 price range in the South End, Cambridge, Brookline, Somerville, and South Boston, Bates said. "For every three sales these markets made in 2014, they made only about one sale in 2018."
Several other markets are emerging as places that have more palatable price points for first-time home buyers," he said. He found surges in sales in that price range in Roxbury, Chelsea, Malden, West Roxbury, and East Boston — 567 sales in 2018 versus 387 in 2014, a 47 percent increase.
'A perfect storm'
The Massachusetts Association of Realtors does its own analysis of home sales throughout the state, and its president, Anne B. Meczywor of Roberts & Associates Realty Inc., said it's not just an influx of young-adult buyers that is causing the starter home crunch.
"What we're seeing right now is almost a perfect storm of people who are looking for a home," Meczywor said, noting that older adults looking to downsize are buying up housing around the millennials' price point.
Those looking to downsize had been waiting to do so because of the lack of inventory, she said, noting that more homes are on the market now, but demand still outweighs supply. "We still have a long time before that empty bucket fills up," she said. "It's been an unmet demand for quite awhile."
Plus, Meczywor said, there are other factors affecting people looking to buy — low interest rates and student debt.
"Right now those interest rates have been so historically low that even a small uptick gets people nervous and they stop and reevaluate their budgets," she said. As far as student debt, first-time buyers are "still running into problems" with it. For 2017 college graduates, the average student debt is $28,650, according to Forbes.
Subscribe to the Globe's free real estate newsletter — our weekly digest on buying, selling, and design — at pages.email.bostonglobe.com/AddressSignUp. Follow us on Facebook and Twitter @globehomes.