Spring House Hunt
Help Desk: How to win a bidding war
The shortage of homes for sale and pent-up demand from buyers mean that would-be purchasers will face competition.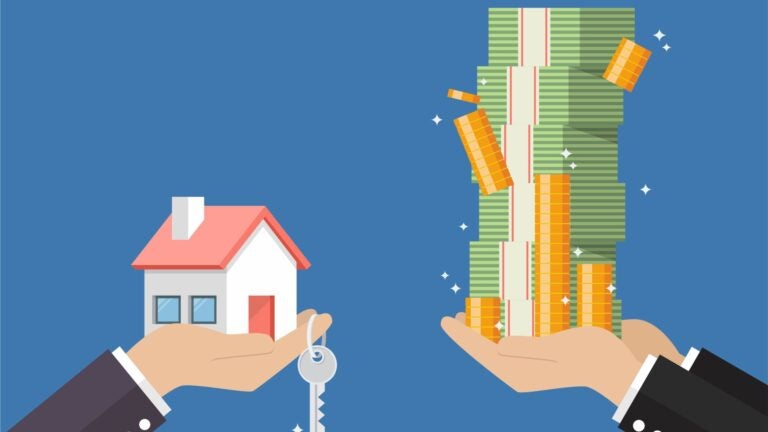 A collaboration with The Boston Globe's Help Desk:
When the pandemic fades and the economy makes a comeback, chances are high that bidding wars will return, too. The shortage of homes for sale and pent-up demand from buyers mean that would-be purchasers will face competition, particularly for homes in a desirable location and good condition.
To prepare for a bidding war, it's smart to determine your priorities and be ready with your financing. Buyers can improve their chances of winning a bidding war if they get preapproval from a lender for the maximum possible amount, said Elias Papadopoulos, a real estate agent with RE/Max Unlimited in Brookline.
"I often tell my clients to maximize their preapproval amount,'' said Papadopoulos. "In other words, even if you are looking to buy a home in the $700,000 range, you should get a preapproval for $1 million if you can. If the property you choose has multiple bids on it, the seller is more likely to choose your offer if all else is equal because you are showing yourself to be better qualified.''
Next, partner with a real estate agent early and look at homes, said Dick McKinley, a real estate agent at Sagan Harborside Sotheby's International Realty in Marblehead.
"Understanding the inventory and home values helps our buyers feel confident and ready to strike when they see a property they like,'' said McKinley.
After you've seen properties online and in person, you can have a better sense of what you can find in your price range.
"Buyers should be definitive as to what they want, as well as ready to make that decision quickly,'' said Jim D'Amico, CEO of Century 21 North East in Salem, N.H. "They should also … have their attorney and inspector lined up.''
Avoiding a bidding war
Finding an off-market property or making an immediate offer as soon as a place is listed may allow you to bypass the competition.
"We often call this a 'bully bid' because you're putting the sellers in a position where they feel compelled to react,'' McKinley. said. "Ultimately, the offer needs to be strong enough so they won't refuse it.''
You can also make an offer valid for a short amount of time, suggested Papadopoulos.
"Make an offer the seller can't refuse and make it subject to being accepted within four to six hours,'' he said. "Your agent can guide you on what the right time frame is.''
The do's and don'ts
DO
Give it your best shot and be willing to walk away from anything over that number, said D'Amico. "This prepares you psychologically to feel that you didn't really lose out because you gave it all you had,'' he said.
Consider an escalation clause carefully. "The basic premise is that you would best the highest offer by a certain amount,'' said Papadopoulos. "For example, your offer is for $700,000 but you are willing to go $5,000 over the highest price any other buyer offers. You can restrict that by adding a cap to the clause. For example, $5,000 over the highest, verifiable offer up to $750,000.''
Offer the best price and terms."Sellers want a combination of the best price with the least amount of hassle and the strongest likelihood that the property will close,'' said McKinley.
Write a letter."An introductory letter to the owners can help, particularly if they're sentimental about their house,'' said McKinley. "These letters should be professional and not overly sappy. You simply need to provide enough information to humanize and strengthen your offer without oversharing about your situation.''
DON'T
Ask for too much. "Some people go in strong with the idea that they will nickel and dime the sellers after an inspection,'' said McKinley. "If you do this, you'll lose credibility. Negotiating legitimate inspection items is fine, but trying to renegotiate the entire deal is poor form.''
Go overboard."Be mindful of the value of the property, and don't go crazy chasing the house,'' said Papadopoulos. "Buying a home is an emotional process, but we have to remain disciplined and stay within the value of the property. Your real estate agent can help you determine the upper limits of what you can go up to.''
Waive too many contingencies. "I wouldn't suggest dropping home inspections nor financing contingencies unless you really know what you're doing,'' said Papadopoulos. "Use common sense. I will never recommend to one of my clients to waive a home inspection, but if you're buying a new-construction condo, it's a lot safer to do that as opposed to if you're buying a 100-year-old Victorian.''
Go dark on your agent. "These deals often progress quickly, and you need to be available to make adjustments and react to new feedback,'' said McKinley.
The best way to win in a competitive market is to find a capable agent who will help you prepare for the process, find the right home, research its value, and help you structure your offer to maximize your strengths and minimize your possible weaknesses, said Papadopoulos.
Subscribe to the Globe's free real estate newsletter — our weekly digest on buying, selling, and design — at pages.email.bostonglobe.com/AddressSignUp. Follow us on Facebook, Instagram, and Twitter @globehomes.