Spring House Hunt
Do marijuana shops drive down home values?
'Supporters and critics have made numerous claims about the potential impact on crime, health, traffic safety, taxes, and home values.'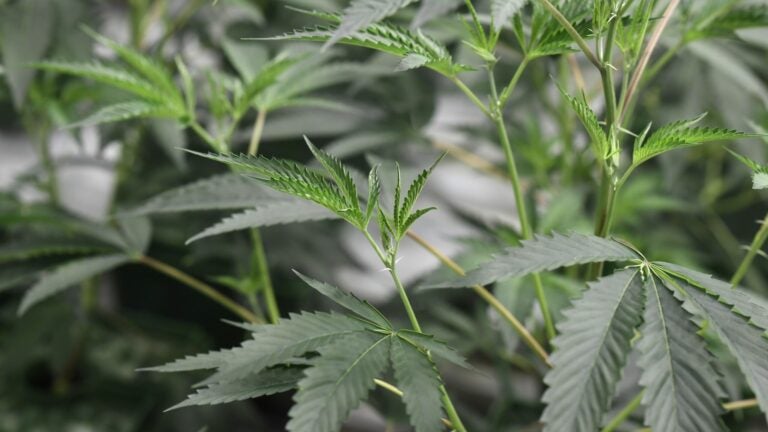 While people continue to debate the effects of marijuana use four years after Massachusetts legalized pot, researchers have dug into the impact of dispensaries on the housing market.
Pot shops have been open for less than two years in the Bay State, so the data on whether home values can get a contact high from being near a dispensary is slight. But deeper dives into locations where marijuana has been legal for longer also present a hazy picture of whether home values rise or fall when they're located near a dispensary.
While some researchers found that homes located near pot shops jumped in value, other reports suggest that there's little measurable impact.
"Both supporters and critics of legalizing marijuana have made numerous claims about the potential impact on crime, health, traffic safety, taxes, and home values," said Jeffrey Miron, a senior lecturer and director of undergraduate studies in the department of economics at Harvard University, as well as director of economics studies at the Cato Institute, a libertarian think tank in Washington, D.C. "Of all the claims in favor and against legalizing marijuana, none jumps off the page in terms of data. Concern that there would be a dire effect hasn't played out. Our research also shows that the small effects have been relatively benign."
So can your home value get a boost?
When Marcus Johnson, vice president of The Appraisers Group in Boston, needed to appraise an apartment building next door to a cannabis dispensary last year, he found it difficult to assess whether the pot shop would raise or lower the value.
"There wasn't a lot of local data about what the impact of a dispensary might be on real estate, so I looked at studies from Colorado," said Johnson. "Those studies showed a positive correlation, with buildings located closer to a dispensary having better values. It looks similar to being close to a coffee shop, which most people see as a benefit."
(For the latest marijuana coverage, go to Boston.com.)
Many states have seen home values rise as soon as marijuana is legalized and before dispensaries open, according to Francesca Ortegren, a data scientist with Clever Real Estate. In addition, according to Clever's research, which used Zillow's historical home price index, values increased by $22,888 between 2014 and 2019 in cities with pot shops compared with communities where marijuana is illegal. However, the bump in home values was not as pronounced in Boston.
"In Massachusetts, home values rose by 31 percent between 2014 and 2019, compared to 30 percent nationally during that same period," said Ortegren. "One reason that Massachusetts saw less of a boost in home values than other cities when dispensaries opened is that home prices [there] are already among the highest in the country."
Home values rose 58 percent in Colorado and 57 percent in Washington over the five years between 2014 and 2019, compared with 30 percent nationally, according to Ortegren's research.
A survey by the National Association of Realtors, however, tells a different story about dispensaries and home values.
In Alaska, Colorado, Oregon and Washington, the four states where recreational use of marijuana has been legal the longest, 22 percent of real estate agents said property values near dispensaries decreased slightly, according to the National Association of Realtors 2020 report "Marijuana and Real Estate: A Budding Issue." Five percent of real estate agents in those states said the value of homes near pot shops decreased substantially.
"We're getting mixed messages on the impact on property values, because 12 percent of agents in those states that legalized marijuana before 2016 said that home values had increased either slightly or substantially," said Jessica Lautz, vice president of demographics and behavioral insights at the National Association of Realtors in Washington, D.C. "Our research is based on the perception of agents rather than pure multiple listing data."
Earlier research the Cato Institute reported in July 2018, "Contact High: The External Effects of Retail Marijuana Establishments on House Prices," focused on listings in Denver between 2014 and 2016. In 2014, when the recreational sale of cannabis became legal in Colorado, only stores that had previously sold medical marijuana could offer the product for recreational use. This study suggested that single-family homes located within 0.1 mile of a pot shop increased in value by 8.4 percent compared with houses located 0.1 to 0.25 of a mile from a dispensary.
In more recent research, Miron looked at home values in Denver, Seattle, and Portland and found that prices had been rising in those cities since mid-2011, prior to the legalization of marijuana without any apparent correlation to increases after pot became legal. The steep climb in prices after January 2014 was in line with national average home value increases, said Miron.
"Part of the reason we think there isn't much of a connection between higher prices and dispensaries is because retailers typically don't locate in a quiet residential neighborhood," he said. "They want to be near foot traffic in a commercial area with other stores, so that's not likely to have as much of an impact on homes in those areas that are already close to retail sites."
In other words, whether your house will get a boost from the pot dispensary next door depends on whom you ask.
Subscribe to the Globe's free real estate newsletter — our weekly digest on buying, selling, and design — at pages.email.bostonglobe.com/AddressSignUp. Follow us on Facebook, Instagram, and Twitter @globehomes.