Spring House Hunt
How do people really feel about virtual home tours?
In a National Association of Realtors survey, 48 percent of buyers ages 39 to 63 said virtual tours were a "very useful" tool in their search.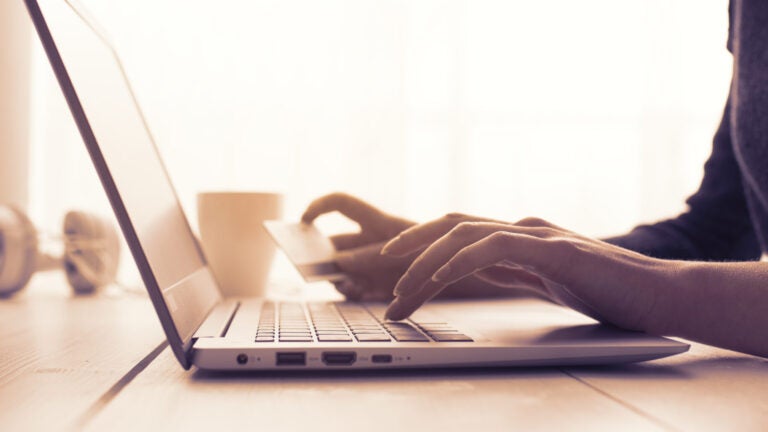 The novel coronavirus pandemic disrupted open houses perhaps as much as any other aspect of the Boston real estate market.
(But it's too soon to tell on prices and sales.)
Real estate agents spent much of late March scrambling to upload virtual or 3-D tours of their properties for sale as one public official after another issued advisories about having too many people in one place at once. Agents still host private showings, but for the most part viewing homes in the Boston area has moved largely online.
Will it stay there? All signs from March and April point to yes.
Virus-fighting measures — most significantly preventing strangers from crowding into homes at the same time — will remain the norm for the foreseeable future. The pandemic, in fact, may have speeded up a transition to virtual open houses that was already underway.
"I think the virtual open house is going to be around for a long time, and it might be the transformation that agents have sort of been talking about, and maybe fearing, for more than a decade," Christian Jones, a managing director at Compass, said.
A decade ago, virtual tours were largely wobbly, with grainy, uneven imagery. Now they're glossy and polished — often as well done as a professional television or streaming production. Ten years ago these tours threatened to cut agents out of the home-buying process, but now it's the real estate industry that's embracing them.
The pivot is due to a few factors beyond the public health threat the pandemic poses. The tours have become ways for buyers to parse properties more quickly, and they also help sellers and their agents by dissuading buyers who may lose interest after taking a high-quality house tour from their couch. Agents say sellers want fewer prospective buyers traipsing through their abodes anyway, pandemic or not.
A survey released in January and commissioned by Matterport, one of the biggest producers of 3-D home tours, found that prospective buyers overwhelmingly preferred to work with agents who offered virtual tours. In the National Association of Realtors' "Home Buyer and Seller Generational Trends" report for 2019, 48 percent of buyers ages 39 to 63 responded that they found virtual tours a "very useful" tool in their search.
"I think virtual tours will definitely become a new normal once this is all over," Brian Caluori, a broker with Gibson Sotheby's International Realty, said. "Why take the time to go see a property when you can view the virtual tour before you even step inside the house?" Caluori described virtual tours as a "prescreening step."
"We firmly believe virtual listing tools will not only survive 'COVID times,' but will become a staple for most future listings," Leslie MacKinnon, a Compass agent, said via e-mail. "And, from the perspective of a listing agent, we have also appreciated the efficiency factor: Providing virtual home walk-throughs and neighborhood tours has helped vet potential buyers and remove any objections right off the bat."
More real estate agents are soliciting virtual tours for those buyers.
Zillow, an online home-search engine, reported that 176 3-D tours were created for Boston-area listings on its platform for the week that ended April 22 — it was 147 the week before that. A typical week in February might have seen 16. Now the region is one of the 15 busiest in the United States for new virtual walk-throughs on the site.
And Matterport itself has seen a 65 percent increase in the total number of 3-D models created for Boston-area homes through its platform since Feb. 1. From February to March alone there was a 49 percent increase.
In a recent survey conducted by Boston.com, 94 percent of respondents said they have taken a virtual tour of a property, but 72 percent said they would not buy the property without stepping foot in it.
Virtual tours were once a tool reserved mostly for luxury properties.
"I think the biggest change we are seeing, in past years most of the inquiries were for listings that were in the high-end market and neighborhoods," said Bill Cutrer, CEO of Seapoint Digital, a Kittery, Maine, marketing agency that works with real estate agents on virtual tours, including in the Boston area. "With the current situation, we are seeing more shoots in entry-level and rental units."
All of this, too, is on top of the fact that new development has long relied on sight-unseen deals. Buyers often see only photos and virtual tours, as well as documents regarding specs and amenities, before purchasing the many thousands of new condos that have gone up in the Boston area in recent years. At best, they might get to tour a model unit.
So the precedent was there, and the shift was underway already. Conventional open houses and tours will come back post-pandemic, but the virtual kind has claimed a stake it's unlikely to cede.
"I think the world, in general, is going to be more used to doing things online, and I think buyers are likely going to whittle down their choices online more significantly to view fewer homes in person," said Julie Chrissis, owner of Chrissis & Company Interiors, who said that 98 percent of her work is now virtual, including home stagings for sellers and agents. "This means an online presence will be more important than ever."
Subscribe to the Globe's free real estate newsletter — our weekly digest on buying, selling, and design — at pages.email.bostonglobe.com/AddressSignUp. Follow us on Facebook and Twitter @globehomes.