Spring House Hunt
Spring House Hunt: How the bid was won
So how does a bid stand out in the crowd? We asked several local real estate agents and brokers to tell us how.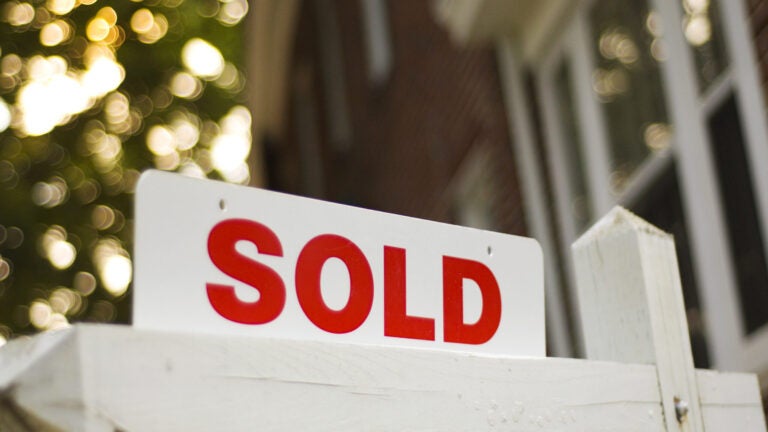 There are a few universal truths in the current housing market that would have seemed crazy just a few years ago.
The wave of competing bids over the asking price is only the beginning. Prospective buyers are even waiving mortgage contingencies and the right to an inspection in the desperate hope of submitting the winning bid on a coveted home.
So how does a bid stand out in the crowd? We asked several local real estate agents and brokers.
"Buyers right now are in even larger numbers — and most of them have their foot all the way down on the gas pedal revving to go — and we still have the same limited number of sellers, if not fewer," said Maggie Gold Seelig, founder of luxury boutique firm MGS Group Real Estate. "Buyers no longer have a week to make decisions. There is no longer the luxury of time in this market, generally speaking."
(Have you submitted a winning bid? Tell us your story here or e-mail [email protected]. )
With a deluge of people competing for the same property, prospective buyers do anything they can to get the seller's attention. This usually means waiving things like a mortgage contingency, meaning the buyers wouldn't recoup their earnest money if the bank denied their loan application. Others even waive their right to an inspection, but Seelig said she advises against this and tells her clients to bring an inspector with them to the first showing.
"What I fear in these markets are people making impulsive decisions without all the information one should really have," Seelig said. "Whomever you need to come with to help you make a smart decision, I say bring them at the outset. Come with your inspector, architect, builder, and designer."
Brokers advising clients on condo purchases in the city don't appear to have as much apprehension with waiving inspection rights, as a condo is a smaller space to inspect on the spot.
"If you have an agent who's been doing this for a while, they can sift through a lot of it on the spot," said Corey O'Neill, a real estate agent with Elevated Cos. "It's not like you're waiving it blindly. It's calculated and educated."
Those deciding to move ahead with a bid then have to face the extremely hot housing market's other norm: bids over the asking price.
"When I do a listing now, I always tell the seller, 'I can tell you what your bottom price is, but I can't tell you what your top bid will be,' " said Teri Adler, a real estate agent with Pinnacle Residential Properties. "2021 feels like a whole different planet than 2020 even."
Bidding wars are commonplace in the burbs. While it's impossible to know what others may bid on a home, four recent winning bids Adler brokered were 10 percent to 12 percent above the asking price.
"What I say to my clients is we're never going to know what the other people are bidding, so it's about bidding what you're not afraid to lose it for," she added. "If you don't get it, you won't have regrets."
In this market, bidding wars are taking on a new look. Some prospective buyers even include escalation clauses — a controversial topic among realtors that basically enables a bidder to ensure his or her offer will always be the highest.
"Whatever your highest offer is, they'll go a certain amount over that," said Samantha Stumpo, founder of Newbrook Realty Group. "There are people who were tired of the bidding wars, and I don't blame them."
A lot of agents are also calling in favors to other agents, Stumpo added. Personal relationships can lead to a successful bid, especially if the listing agent has confidence the one asking for the favor can quickly make a deal come together.
Home buying is a business, but there is also room for personal touches in the art of making a deal. Buyers sometimes send "love letters" to the sellers, including photos of children and notes of how they'll care for the house and make it a lasting part of their family.
"Most offers I've seen in the last six months have included what I call the buyer love letter. It's always a balance, however, of trying to make the personal connection and not wanting to insult anyone either or trigger something unintentionally," Seelig said. "Even when you're putting together amazing financial and other deal terms, the emotional connection can sometimes win over a seller. You have to look at every possible way to win over the seller in this market."
The National Association of Realtors advises against sending them, however, because they raise fair housing concerns.
Subscribe to the Globe's free real estate newsletter — our weekly digest on buying, selling, and design — at pages.email.bostonglobe.com/AddressSignUp. Follow us on Facebook, Instagram, and Twitter @globehomes.