Spring House Hunt
Realty firm launches a program that arms buyers with more cash to bid on their next home
Raveis Purchase acquires clients' homes for up to 80 percent of the market value in order to provide equity for their next purchase.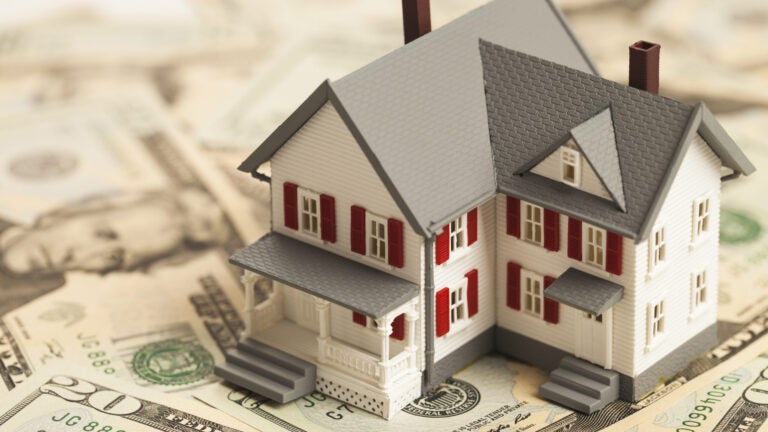 In the latest signal of how hot the home-buying climate has become, one real estate firm wants to take ownership of clients' homes to free up cash quickly so they can make their next home purchase.
In early April, William Raveis Real Estate, Mortgage & Insurance launched Raveis Purchase, a program in which the company acquires their clients' homes for up to 80 percent of the market value in order to provide equity for their next purchase. Raveis Purchase theoretically gives the homeowner more readily available cash in a market in which many people waive sales contingencies to win out in bidding wars.
"We will forward them a portion of the equity in their house," said Ryan Raveis, co-president of WRRE and president of William Raveis Mortgage. "That will free them up to pay off their mortgage on their original house, so they can go put a down payment on the next."
Raveis bills the program as being different from iBuyer, or instant buyer, programs which sometimes make below-market offers and sell high, keeping the difference. The seller in a Raveis Purchase arrangement collects the remainder of the sale price and any upside, minus commission costs, after the closing.
For example, someone who owns a $1 million home would get $800,000 initially to pay off their mortgage and put toward a down payment on the next home. If Raveis then sold the home for $1,100,000, the seller would get the remaining $300,000 at closing. "With Raveis Purchase, there are no monthly payments, no interest expenses, no fixed maturity date, and no impact on your ability to obtain conventional financing on your next property because it is not a loan," the program website explains. "Unlike bridge financing, Raveis Purchase does not require a credit application or affect your credit rating. As a Raveis Purchase participant, you will receive a competitive rate quote on your next property from William Raveis Mortgage."
The service isn't free, however. Along with standard listing fees that range from 5 to 6 percent of the sale, Raveis Purchase takes up to an additional 5 percent, the company said. (Homeowners are also responsible for the "carrying cost" of the property while the home is being marketed.)
The additional fee goes toward enlisting another company platform, Raveis Refresh, to come in with a design team and spruce up the home to maximize its resale potential. Given the real estate firm's ownership, one might think this suddenly gives the real estate agent carte blanche to come in and blow out walls and completely redo a home.
Raveis maintains that the client still has a say in what is done during the refresh process, and renovation costs come out of the proceeds of the final sale. These refreshes are important before putting the home on the market, as curb appeal and good aesthetics generally spark the increasingly common bidding war, Raveis said.
"It's still in their best interest to stay involved with the process," he added. "Making these investments is even more important because you've got many people willing to outbid each other at a higher watermark."
The program, available throughout the Northeast and Florida, is still new with "a couple deals" under contract and interest across all price points. Those range from a home in the $700,000 range on the Cape and one for roughly $1,400,000 in Wellesley. But there are nearly 200 homes in the Raveis Purchase pipeline, and there was even an inquiry from the owner of a $4 million home in Naples, Raveis said.
"We see how quickly the market is turning," he added. "There's no minimum, and there's no maximum."
Cameron Sperance can be reached at [email protected]. Subscribe to the Globe's free real estate newsletter — our weekly digest on buying, selling, and design — at pages.email.bostonglobe.com/AddressSignUp. Follow us on Facebook, Instagram, and Twitter @globehomes.