Spring House Hunt
Concerned about the impact your apartment is having on your health? You're not alone.
The survey found that 43% of the renters who responded were worried that their home had a negative impact on their health.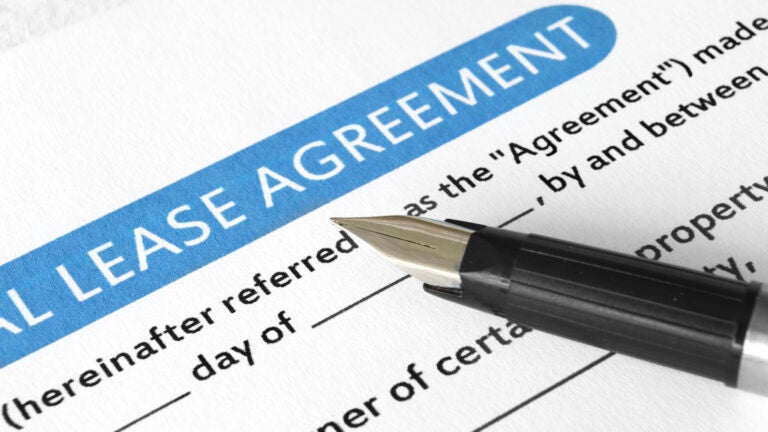 When the pandemic forced people inside, it changed the way many viewed their homes. For some, their dwelling became a sanctuary; for others, a health hazard.
A survey Harvard's Joint Center for Housing Studies Remodeling Futures Program and the Farnsworth Group conducted in September found that 43% of the renters surveyed said they were worried their home had a negative impact on their health, safety, or well-being. Those renters were likely to be older and have a lower income than the broad U.S. population, the report said.
The biggest reasons for concern were the risk posed by the coronavirus and having a member of the household with a diagnosed condition. It's no surprise then that the main point of concern was air quality, cited by 54% of those who reported being worried about healthy housing issues. Other concerns included pests, flooding, moisture and mold, water quality, and structural safety. Those who reported air-quality concerns cited bacteria and viruses, dust, pollutants, and lack of ventilation.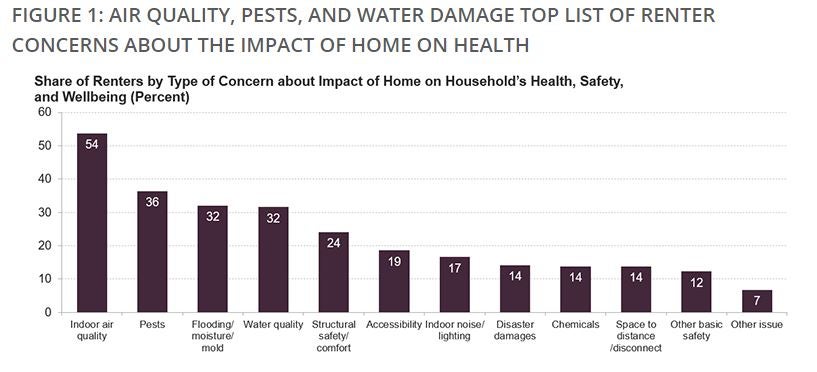 One factor, gas stoves, was missing from the list, according to Doug Quattrochi, executive director of MassLandlords.
"Gas stoves, which are very common in older housing in Massachusetts, produce a lot of PM2.5 and PM1," tiny particles that can have a big impact on air quality, especially for people with breathing problems such as asthma and COPD, Quattrochi said.
There are possible solutions to these air quality problems — installing vent hoods or HEPA filters and increasing ventilation, for example — said David Turcotte, a professor of economics at the University of Massachusetts Lowell who studies healthy homes. However, some landlords have pushed back against such measures, including an effort to update the state's sanitary code to require vent fans in bathrooms in multifamily homes, claiming the cost would be too high.
"Lack of proper maintenance contributes to unhealthy housing," Turcotte said, "but landlords don't want to invest in something that's cost-prohibitive."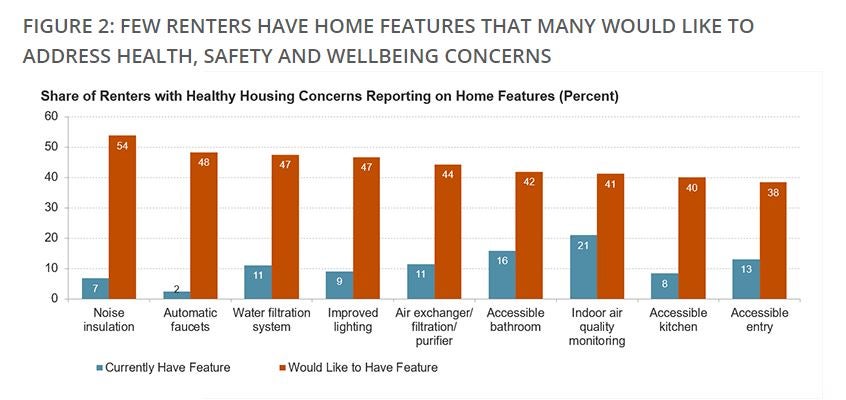 Despite strong desires for features like air purifiers, noise insulation, or water filtration, only a small percentages of renters who responded to the survey reported having such systems in their homes. Indeed, few of those surveyed (only 18%) said they believed their landlord would take the necessary action to protect their unit from creating or exacerbating health issues. Another 40% said they had no confidence that their landlords would address their healthy housing concerns.
This should not be the case, Quattrochi said. "Enforcement is lacking. It relies on our renters advocating for the need for repairs, but there's no reason why anybody should not have the code enforced for their benefit. If any renters are aware of a defect, they should know that they can call the board of health and they can get their premises fixed.
"And the landlord is forbidden from retaliating. People should feel safe to ask."
Subscribe to our free real estate newsletter at pages.email.bostonglobe.com/AddressSignUp. Follow us on Twitter @GlobeHomes and Boston.com on Facebook.