Spring House Hunt
More than 100 readers voted: Here's how they feel about banning home buyer 'love letters'
Nearly 40 percent of the respondents to our survey said they have written a letter to the sellers themselves. Read more on RealEstate.Boston.com.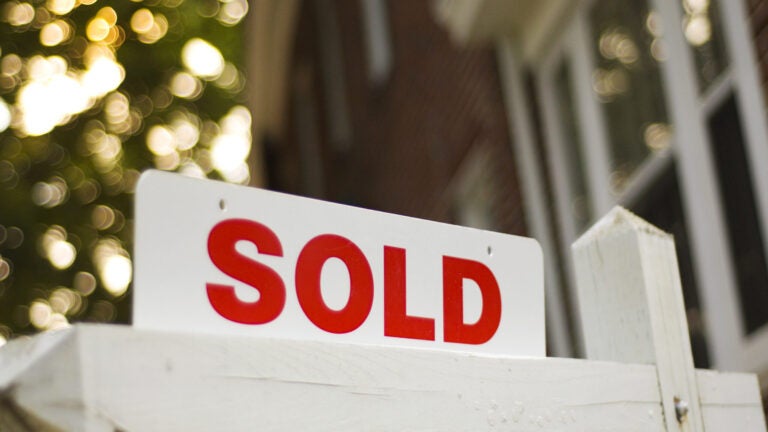 When you're on the house hunt, it takes every resource available to give yourself a leg up on the competition. For a long time, one of those tools was to write a gushing letter to the seller with all the reasons why you should get the home.
Now, some legislators and real estate agents are advising against home buyer "love letters" because of the potential for discrimination that the practice creates.
We asked readers whether they think it's time to ban them, and 61% of the 139 who responded said sellers should still be allowed to take love letters into consideration when deciding on offers. In a market as competitive as this, many readers conveyed, every option should be exhausted to help people get the homes they want.
"I think it's a wonderful tool to help show the homeowners your love and appreciation for their house and how you see yourself living in it with your own family," said Matt S. from Walpole. "Some sellers have been living in the same home for 40-plus years, and it's an emotional moment for them to leave the house. I think it can help with a seller's decision to know the house will be respected and in good hands after they leave it."
In Rhode Island, legislators have introduced a bill to ban sellers from accepting love letters from prospective buyers, citing concerns about discrimination. The 39% of readers who think love letters should be a thing of the past expressed similar thoughts.
"I don't agree with this practice, as it leads to potential bias," shared MC from Marshfield. "I bought a home last year, and my realtor kept pushing me to write one for every offer we put forward, but I couldn't bring myself to do it. It's distasteful, and this practice needs to end."
Most of the respondents, or 60%, said they've never actually written a love letter to try to sway a sale in their favor, but many of those who have said doing so helped them close the deal.
"We closed on our first home after looking at many by writing a letter. Our offer was $15k lower than the highest offer. … In a lot of the Greater Boston towns, modest homes are being sold then torn down, and monstrosities are built," said Erin from Natick. "Some homeowners want their homes to stay up and be loved by another family. It keeps neighborhoods affordable, and I imagine, as a seller, makes it easier to move out of the home where you raised a family."
Chris from Plymouth said he was initially skeptical about writing a letter for the home he and his wife wanted, but it helped the process along by emphasizing a shared background with the sellers.
"My wife and I wrote a 'love letter' when we bought our house in 2019. Though I was initially really annoyed that we had to write what amounted to a résumé cover letter, it ended up being the deciding factor in us getting the house," he said. "We were told by our realtor we were outbid, but our letter played our common connection with teacher family members. That won over the sellers."
A handful of readers said they've never even heard of the practice, which is another reason why some have called for "love letters" to be removed from the home-buying process. Even if potential buyers meet all the criteria and have the best offer, they could be pushed out of the running for the home if they're unaware of the practice, don't have strong English writing skills, or don't share similarities with the owners.
"I worry that assumptions can be made about tone, voice, language, grammar, etc. in who is writing the letter, and the potential for racial bias to sneak in is too strong," said Jennifer O. from Everett.
Some real estate agencies in Massachusetts have policies against the practice, and one reader said he was advised against reading any letters when his house was on the market.
"I recently sold my house in Kingston. Along with numerous offers were the requisite love letters. My realtor wisely advised not to read any as doing so could lead to potential litigation," said Steve S. from Kingston. "Honestly, the letters would not have played a role in the decision of which offer to accept."
Ahead, you'll find a sampling of responses from readers:
The responses were lightly edited for length and clarity.
Do you think love letters should be banned?
No
"Every tool needed should be used. The only people that don't need them are cash buyers. I've personally lost out on several houses because of cash buyers and having to use a VA home loan." — BRIAN, Boston
"I don't like them and if I received one, I'd ignore it, but as a private, non-government entity, I can choose whatever offer I want. And if someone would look on them favorably, buyers should be allowed any leverage they have." — CHARLOTTE R., Brookline
"A letter like that would have zero impact on my decision-making process. Selling a home is a business transaction. Having said that, I think it would be an infringement on people's right to free speech. How do you do that and not ban other types of solicitations?" — APOCK, Central Mass.
"I have successfully closed on a home thanks to my letter. And while I don't think they should be banned, I do think they should be purposeful. A letter to a seller outlining why you love the house and your intent in purchasing it can give the seller information on making a choice about a buyer that will make them feel comfortable." — LORENE, Boston
"I am a realtor with 25 years of experience. I have had several buyers over the years who wrote letters to the homeowner. In my recollection, the sellers enjoyed reading the letters when they were complimented on the home and décor." — ROBIN R.
"We were one of three competing offers with the lowest down payment, so we figured it was worth a shot to write a letter. My husband expressed his appreciation of the history of the house (over 300 years old!). being a bit of an amateur historian. and our desire to start and raise a family there. The letter pushed the seller in our direction, and with an additional $6k offered, we closed on our house!" — MEG C., Marshfield
Yes
"I sold a house in California and received one letter. We liked what the people had to say, but they were not offering the best rates. My brother-in-law wanted to sell for a lower rate to the 'love letter' people because he felt they would make better neighbors. Eventually, he agreed with us that taking less because they wrote a nice letter wasn't the right thing to do." — DAVID L., N.H.
"They are almost certainly a contributor to discrimination in housing. Also, they are dumb." — ANDY C., Rockport
"It's another tool to get people to sell to those they personally feel are worthy. We have a long history of seeing that essentially means someone who the seller self-identifies with. That's a great way to ensure that opportunities never become fully open." — ETHAN, Newbury
"I know of several people who got their home because they shared identities with the sellers. It is not equitable." — KATHY, Cambridge
(Boston.com occasionally interacts with readers by conducting informal polls and surveys. These results should be read as an unscientific gauge of readers' opinion.)
Subscribe to our free real estate newsletter at pages.email.bostonglobe.com/AddressSignUp. Follow us on Twitter @GlobeHomes and Boston.com on Facebook.