Spring House Hunt
Rents skyrocket near MBTA stops, new report finds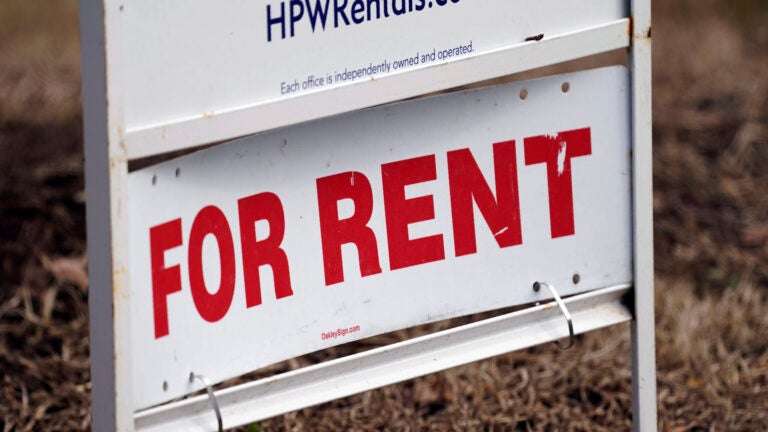 The pandemic brought a mass exodus from cities like Boston, as residents, workers, and students fled to the more open space of the suburbs. Rents dropped or stagnated, and realtors offered incentives in an attempt to fill the influx of vacant apartments.
Now, schools are back to in-person learning, and office buildings are slowly beginning to buzz again. The Great Return means commuters will soon be flooding MBTA stations across the metro area, but if they want an apartment with easy subway access, they'll need to be prepared to cough up more money for rent than they used to.
According to a new study from RentHop, rents have skyrocketed in areas near almost every major T station. In the first quarter of 2022, 95 percent of stops have seen a year-over-year increase in the price for a two-bedroom apartment, the report found. Only three stops – Quincy Adams (Red Line), Maverick (Blue Line), and Chestnut Hill (Green Line) – have seen apartment prices drop since last year.
Part of this steep increase can be attributed to the market correcting itself after 2021 saw some of the sharpest year-over-year rent decreases, RentHop Data Scientist Shane Lee said.
"2021 was really when students realized that they would be doing remote learning and professionals realized that their offices weren't going to be open anytime soon, so the 2021 drop was definitely more drastic than any other years," Lee noted.
However, a "normal" annual increase usually hovers somewhere between 3 and 4 percent, Lee pointed out. This year, median rent in Boston increased a whopping 25 percent for a one-bedroom and 19.5 percent for a two-bedroom. The stops with the biggest increases in two-bedroom rent were well above the average. They were:
Kendall/MIT (Red) – $4,157, 27.6%

Suffolk Downs (Blue) – $2,400, 26.6%

Andrew (Red) – $3,500, 23.9%

Boylston (Green) – $4,200, 23.5%

Tufts Medical Center (Orange) – $4,450, 23.3%
Rising rent near transportation hubs has already proved troubling for long-time residents in Somerville's Union Square, where a new station was recently opened as part of the MBTA's Green Line Extension project, and increased affordability doesn't seem to be on the horizon. Though Boston Mayor Michelle Wu has devoted $380 million of the city's budget to affordable housing, spectacularly high mortgage rates are causing spillover in the rental market, as would-be home buyers with deeper pockets remain stuck.
Those looking for the most affordable options near MBTA stops will have to continue to look further outside the city to find something within their budget. Two-bedrooms near these stops offer the cheapest transit-oriented options, according to the report:
Braintree (Red) – $1,775, 4.7%

Quincy Adams (Red) – $2,000, -4.8%

Mattapan (Red) – $2,000, 5.3%

Wonderland (Blue) – $2,000, 5.3%

Wollaston (Red) – $2,000, 5.3%
Subscribe to the Globe's free real estate newsletter — our weekly digest on buying, selling, and design — at pages.email.bostonglobe.com/AddressSignUp. Follow us on Twitter @GlobeHomes and Boston.com on Facebook.