Spring House Hunt
Wish you knew what other home buyers were bidding? A new platform takes out the guesswork.
Final Offer lets pre-approved buyers see in real-time what the competition is bidding. Continue reading at realestate.boston.com.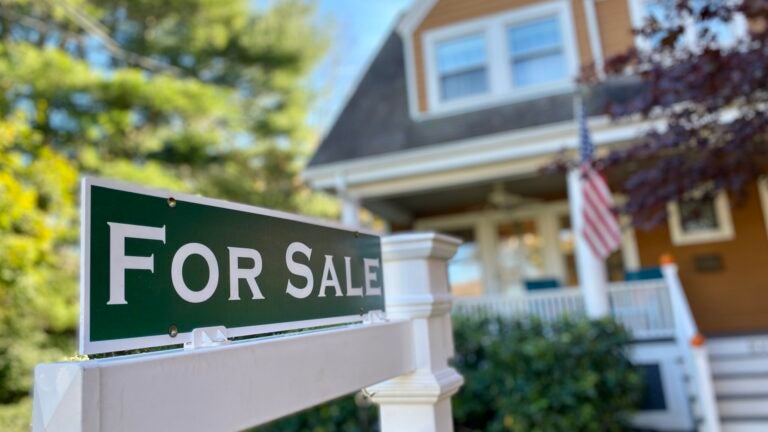 A new Massachusetts-based real estate platform is working to make the home-buying process more transparent.
Final Offer, which launched this spring, is a Hingham-based platform that allows sellers to set the prices and terms that are most important to them and preapproved buyers to see in real-time what the competition is bidding via offer alerts.
Tim Quirk, Final Offer cofounder, said the platform was created to simplify the negotiation process for everyone involved.
"How can we make it a little less stressful and a little more transparent so that it benefits everyone?" Quirk asked. "The seller knows they can sell their home on their price and terms, and buyers can have info they need to make an offer that's accepted."
All homes for sale on Final Offer are listed on the Multiple Listing Service, which means that will be available on real estate search engines like the ones at realestate.boston.com, Zillow, Redfin, etc. Once a buyer has been preapproved, such as through Final Offer's partnership with Guaranteed Rate, they can make an offer, and a countdown clock starts. The other prospective buyers — anyone who made an offer, "saved" the home, or saved a search in which that home was a result — and their agents will receive an alert that they need to make an offer during a certain time frame.
While the platform may sound a bit like eBay for real estate, Quirk is quick to point out the differences.
"There are a couple elements that seem like that, sure, but we've made this really real estate-specific," said Quirk, who notes that before the clock starts, buyers and agents can make a conditional offer. This is a request from a buyer to the seller to change the pricing or the terms of the listing. If a listing prohibits inspection contingencies, for example, a buyer could make a conditional offer asking the seller to accept the bid with an inspection contingency. You cannot make a conditional offer once the bidding is underway, however.
Some consumers may appreciate Final Offer's reliance on an online platform. For example: A negative relationship between the buyer's and seller's agents cannot damage the chances of winning a property, and there's no need to write a sappy love letter to tug at the seller's heartstrings. (Doing so could raise fair housing concerns anyway, experts have said.)
One downside for sellers is the limit on how much they can profit from the sale. Final Offer requires a pre-selected ceiling price for the sale. If a buyer's bid wins, that buyer is locked into the sale, and so is the seller.
For Quirk, the transparency of the process is a key factor.
"It's a completely fair playing field for everyone involved," he said. "It's about can you afford it, and have you made the best offer in the eyes of the seller?"
The first property listed on Final Offer, a four-bed, 2.5-bath home at 10 Taurasi Road in Hingham, saw more than 100 prospective buyers go to the open house. Originally listed at $1,750,000, the home sold for $1,793,104.
The buyers had lost out on nearly 20 homes.
"They couldn't win a house," said Quirk. "This told them what they needed to do in terms of the price and the terms, and they were able to write an offer that would get accepted. Now they get a chance to live in a home with their newborn and have a great place to call home."
Subscribe to our newsletter at pages.email.bostonglobe.com/AddressSignUp. Follow us on Twitter @globehomes.