Spring House Hunt
Buying or selling in this housing market? Welcome to the year of disappointment
For two years, residential real estate has been a miserably competitive place. Home prices soared by 45%, bidding wars became commonplace, and houses flew off the market.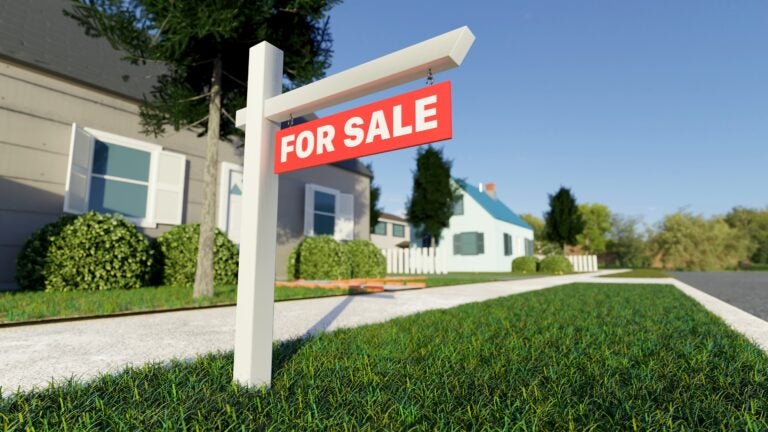 For two years, the housing market was a miserably competitive place. Prices soared by 45%, bidding wars became commonplace, and houses flew off the market. The frenzy came to a screeching halt last spring, as mortgage rates doubled in a matter of months, further driving up the cost of buying a home and freezing buyers out of the market.
But this spring, as the market begins to show signs of emerging from hibernation — home searches are up again! — buyers have been hoping that maybe, finally, this is their moment. Instead, they are walking into an environment that is still pretty miserable.
"This is the year of disappointment," said Jonathan J. Miller, the president of Miller Samuel Real Estate Appraisers and Consultants. "The sellers aren't going to get their 2021 prices, and buyers aren't going to get a substantial savings on the price. Everyone is in the same boat."
After a tumultuous few years, we seem to have arrived at a standoff: Buyers are no longer able to overpay, and sellers are unwilling to lower their prices — and, in many cases, even to sell their homes.
Visit a real estate listings site, and odds are you won't find much. Week after week, few homes hit the market: New listings were down 20% in March from the same time a year ago, and down almost 27% compared with March 2019, before the pandemic, according to information from Realtor.com. The houses that are available tend to be overpriced or in need of work, real estate agents say. Sellers are not offering significant discounts, with national listing prices up 6.3% in March from a year earlier, to a median of $424,000, according to Realtor.com.
While sale prices may have leveled off nationally (according to Redfin, the median sale price slipped 1.8%, to $360,500, in the four-week period ending March 26, from the same time a year earlier), they are hovering near historic highs. And interest rates are well above 6% (in late March they were 6.42%, up from 4.42% a year earlier, according to Freddie Mac). That makes it expensive to buy a home and risky to sell one, if your current mortgage rate happens to be closer to 3%.
Add in a hefty dose of economic uncertainty — inflation, the prospect of financial instability, the war in Ukraine — and buying or selling a home could feel somewhat unnerving.
Not exactly a housing market for buyers
Spring is usually the busiest time for the housing market. But this year, there isn't the usual momentum. Lawrence Yun, the chief economist for the National Association of Realtors, said he expects we'll see somewhat "better than frozen conditions" during the second quarter of the year — unless, of course, interest rates fall "measurably," turning icy conditions into "vibrant" ones.
Still, there's an appetite to shop. Home showings are up 20% since the start of the year, according to ShowingTime, a company that tracks that activity. Google searches for "houses/homes for sale" also are up 20% from the beginning of the year. Mortgage applications were up 19% the week ending March 24, compared with the previous four weeks, according to data from Redfin.
"Relative to a couple of months ago, we're seeing traffic pick up — we're seeing fewer buyer cancellations — that's more telling of what lies ahead," said Greg McBride, the chief financial analyst for Bankrate.com.
But there isn't a lot to choose from. Why? Developers stopped building as many new houses as soon as the market cooled, after not building nearly enough for years. And as Daryl Fairweather, the chief economist for Redfin, put it: "Homeowners who have locked in record low mortgage rates have no incentive to sell right now. It's not like the bottom is falling out."
At the end of February, the United States had 2.6 months' supply of homes to buy, according to the National Association of Realtors. That might sound like plenty, but it's not: A healthy housing market has about four or five months' supply.
Will prices or mortgage rates fall?
Many real estate professionals are operating under the assumption that we've hit bottom.
The prevailing wisdom seems to be that prices will start to rise again as potential sellers who have held off on listing their homes decide they can't wait any longer, and buyers become acclimated to the higher interest rates and come around to the idea of paying more. "You can only put those decisions on hold for so long," said Rory Golod, the president of growth and communications for Compass.
That may have already started to happen in some places. While sale prices were down 4.5% in the Northeast and 5.6% in the West in February from a year earlier, according to the National Association of Realtors, they were up 5% in the Midwest and 2.7% in the South. The median sale price in Manhattan may have fallen 7% in February 2023, to $1.06 million, compared with the same time year ago, according to data compiled by Miller Samuel, but in Orlando, Florida, prices were up almost 4%, to a median of $358,000. Prices remained virtually flat in other cities, such as Houston, where they fell less than 1%, to a median of $302,250, during the same period, according to Miller Samuel.
But even without a price increase, buying a house today is more expensive than it was a year ago, and considerably more expensive than it was before home prices rose at their fastest pace in history during the first part of the pandemic.
Buy a median-price home today, with a 20% down payment on a 30-year loan, and you'll pay $1,808 a month in principal and interest, 23% more a month than you would have paid if you bought the same home a year ago, when the median sale price was $367,225 and interest rates were 4.42%.
If that depresses you, are you sitting down? That house you buy today will cost you 84% more a month to own than it would have if you bought it in March 2019, when the median price was $255,875, interest rates were 4.06%, and your monthly payments would have been a humble $984.
A buyer's only reprieve, it would seem, is a drop in interest rates. But how likely is that? Bob Walters, the CEO of Rocket Mortgage, predicts that mortgage rates will remain stable, or maybe slip a little in the months ahead, barring "an unwelcome inflation report."
But even if interest rates fall below 6%, they may not approach the enviable 2.5% rates that fueled the pandemic housing boom. "Interest rates don't follow the laws of physics," said Kate Wood, a NerdWallet home expert. "They're not bound to come down because they went up."
Renters relief, sort of
So what's a potential buyer to do? Renting doesn't offer a terribly appealing alternative.
While rents are no longer rising at the dizzying clip they did during the second year of the pandemic, they have not fallen either, leaving renters across the country paying historically high rents. In March, the national median rent, at $1,350 a month, was up 2.6% from a year earlier, a far more modest hike than the 17.6% spike that occurred in 2021, according to Apartment List.
In New York City, where the median asking rent was $3,470 at the beginning of the year, a renter would have to earn at least $139,000 a year — almost twice the city's median household income — to avoid being rent burdened, according to StreetEasy.
These "affordability challenges have been years in the making," said Kenny Lee, a StreetEasy economist. Over the past decade, New York state has created 1.2 million jobs, but only 400,000 units of housing statewide.
In New York City, however, renters have a little more power than they did a few months ago: In February, 16% of rental listings offered discounts, up from 11% a year ago, according to StreetEasy.
Nationally, renters are also in slightly better shape than they were a year ago. In January and February, apartments stayed on the market longer, as there were fewer people competing for them than a year earlier, according to RentCafe. "The demand isn't there," said Doug Ressler, the manager of business intelligence for Yardi Matrix, which provides data for RentCafe.
And close to 1 million units of new multifamily housing are under construction, the highest number since 1973, much of it in the Sun Belt. "There are a lot of apartments in the construction pipeline," said Robert Dietz, the chief economist for the National Association of Home Builders. "That will tame some of the rent growth."
This article originally appeared in The New York Times.
Address newsletter
Get the latest news on buying, selling, renting, home design, and more.