Spring House Hunt
Here's where single-family homes in the state gained the most value
Not in Boston, and the pandemic, among other issues, had a lot to do with that.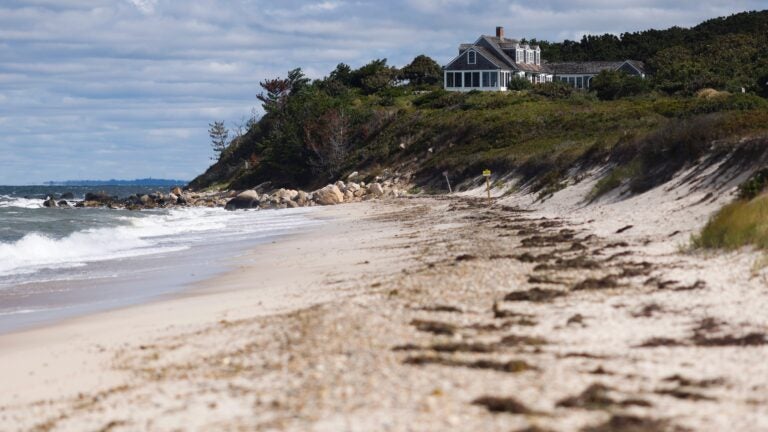 Median sale prices for single-family homes have risen across the Commonwealth since the pandemic, but they've climbed more in certain areas than others. Some of the most modest growth has occurred in unexpected places as well.
Using home sales data provided by The Warren Group, excluding communities with fewer than 10 sales in a given year and rounding the percentages to the nearest whole number, these are the top 20 communities with the highest median home price appreciation for single-family residences between 2020 and 2022:
As you can see, the majority of the communities are on the Cape and Islands or in Western Massachusetts.
Western Massachusetts cashes in
Steve Ray, broker/owner of Berkshire Real Estate in Pittsfield, said the past two years have been great for residential home values, with increases largely driven by the pandemic search outside the cities and low inventories.
But that party ended shortly after mortgage interest rates doubled last year, Ray said.
"There's no question we've seen appreciation around here, but we're also now seeing it's already peaked," he said. "Here's a very telling statistic: In 2019, homes in Berkshire County sold for 85 percent to 95 percent of the list price. In 2021, it was over 100 percent. In 2022, it was 73 percent. That tells you the market's changing."
He said there were a fair number of people who fled New York City and bought homes in the Berkshires once COVID hit. He also said it's possible that median sales prices in Western Massachusetts rose faster than they did in Greater Boston because they started out much lower.
"We saw more cash sales in the last two years than we ever have," he said.
Headed to the Cape
Emily Clark is the president of Berkshire Hathaway HomeServices Robert Paul Properties, headquartered in Osterville with satellite offices across the Cape. She said it's a similar story on Cape Cod.
"The pandemic has been a major driving force of relocation to the Cape," she said. "We've seen a lot of vacation-home buyers as you would expect. But with the move to remote work, we had a huge influx of people moving here full time in 2020 and 2021. The significantly low inventory levels have pulled a lot of our buyers forward: So maybe they planned on buying a home on the Cape in a few years when the kids graduated or something, but the pandemic made them act sooner."
She said home prices in Provincetown have been rising sharply for years, aided first by an influx of cash buyers from New York and, more recently, from Hollywood. Many buyers who have been priced out of Provincetown have wound up next door in more affordable Truro, driving prices up in that town.
"Baby boomers are about forty-five percent of our buyers, followed by Gen-Xers at thirty-five percent, and millennials make up twenty percent," she said. "Boomers are typically repeat second-home buyers. Gen-Xers are first-time second-home buyers, so they most likely have a primary residence elsewhere, and millennials are mainly primary-home buyers."
Meanwhile, back in Boston
As the state's job center, one might expect single-family home prices in Boston to be leading the pack, but several of the city's neighborhoods had some of the smallest median single-family home sale price increases in the state: Mattapan (7 percent), Charlestown (5 percent), Brighton (5 percent), Roxbury (3 percent), and Allston (2 percent).
Melvin A. Vieira Jr. of RE/Max Destiny in Jamaica Plain cautioned against reading too much into those numbers. For one thing, there are relatively few single-family homes in those neighborhoods. But he said there's another reason those properties aren't appreciating as quickly: the school system.
"When the kids start to reach school-age, the parents move out of the city," Vieira said.
He said single-family home prices in Boston are about as high as they can go, given the recent rise in mortgage interest rates and the school system.
"Home prices in Boston are getting near the ceiling," he said. "But it all comes down to the school systems."
He pointed to neighboring Brookline, a town with an urban feel and outstanding schools — and some of the most expensive single-family homes in Greater Boston.
"I'll tell you right now, if they straightened out the schools, single-family home prices would go through the roof," Vieira said.
Jim Morrison can be reached at [email protected]. Follow us on Twitter @GlobeHomes.
Address newsletter
Get the latest news on buying, selling, renting, home design, and more.