Spring House Hunt
Front door colors that are knockouts
Designers offer tips for boosting your home's curb appeal for a great first impression.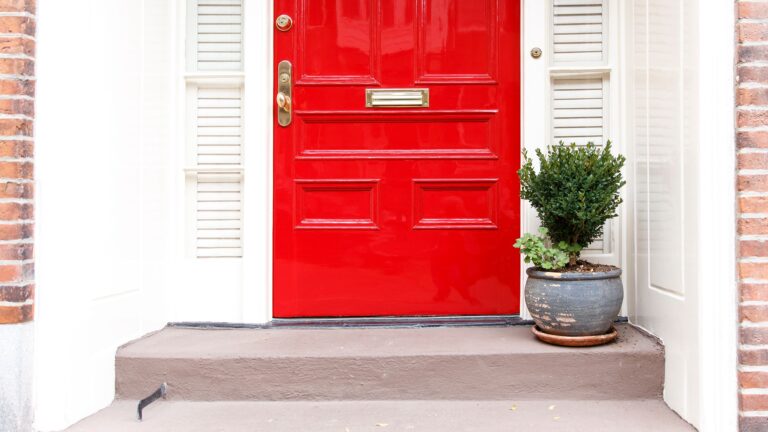 Designers have long posited that enriching small interior spaces with color is one way to quickly punch up the allure factor of a petite area. The same can be said of front doors. As a primary focal point of the façade, they can immediately heighten a home's curb appeal while creating a look distinct from other houses on the block.
Even if you're ready to cover your front door in a new hue, the hardest part can be making a decision about the color. It's a public-facing project, after all. The best way to get started is simple: Consider shades that feel intuitive and inspiring.
If you're a traditionalist looking to mix things up just a little, consider the style and year of your house and go from there, said Lesley Myrick, a designer in Macon, Ga. "A sleek modern home can suit punches of bold, saturated colors, but a historic home or one with classic architecture, like a Colonial, looks best in classic colorways that have stood the test of time."
Vintage color palettes are easily searchable online — just look for exterior colors for the year and style of your house — or seek out manufacturers like Sherwin-Williams and Benjamin Moore, which offer heritage paint lines.
If you're daring to go bolder, unexpected hues can be truly transforming. Malorie Goldberg, principal of Noa Blake Design in Marlboro, N.J., is a fan of bold color fronting a home. "We love playing with unexpected colors on the front door, especially variations of primary colors like reds, blues, and yellows, as they tend to have some element of classicism to them while feeling playful and whimsical at the same time."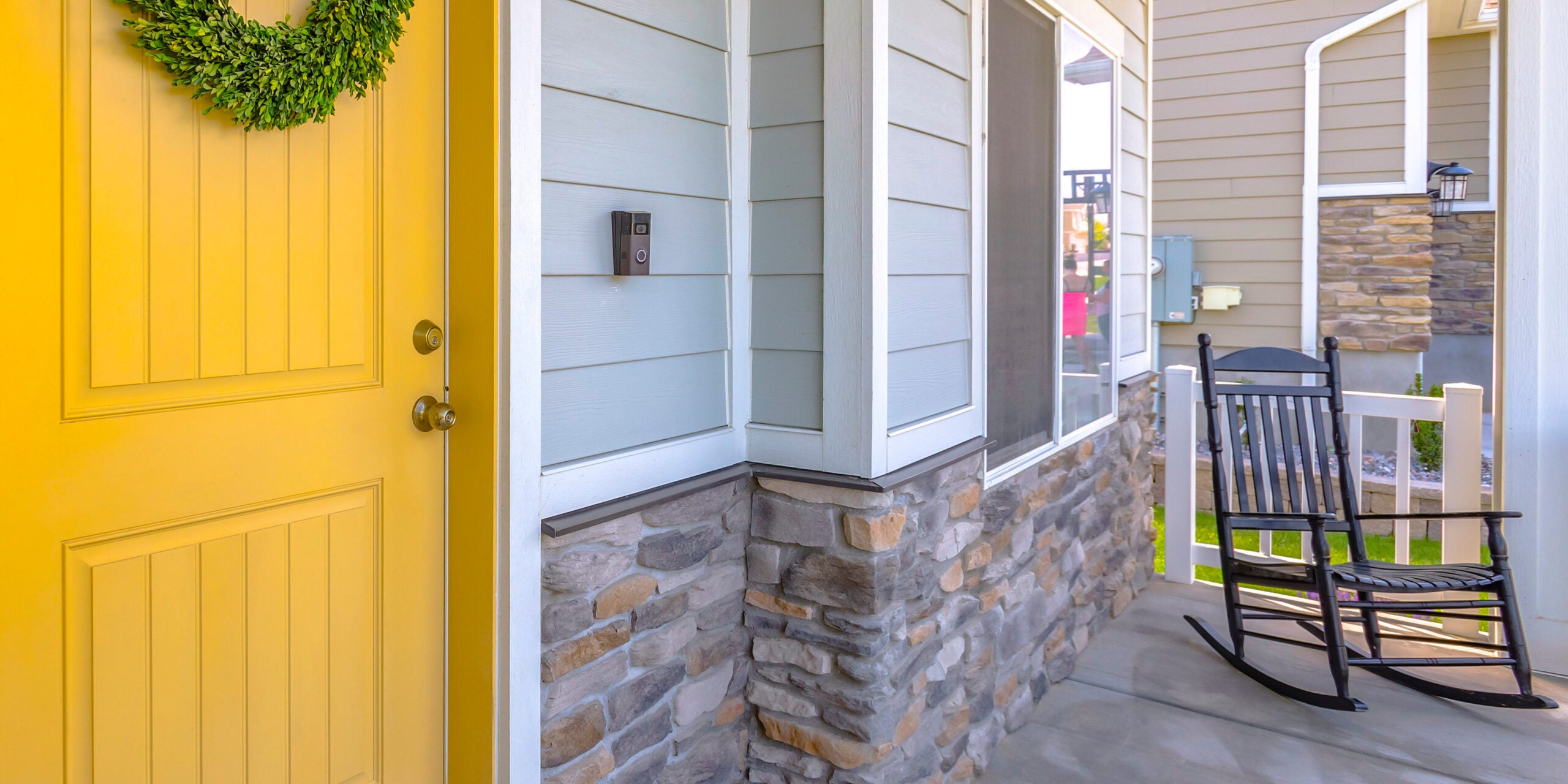 A front door that's red can infer a mortgage on the house has been paid off. A pink door, on the other hand, takes a lighter tone style-wise. "It can feel playful, warm and inviting," said Audrey Smit of This Little Street interior design in Berkeley, Calif.
Joanna Hawley-McBride, a digital creator and blogger in the Pacific Northwest, said shades of pink can be both demure and brazen. "A pale pink almost feels like a neutral, or opt for a bolder version that leans coral for a modern take on the traditional red front door."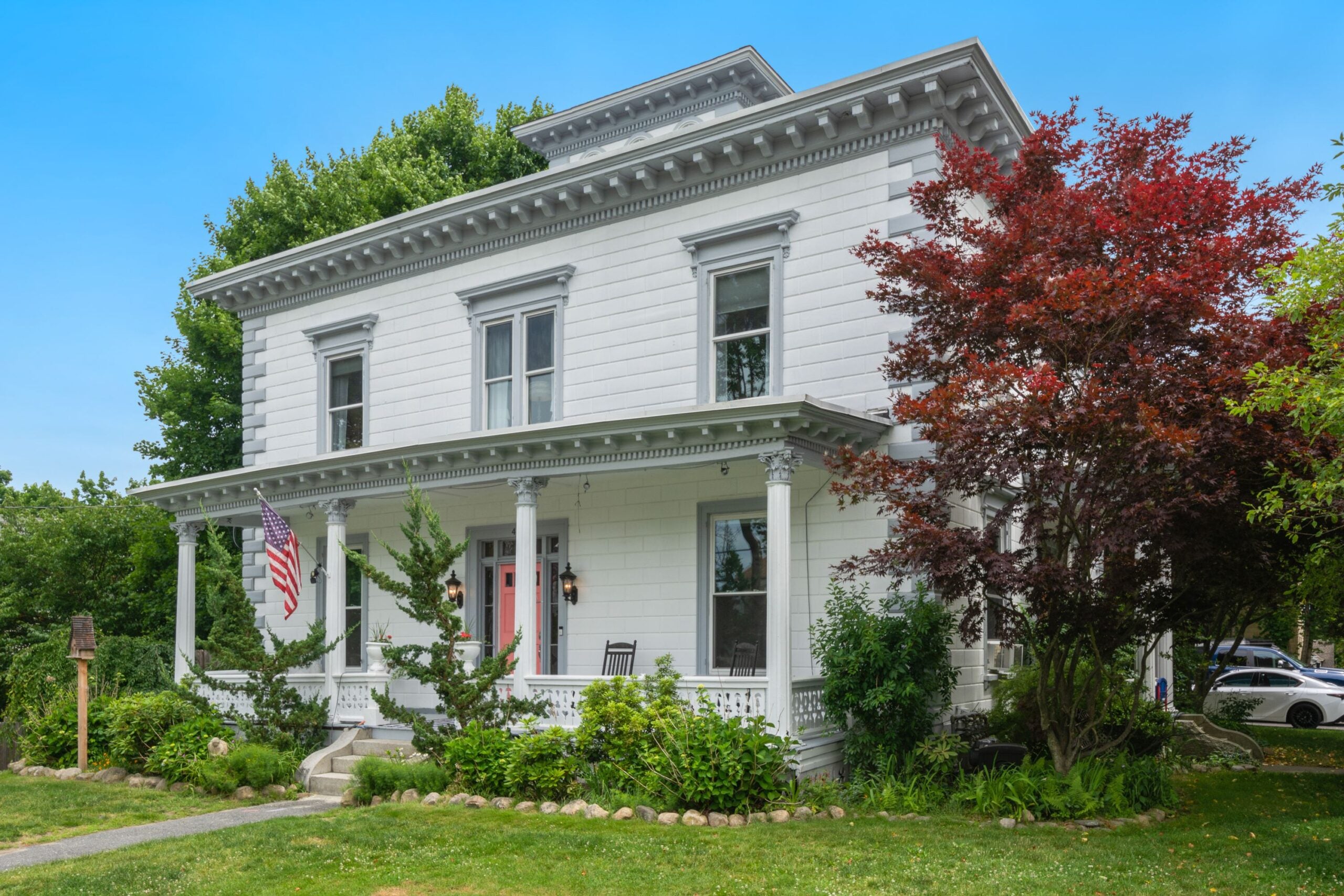 Black is a popular option. "Visually, a black door presents style and sophistication. It's the color of power," explained Mark Lynett, a broker with Gibson Sotheby's International Realty in Provincetown. And, along with shades of blues, homes with black doors also tend to have the best resale value, Lynett said.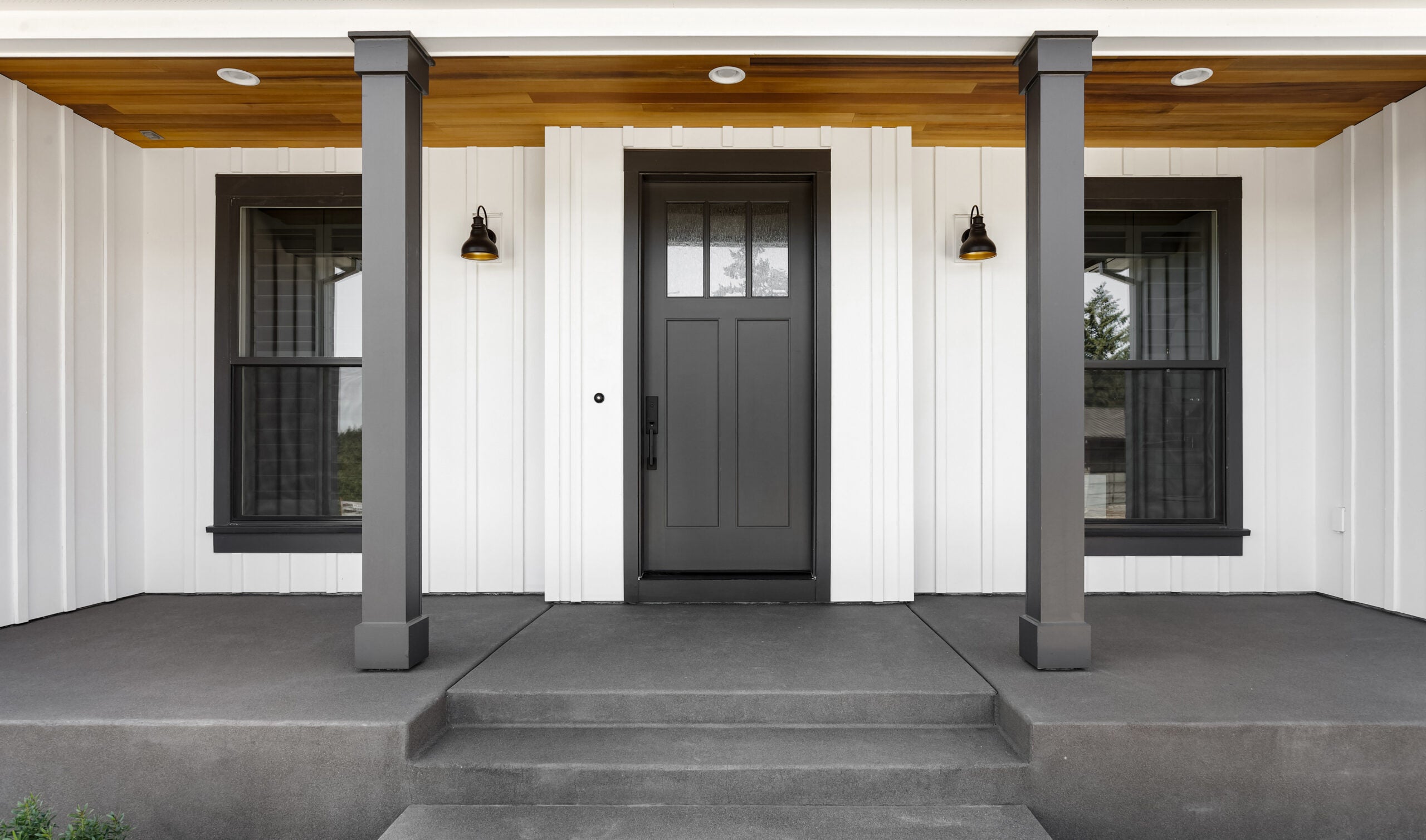 Lynett said his stomping ground is perfect for finding color inspiration. "Provincetown is a palette of color like no other. Homeowners proudly share and display who they are inside and out. Experiment with bold and subtle colors. Don't be afraid of making a statement. Express yourself!"
One design trick that makes colored doors look hyperglam: a high-gloss finish, which gives it a lustrous shine.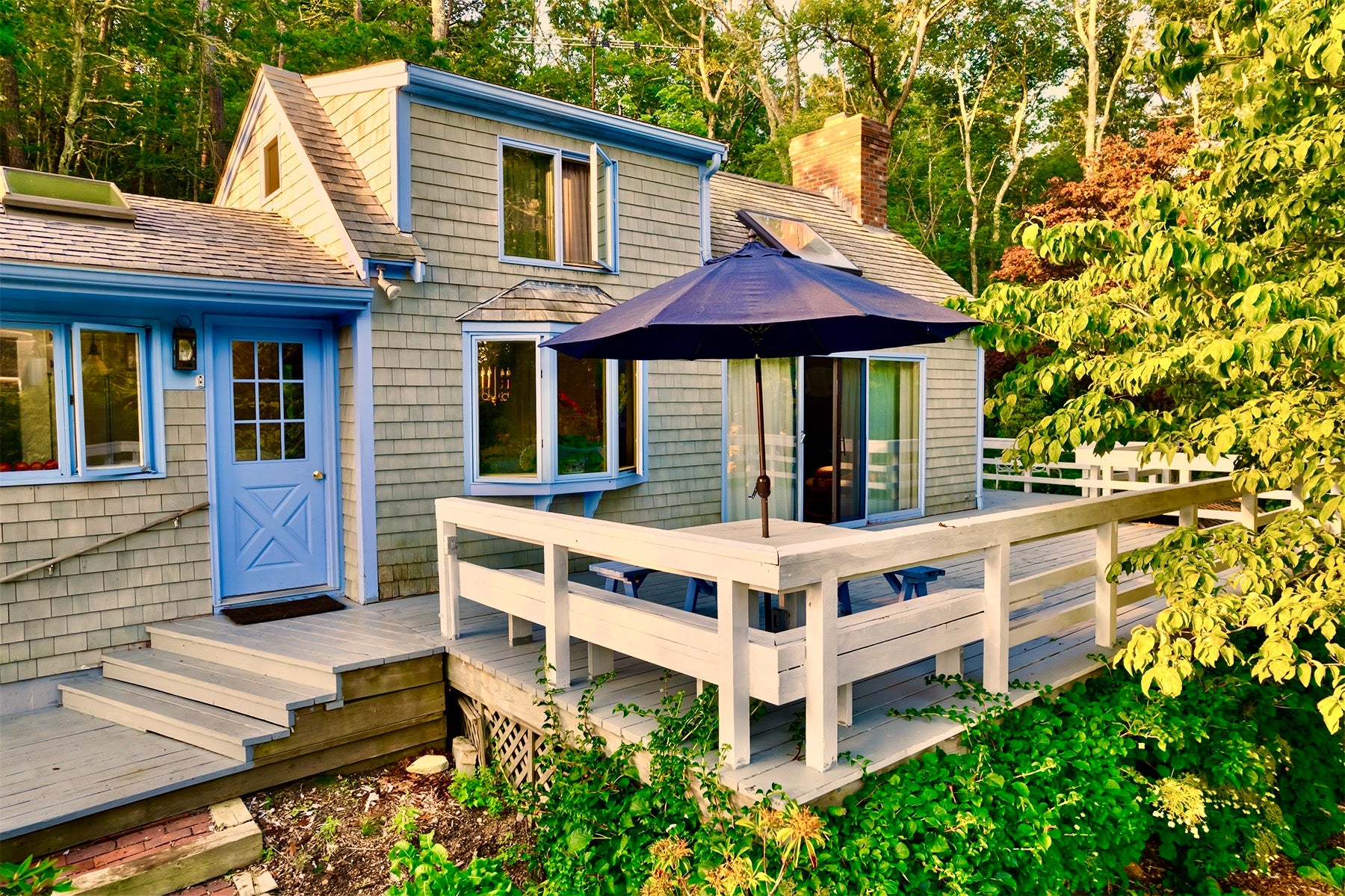 A more understated shade can look just as vogueish.
Heather Kurdyla, a prop stylist from Long Valley, N.J., is finalizing the paint scheme for the circa-1850 Federal-style farmhouse she shares with her husband. Though the house was originally white, Kurdyla is leaning toward a mushroom brown for the exterior and a dark olive green or almost-black shade for the Victorian style double front doors. "I want the house to blend into its surroundings and have been inspired by early American Colonial homes and other historic homes in the area. For me, I'm more inspired by colors that are earthy in tone and pigments that were originally derived from organic materials."
One last piece of evergreen advice: Let the seasons guide you.
"While most people will paint their front doors during the warmer months, don't forget to think about how it will look year round with seasonal decorations when choosing a color," said Kate Bowler, an author and blogger who lives on Boston's South Shore. "A bold coral pink or a deep Hale Navy paint would make a great contrast for holiday greenery in the winter and make a floral wreath pop in the spring."
Christina Poletto lives in New York City, where she writes about unusual old homes and interior design trends. Follow her on Instagram @christina_poletto.