Get your wardrobe summer ready with these great deals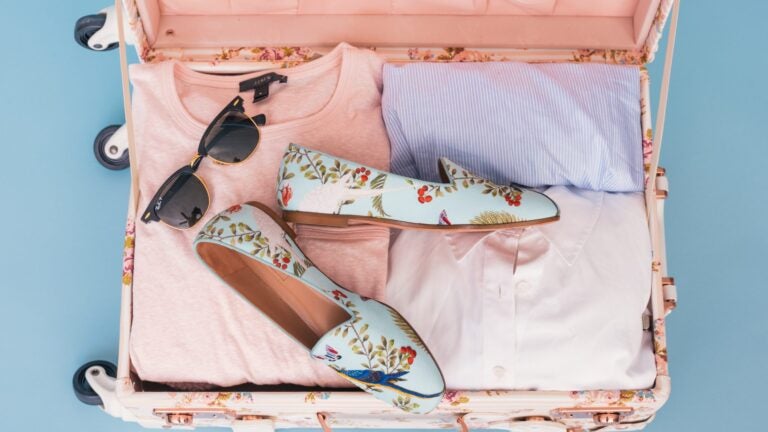 As the weather heats up and we begin the summer of the century, it's time to update our wardrobes! Goodbye to heavy coats and turtlenecks, hello to fresh t-shirts and breezy summer dresses. Whether you're the office fashionista or you're planning a beach vacation, you'll need the proper attire for every occasion. With these fantastic deals from Banana Republic, you can upgrade your summer style without breaking the bank. With both women's and men's clothing discounted, you don't want to miss out on this chance to save. Keep reading for the best deals on Banana Republic's summer clothes and discount codes!
Free shipping and returns
Free shipping on orders of $50 or more and free returns for all. Offer ends December 31.
Banana Republic is making saving simple this season by offering free shipping! Spend $50 or more on their amazing summer fashion and get them delivered to your home for no extra cost! Banana Republic has some beautiful summer styles to revamp your wardrobe, like these Skinny Traveler Pants , the perfect pants for a summertime patio dinner. And if they don't fit, don't worry! Banana Republic offers free returns on all orders. Skip shipping costs on your order by selecting the free shipping option during checkout.
Super sale items
Extra 50% off sale styles. Offer ends May 24, 2021.
If you can't ever pass up an off-season sale, this Banana Republic deal was made for you. In this special online-only offer, you can get an extra 50% off of select styles that were already discounted! This extra discount applies to items with prices ending in .97 or .99, so keep an eye out as you browse the online sale section. Get a head start on building your wardrobe for next winter with great pieces, like this beautiful Italian wool crewneck sweater. It may be heating up now, but we all know how quickly winter rolls around each year. Before we know it, we'll be back to bundling up, and prices on winter clothes will skyrocket. So jump on this offer quick– it expires on May 24th and you definitely don't want to miss out! No codes necessary for this one; your discount will be automatically applied at checkout.
Sitewide deals
Up to 40% off sitewide. Offer expires May 24.
It's time for some serious shopping with this amazing deal! Starting on May 20, get up to 40% off of items sitewide on Banana Republic. With these discounts, you can score stylish items, like this Sandwash Tank Dress, in two different colors, to keep cool and fashionable all summer long. Don't wait, this sale ends on May 24! No code needed, simply shop and save!
New member discounts

20% off with Banana Card purchases over $50 with code: WELCOMEBR. Offer valid until December 31, 2021.
Can't get enough Banana Republic? Apply for a Banana Republic Credit Card! New members will get 20% off their first purchase of $50 or more. These Vitamin A Luciana bikini bottoms are the perfect piece to get this new member deal! With the Banana Republic credit card, you earn points when you shop at any Gap.Inc brands both in-store and online. Apply for the BR card now and use discount code WELCOMEBR to seize this fantastic saving opportunity.
Can't find pieces you love in the current collection? Don't fret! There are always new deals being added to our Banana Republic savings page to help you save in style season after season!
This content was created by a Boston.com partner. The editorial department of Boston.com had no role in writing, production, or display. Boston.com may be compensated for publishing this content and/or receive a commission on purchases of products or services described within the post.