Home Depot Deals to Help Create your Dream Home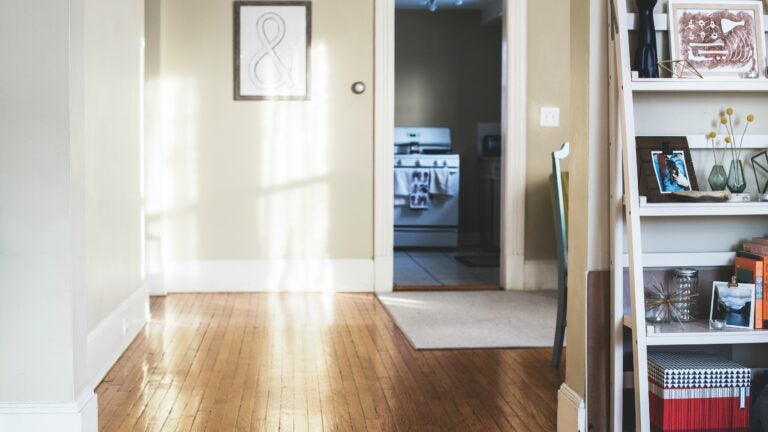 Staying home all of 2020 taught us a valuable lesson: it's important to create a living space that we love! It's true, our homes are not only a reflection of ourselves, but they also have a massive influence on our daily mood. Although we've returned to normality, making our homes a space that we are excited to come back to at the end of each day can immensely increase the quality of our lives. While creating your dream home means something a little different to everyone, one truth that remains is that you don't have to be a millionaire to have a home that you love! Whether you live in a tiny NYC apartment or a ranch in the suburbs, Home Depot is the place to go for all your home improvement needs. From decor to furniture to appliances, their great prices year-round coupled with their various deals throughout the year provide plenty of opportunities to save while you shop for your perfect space to call home. Keep reading to learn more about how you can use the Home Depot deals to create your dream home!
Take 20% off your next Home Depot storage order
Get 20% off your order with CODE: BTCSAVE2021. Minimum order value of $200. Valid until July 20.
A large part of creating a space that we love is organization. Without it, we lack storage space, causing our homes to become messy and cluttered. Regardless of how tidy you prefer to keep your home, there's no arguing that having adequate storage space can massively improve your space. Some people hear the word storage and immediately picture big, ugly plastic boxes and bins, but this is not the case. Decorative storage is an excellent way to stay organized without sacrificing your decor and interior design! The Home Depot furniture department carries some perfect storage items, like this distressed wood wall shelf. Use it to store books or decorative items to supplement your home organization. Plus, you can score it at 20% off with code: BTCSAVE2021 when you spend $200 or more!
Save big with Home Depot free shipping
Get free shipping on most Home Depot orders. Minimum order value $45. Valid until December 31.
Most of the time, the things we love most about our homes are in the smallest details. For instance, many people have a favorite decorative couch pillow or even a favorite set of bowls! That said, when creating your dream home, focusing on the small details is what's important, as it results in an amazing final product! This is also the case when it comes to deals and discounts; the small detail, like getting free shipping, can make all the difference when placing an order. This current Home Depot deal is offering free shipping on most orders of $45 or more; just what you need to order some smaller items for your home! This magnetic wall bar is the perfect example of the detail your kitchen needs to get on the path to perfection. A simple and unique piece to keep your knives and cutlery items neat while putting them on display becoming part of your kitchen decor. Remember, it's all in the details!
Get discounts when you sign up for the Home Depot newsletter
Sign up for the Home Depot newsletter to get $5 off your order
Focusing on one room at a time is the key to creating the home of your dreams. Rather than attempting to tackle every room at once, approach this project strategically by starting with your favorite room or the room you spend the most time in. If you love to cook and value your time spent in the kitchen, begin by examining the space and decide what you do or don't need. This may involve adding new decorative pieces, adding special lighting, or even replacing old appliances. Home Depot is one of the best places for purchasing appliances, both big and small. Plus, with the Home Depot deal offering $5 off when you sign up for their newsletter, you can save on the kitchen items you've always wanted. For those who developed the hobby of baking during the lockdown, a hand mixer is something you might have been putting off buying for quite some time. But with this Home Depot deal, now is the perfect time to cop one, like this 5-speed hand mixer! The addition of an appliance you've been longing for can make a world of a difference!
Save on Home Depot bedding and bath item
Get up to 40% off all bedding and bath
Your bedroom and your bathroom are two other important rooms to given special attention to when revamping your space. You want your bathroom to be neat and organized so you can easily access everything you need, such as towels, makeup, and toiletries. And, of course, you want your bedroom to be your own personal sanctuary to return to at the end of the day–a comfortable oasis to drift to sleep. Right now, you can save big as you create your sanctuary with the Home Depot deal offering 40% off bedding and bath products. Whether you're looking for a new plush bath mat, or the perfect duvet to make your bed feel like a cloud, you can score huge savings with this Home Depot deal!
Save even more on Home Depot's Special Buys of the Day
Get 50% off of Special Buys of the Day
Shopping sales is always a great way to find pieces you love for a great price! The cost of furniture and home decor can quickly add up, and that often causes people to put creating their dream home on hold. But, for many people, putting this task off for too long results in giving up on it altogether, and living in a space that just doesn't quite feel like home. Finding great sales, like this Home Depot deal offering 50% off of their Special Buys of the Day, presents the perfect opportunity to snag home essentials for less. You can always find amazing items in the Special Buy of the Day tab on the Home Depot website, like these metal decorative baskets! Great pieces for sprucing up your living room decor, plus they double as storage for things like throw blankets and pillows. And, of course, there are even more amazing home improvement products like this on the Home Depot website, all for 50% off!
If you're still looking for more Home Depot deals, visit our Home Depot coupons page! Find even more ways to save while you shop and never miss a sale again!
This content was created by a Boston.com partner. The editorial department of Boston.com had no role in writing, production, or display. Boston.com may be compensated for publishing this content and/or receive a commission on purchases of products or services described within the post.