Journeys Student Deals for Back to School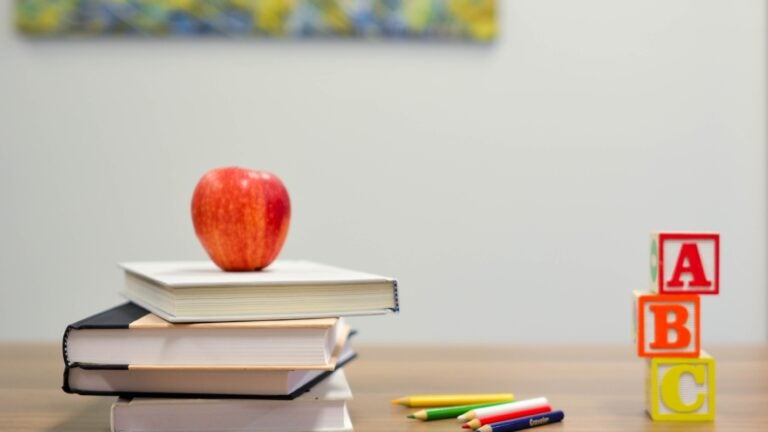 Back to school season is in full swing and that means one thing: it's time to shop! Whether you're preparing your grade school student for their first day of kindergarten or sending off your freshman student to their first semester in the dorms, you're going to need some great deals to afford your back to school purchases. We all know that one of the most important parts of back to school shopping is clothes; regardless of their age, you'll need to send your student off to school equipped with some new shirts, pants, sweaters, and shoes to help them look their absolute best for the new school year. Luckily, Journeys student back to school deals are here just in time for back to school shopping. Check out these four deals and discounts that will help you save!
Discounts on Journeys kids' sneakers
Get up to 40% off kids' sneakers. No minimum order required. Valid until January 1, 2022.
Kids always seem to go through shoes more quickly than anything else. We send them off to school and by the end of the first week the shoelaces have already turned from white to gray. By the end of the month, you can hardly even remember what color the shoes were when you first bought them! This is why it's imperative for parents to score kids' shoes for discounted prices. And with these back to school Journey student deals, you won't have to worry about overspending on kids' shoes this year! Right now, Journeys is offering up to 40% off kids sneakers! Cop a stylish pair of shoes for your student, like these Vans old school skate shoes! The perfect pair for running around the schoolyard with their classmates or walking around campus, all without breaking the bank!
Journeys student deals to save even more on sale items
Take up to 50% off of Journeys sale styles
Whether you're shopping for your new college wardrobe, or looking for some inexpensive clothes your kid will love, shopping the Journey sale section is a great idea! Because why shop full price items when you can get them on sale? This deal could not come at a better time, as students gear up for a new school year! Right now Journeys is offering up to 50% off sale items! This is the perfect opportunity to stock up on clothes, accessories, and shoes at discounted prices. These New Balance 247 athletic shoes are the perfect pair of sneakers for your high school student to wear for PE class or after school sports! With these prices, you may even want to snag a pair for yourself!
Journeys newsletter sign up deal for back to school
Get $5 off your Journeys order when you sign up for the newsletter. Valid until January 1, 2022.
We all know that when it comes to saving, every penny counts! Thankfully, at Journeys, there is always a chance to save a few bucks, and if you love Journeys, what better way to stay up to date than with the newsletter? When you sign up for the Journeys newsletter, you can save $5 on your order! Use this savings opportunity to get a great deal on your student's back to school essentials, like a JanSport backpack, the perfect bag to carry everything they need around campus for successful school days!
Journeys student deals on shipping
Get free shipping on your Journeys order with no minimum order requirement. Valid until January 1, 2022.
With back to school shopping taking priority for most parents around this time of year, everyone is looking to save wherever they can. This can mean shopping sale or clearance sections, keeping an eye out for the best back to school deals, or, of course, free shipping! This back to school season, you'll definitely want to buy a few items, not only for the discounted prices, but because they're offering free shipping as well! That's right, shop as little or as much as you want on the Journeys website and get free shipping with no minimum order requirement! Use this offer to order some more back to school staples, like these women's adidas 3-stripe leggings, great for lounging around the dorms and studying comfortably!
Need more Journeys deals? Check out our coupon page for more regularly updated deals, coupons, and promo codes for Journeys and other popular brands!
This content was created by a Boston.com partner. The editorial department of Boston.com had no role in writing, production, or display. Boston.com may be compensated for publishing this content and/or receive a commission on purchases of products or services described within the post.