Let the Klarna App Help You Save this Holiday Season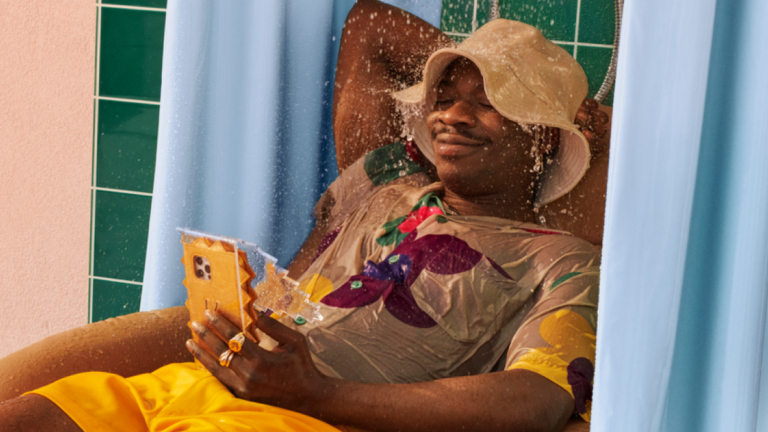 With Black Friday and Cyber Monday right around the corner, it's just about time to start holiday shopping, and luckily, Klarna is here to help! Holiday shopping can be quite detrimental for our bank accounts; with purchasing presents for our family members, close friends, and our partners, the costs quickly add up. Regardless of who you're shopping for this holiday season, you surely shouldn't have to drain your savings! As their motto states, "buy now, pay later," the Klarna appallows you to pay for your purchases over time. Plus, with their discounts with popular partnering brands, you're bound to score great prices on your holiday purchases. Keep reading to find out how you can save this holiday season with the Klarna app!
Buy now pay later with installments on the Klarna app
Pay in 4 payments everywhere with the Klarna app
Imagine this: you're online shopping on your partner's favorite clothing brand's website. You spend an hour scrolling through the products, searching for the perfect gift. At this point, you're no longer paying mind to the prices, you're simply looking for something that stands out and that they would be thrilled to receive. Then, you find it. The color is just right, it impeccably fits their style, and the size you need is even in stock. All in all, it's the perfect sweater. You add it to your basket and go to checkout, and the inevitable happens, you see the price. You've unintentionally gone way over budget, but now you have your heart set. You've found the perfect present and there's no going back. That's where Klarna comes to save the day! Rather than draining your bank account and leaving yourself no funds to purchase any other gifts, you can use the Klarna app to split your payments up. With Klarna, you can pay in four payments rather than one, making holiday shopping much more affordable and a far less stressful experience!
Sign up for the rewards program on the Klarna app to save
Get a $5 welcome reward when you complete your first purchase
Already know all about the beauty of the Klarna app? Used the service and loved it? Then it's time to become a Klarna rewards member! There are always special perks for joining your favorite store or brand's rewards program, and Klarna is no different! Klarna's free rewards program, Vibe, will help you earn rewards as you shop and use Klarna. All you have to do to join is download the app and sign up! Plus, you'll even get a $5 welcome reward after completing your first purchase as a Klarna rewards member! Sign up today for the welcome reward and other member-only perks.
Get Nike discounts on the Klarna app
Get up to 40% off Nike purchases when you pay with Klarna
The wonderful season of giving is almost here, which means it's time to start holiday shopping! There's nothing more satisfying than finding the perfect gift for the ones you love most, but there's no deying that searching for something even your pickiest friend will love is quite the challenge. However, when it comes to holiday presents, there are a handful of brands that you can't go wrong with. Staple brands, like Nike, are a great place to shop, but with their generally higher-end prices, there may not be much room left in your holiday budget. But, luckily, with Klarna, you no longer need to worry about overspending! Not only will you get to pay off your purchase over time, Klarna also partners with Nike to offer up to 40% off Nike purchases! Overall, with Klarna, there is no reason not to browse the Nike website for holiday gifts!
Use the Klarna app to save big on Tommy Hilfiger
Get up to 50% off Tommy Hilfiger with Klarna with promo code: WARMUP
As we've learned, holiday shopping has never been easier with the Klarna app! All you need to do is download the Klarna app to your device, sign up for an account, and start shopping. From paying in multiple installments to Klarna's partnerships with popular brands, you're bound to save big this holiday season. You can find deals from some incredibly popular brands, like Nike, SHEIN, H&M, and, of course, Tommy Hilfiger. In fact, you can get up to 50% off Tommy Hilfiger purchases when you use Klarna promo code: WARMUP! This is the perfect time to save on a holiday gift for your favorite Tommy Hilfiger lover, or to even treat yourself to a new piece of clothing!
Can't get enough Klarna deal? Check out our Klarna coupon page for more discount and information on how you can save by using Klarna!
This content was created by a Boston.com partner. The editorial department of Boston.com had no role in writing, production, or display. Boston.com may be compensated for publishing this content and/or receive a commission on purchases of products or services described within the post.