September Savings at Office Depot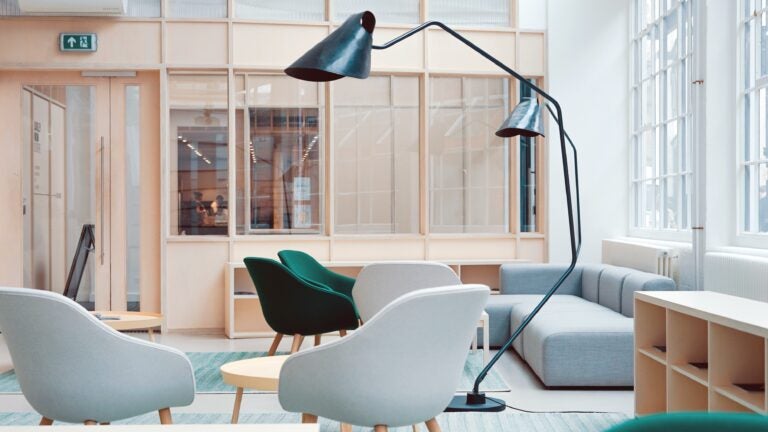 With back to school season in full swing, in addition to the continuation of working from home, it seems like school and office supplies are always on our shopping lists. Whether you're shopping for electronics and tech gear or simple pens and paper, Office Depot always has everything you need! And this month, they're offering some great ways to save, just in time for Labor Day! Keep reading to find out how to save on your school and work essentials in September!
September savings on Office Depot furniture
Get 40% off select furniture
Since many companies around the world have acclimated to working from home, you may find yourself getting more and more comfortable with the concept. At this point, it's about time to upgrade your home office space! Office Depot is the place to shop if you no longer want to work from your couch. With Office Depot offering 40% off select furniture, you can save on a new desk or desk chair, like this Realspace Fennington leather high-back desk chair!
Office Depot savings with promo codes
Get 20% off your qualifying regularly priced purchase with CODE: DMX36. Valid until September 4th.
While the school year is definitely well underway, it's never too late to purchase new school supplies. Kids burn through their back to school items so quickly; it seems like only a month into the school year and they've already lost half the pens and pencils you bought them and their backpacks start to look a bit beat up. Whether your child needs some extra items to make it through the school year or you missed something on your back to school shopping list, this month is an excellent time to shop at Office Depot for whatever it is you need. Right now, you can use promo code: DMX36 to save 20% on select regularly priced products! Use this code to save on a brand new JanSport student backpack, as a replacement for when your child finally rips a hole in the one you bought last month!
September deals on Office Depot photo products
Save 25% on photo products with CODE: 38753040. Valid until September 25th.
Back to school season is a great time to update your family photo collection! With the infamous picture day right around the corner, you'll definitely want to get some extra prints to send to friends and family. Ordering extra prints from the school photography company can be rather pricey, so why not save with Office Depot's photo deals? Right now, you can score 25% off photo products when you use code: 38753040. Save on prints and and other specialty products, like a customized wall calendar with your favorite family photos!
Save on customized Office Depot products
Get 25% off custom labels, stickers, name badges, and engraved signs with CODE: 86450412. Valid until September 25th.
Fall is always a fun time of year because of sports! After a long summer break, your favorite teams are about to hit the field once again. It doesn't matter if you're cheering on a professional football team or your child's peewee team– you have to represent to show your support! What better way to cheer on your team than with customized merchandise from Office Depot? That's right, you can save 25% on custom labels, stickers, name badges, and engraved signs when you use promo code: 86450412! Use this code to save on something special to show your favorite team some love, like a custom bumper sticker! The possibilities are endless with this great Office Depot deal!<
Office Depot free shipping deals
Snag free next business day shipping on orders $45 or more.
If you're a business owner, you have the exciting task of keeping your office or store location fully stocked at all times. You know just how stressful it can be when you run out of an essential item or when that essential item breaks. Your next few days are spent on a mission to solve the problem as quickly as possible. Sometimes that means rummaging through your storage or even your own home for a temporary replacement, or even having to rush to order something online that will take days to arrive. But luckily, this month at Office Depot, you can score free next business day delivery on orders $45 or more! No need to worry about waiting for extended periods of time to get your delivery, because Office Depot will get whatever it is you need, tomorrow! Don't miss out on this great opportunity to save on shipping costs. Use this to order an office staple, like an Ativa 10-sheet cross-cut shredder! Another amazing chance to save!
Save on Office Depot signage
Get 25% off signage with CODE: 29253767. Valid until September 25th.
Can't get enough signs? Office Depot is the perfect place for you! Just in time for high school football season, you can save 25% on custom signs when you use promo code: 29253767! No matter what kind of sign you're looking to buy, Office Depot has you covered. Use this deal to score a custom yard sign to support your football player's team!
Still searching for more Office Depot deals? Check out our coupon page to find even more Office Depot deals, promo codes, and coupons!
This content was created by a Boston.com partner. The editorial department of Boston.com had no role in writing, production, or display. Boston.com may be compensated for publishing this content and/or receive a commission on purchases of products or services described within the post.