St. Patrick's Day Deals You Won't Want to Miss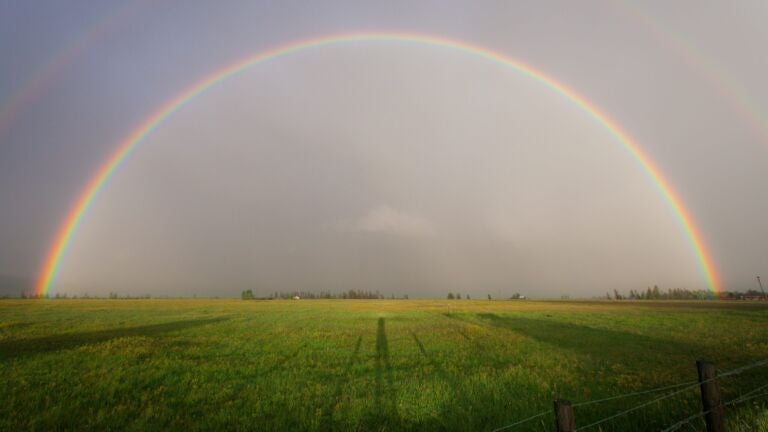 The changing seasons are always a great excuse to browse your favorite retailers' online stores. Plus, there's no need to worry about breaking the bank this time of year with St. Patrick's Day sales to help you save! St. Patrick's Day falls on March 17, and what better way to celebrate than by sneaking in some savings on your online orders? We've gathered some of the best St. Patrick's Day deals to help you best prepare for this weekend's shopping. Keep reading to find out what you can save on during this early spring holiday!
The best St. Patrick's Day deals
Get 20% off at Office Depot with promo code DMX12
Save 15% or more on Booking.com
Score up to 30% off, plus free shipping on your Blue Nile orders
Get 45% off, plus free shipping at MyProtein with promo code PATTYS45
Office Depot's St. Patrick's Day offers
Use promo code DMX12 to get 20% off your order. Code expires on March 19.
Whether you've returned to the office or are still working from home, office supplies are almost always a necessity. Office Depot is a great store to check out for low prices on office staples. From printer paper and pens to printers and monitors, no matter what you're looking for, you'll find it for a great price. Plus, during St. Patrick's Day, you can use our Office Depot promo code to get 20% off your order! Use this coupon to score something useful, like a Kenneth Cole 4-wheel backpack, to help transport your belongings to and from the office. This discount expires on March 19, so don't miss out on this great chance to save!
Save on your next vacation with Booking.com
Book your next vacation using Booking.com and get 15% off. Valid now until March 31.
When it comes to travel, it's always best to book trips as early as you can, to help you score the best price. Traveling is not cheap, but using platforms like Booking.com helps you directly compare your options when searching for flights, accommodations, car rentals, and more. This ultimately helps you save as much as possible, taking a bit of the stress out of planning your trip. Right now until the end of March, you can take advantage of the Booking.com St. Patrick's Day offer to get 15% or more off your reservation!
Shop Blue Nile's St. Patrick's Day deals
Score 30% off your Blue Nile order, plus free shipping with promo code BN2022. Code valid until March 27.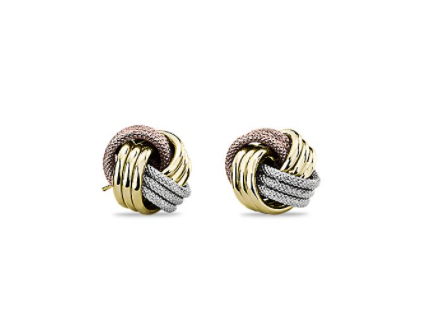 It's always a great time to shop for new jewelry, especially when you find great deals! Blue Nile is the perfect place to shop for jewelry of all sorts; from diamonds to gemstones to statement pieces, Blue Nile truly has it all. Whether you're shopping for yourself or someone you love, you definitely won't want to miss their St. Patrick's Day sale this year. Apply code BN2022 to get up to 30% off your order, on top of free shipping! You'll find some great pieces as a part of this promotion, like these trio love knot earrings, made from Italian gold. Check out the Blue Nile website for even more discounts on their beautiful jewelry.
Save on your Myprotein order
Get 45% off your order, plus free shipping with code PATTYS45. Code valid until March 17.
Sticking to the fitness resolution you set at the start of the year? Then you surely will be needing some protein powder and supplements! Myprotein is a great place to find just that. They're hosting a St. Patrick's Day sale to help you score huge savings on your order. Use promo code PATTYS45 to get 45% off Myprotein purchase, in addition to free shipping! That's almost half of the price delivered straight to you for free, what more could you ask for? Use this promo code to stock up on a fitness necessity, like this clear vegan isolate. But you must act fast, as this offer ends on March 17!
Missed out on the St. Patrick's Day deals?
While St. Patrick's Day isn't the biggest shopping holiday of the year, we're here to help you find the best ways to save. Check out our coupon page to find deals and discounts from your favorite retailers all year round!
This content was produced by our creative services team in collaboration with a partner. The editorial department of Boston.com had no role in its production or display. Boston.com may be compensated for publishing this content and/or receive a commission on purchases of products or services described within the post.