Summer Sales Roundup: Save Money While You Shop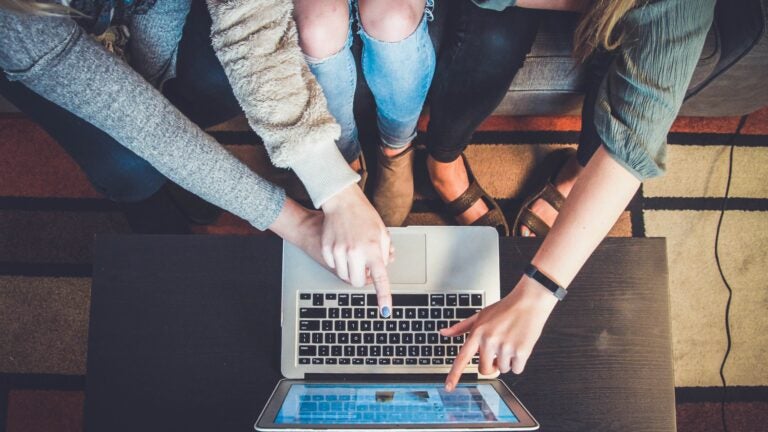 Yet again we have reached the best part of summer: summer sales! If you're anything like us, this part of the season is a bit confusing when it comes to shopping. You're starting to get sick of your summer clothes and have the urge to buy some new pieces, but the looming fall necessities seem like the better option for your wallet. But why not have both? With summer sales in full swing, we're here to tell you you can have it all! From clothes to tech to prints, we have all the best deals and coupons to help you save money while you shop this summer!
Save money on prepaid phones at the Verizon Wireless summer sale
$100 off Select Prepaid Phones + No Activation Fee with CODE: CELEBRATE. Valid until July 31.
Prepaid phones are all the rage right now, and we're here to tell you why: they are money savers! Yes, with a prepaid phone, gone are the days of being tied down by a long-term phone plan. With Verizon Wireless prepaid phone plans, you decide how much data you want each month, make a monthly payment, and enjoy. Over time, a prepaid phone can save you hundreds of dollars on phone bills and data expenses. You can even choose from Verizon's prepaid smartphone options, which include the Apple iPhone 12! For even more savings at Verizon, use our coupon code: CELEBRATE to cop your new iPhone at $100 off with no activation fee! A great summer deal to keep your pockets full!
Money saving clothing options at Light in the Box
Take $10 off when you spend $60 or more with CODE: JULY17 Valid until July 19.
Everyone loves the feeling of stepping out of the house in a new fabulous outfit. Whether it's a statement piece or a simple basic, having a new stylish piece to express your personal style is important for everyone. Lucky for fashion lovers, we have some great deals to help you save while you shop! Light in the Box is an online shop with amazingly low prices to help you look your best without breaking the bank. Right now, you can shop their summer sale and take $10 off when you spend $60 or more with code: JULY17. For those of you still looking for some additions to your summer wardrobe, you can use this Light in the Box sale to purchase summer staples, like these men's swimsuit bottoms. You'll love these shorts because they'll keep you looking good and keep your pockets full!
Cash saving Forever 21 summer deals
Take 15% off your order with CODE: AFFEXTRA15. Valid until August 1.
This point in the summer is the perfect time to begin preparing for your fall and winter wardrobes. Whether we like it or not, summer will eventually come to an end and you'll probably be needing a few more layers than swim trunks and sandals. Plus, fall and winter clothes are so expensive once the colder months roll around, so shop smart by taking advantage of the summer discounts! Forever 21 offers great prices, and is the perfect place to stock up on trendy basics, like this mock neck sweater vest! More importantly, you can cop pieces like this for 15% off when you use code: AFFEXTRA15. Look great and save big; what more could anyone want?
Ways to save on Costa del Mar prescription sunglasses

Take an extra 10% Off your prescription glasses CODE: EXTRA10. Valid until July 19.
We all know the outlandish costs of purchasing prescription glasses or sunglasses. Not only do you have to pay for the prescription, but you also have to pay for the frames. Finding frames you love is a process of trial and error, as well as updating them as styles and fashion changes over time; needless to say, frames can get expensive. At Costa del Mar, they offer stylish frames so you can find your ideal pair of sunglasses, and with this discount, you won't want to me miss out! Right now, Costa del Mar is offering an extra 10% off prescription sunglasses with code: EXTRA10. When it comes to sunglasses, Costa del Mar offers top-notch glasses, both durable and stylish. Use their summer deal to save money on a pair of South Point Glasses. With this classic Aviator style, you'll look great all summer long!
More ways to save money on clothes at Lands' End
Get 40% off with CODE: BRIGHT. Valid until July 31.
Still hungry for more clothes? No need to worry because we still have more great deals! Whether you're still stocking your summer wardrobe, or you're planning for the colder months, Lands' End has something for everyone. From men's to women's to kids,' you don't want to miss Lands' End summer sale! Currently, you can get 40% off with code: BRIGHT, to save on some high-quality basics, or even monogrammed pieces! Use this deal to score some transitional clothes that you can wear right now, as well as when the weather begins to cool off, like this cheetah print Dolman tee dress! Pair this dress with sandals for a summer evening meal, or layer it with a long cardigan and boots for an easy fall look! Regardless of what you buy, just make sure you don't miss out on this great Lands' End summer deal!
Save money when you shop at Vistaprint
Get up to 15% off invitations with CODE: JULY. Valid until July 31.
When we say we have deals on everything, we really mean everything, and that includes printing services! Printing is still important for things like special events and business needs, and Vistaprint is the perfect place to take care of all your printing needs! When you compare Vistaprint's prices to its competitors, prices are incredibly low, and with their discounts and coupons, you're bound to save on your next printing order. For their summer sale, Vistaprint is offering 15% off invitations when you use code: JULY. This deal is great for printing custom invitations for weddings, back to school parties, or even birthday parties. You can design your own from a template, like this flat pearl shimmer invitation, perfect for a kid's birthday party!
Overall, July is a great month for both shopping and saving money. No matter what you're looking for, you can find great prices in nearly every product category. For even more deals from some of your favorite stores, check out our coupon page! Happy shopping!
This content was created by a Boston.com partner. The editorial department of Boston.com had no role in writing, production, or display. Boston.com may be compensated for publishing this content and/or receive a commission on purchases of products or services described within the post.